10 Best Anti Pigmentation products in India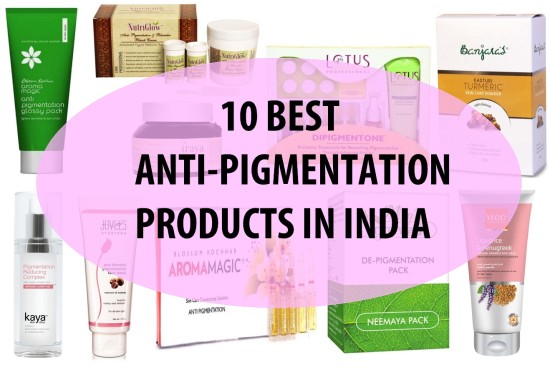 Pigmentation on the facial skin can be beauty problem for both men and women. Have you seen those dark patches on the skin or the brown spots? Pigmentation can be seen mostly commonly on the jaw line, cheekbones and forehead. The reason can be pregnancy, serious illness, poor diet, skin conditions etc. In this post, we will share best choices of pigmentation lightening products in India along with their prices. These can be serums, packs, lotions, creams and even the facial kits. Hyper-pigmentation can be cured with appropriate skin care but the results or effects may take time. It can make the skin appear uneven and lifeless. The patches can be small or covering a certain part of the face. Everyday habits like too much sun exposure or even the heat exposure can lead to pigmented skin.
10 Best Anti Pigmentation Products or De-pigmentation products
Here, we have compiled this list of anti-pigmentation products that are available in Indian market. These anti pigmentation products can be face cream, gel, facial kits, face packs etc. So, let's have a look at the products now.
1. Aroma Magic Anti Pigmentation Glossy Pack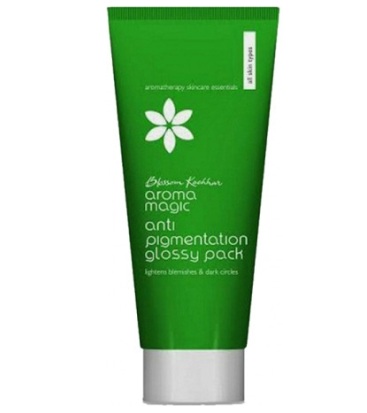 Aroma Magic Anti Pigmentation Glossy Pack is formulated for pigmentation removal. The active ingredients in this also lightens the skin and works on the marks and spots like dark spots and brown spots which can be due to acne or age related.
Price:
Aroma Magic anti pigmentation glossy pack is for 395 rupees in India.
Home remedies to treat hyperpigmentation
2. Kaya Pigmentation Reducing Complex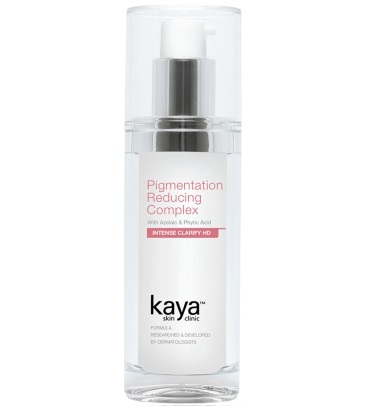 Kaya Pigmentation Reducing Complex targets the pigmented skin. This formula will reduce the darkness of the pigmentation on the skin surface and also heals the dark spots and pigmentation marks. The formula of those products has Azelaic and Phytic acid that will reduce the pigmentation spots and even tones the skin.
Price:
 Kaya pigmentation cream costs 1190 rupees in India.
Beauty tips for lip pigmentation
3. Jovees Anti Blemish Pigmentation Face Mask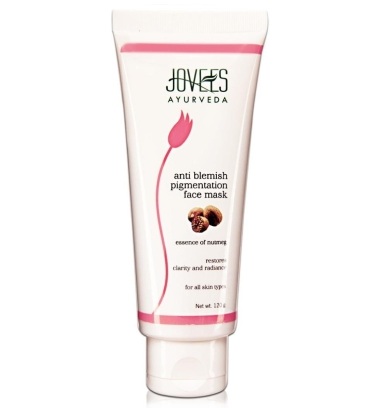 This anti-pigmentation product from Jovees is a face mask that contains the natural ingredients like that of Almond, Nutmeg, Sage, Rosemary, Chamomile along with other herbal & botanical extracts. All of these work together to reduce and lighten the blemishes and acne scars. This complex lightens the marks and pigmentation effectively.
Price:
Jovees Anti Blemish pigmentation face mask is for 195 rupees in India.
4. Iraya Jirakadi Lepa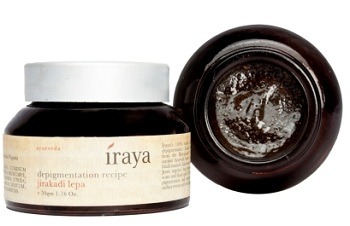 Iraya jirakadi lepa is a mask basically which supports the skin's natural healing system in reducing the blemishes, scars and brown spots. This lepa or mask will lighten the skin discoloration and pigmentation. This is safe and natural with Ayurvedic ingredients like mustard, black sesame etc with no side effects as such.
Price:
Iraya Lepa costs 495 for 50 g tub pack.
5. NutriGlow Anti-Pigmentation & Blemishes Bleach Cream
Apart from the face creams and face mask there are bleach creams as well that can help reduce the pigmentation. One such bleach cream is from Nutriglow. This is an anti-Pigmentation Bleach Cream which bleaches the facial hair to make them as that of the same color of the skin. This removes the tanning and any pigmentation from the skin when used at regular intervals.
Price:
Nutriglow bleach cream is for 260 rupees for 300g.
6. Lotus Herbals Professional Dipigmentation kit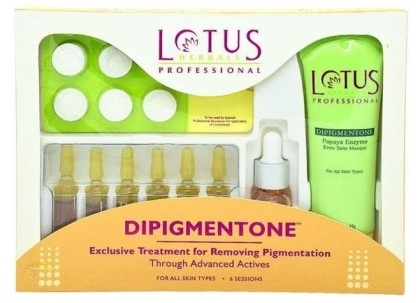 Lotus Herbals Professional Dipigmentation kit helps protects the skin from the sun's harmful rays. This kit also removes the hyper pigmentation of the skin by getting rid of the uppermost dead skin layer . It controls the excessive melanin production thus keeps a check on the hyper pigmentation. This facial kit is enriched with the papaya. Papaya is known for skin healing and pigmentation reducing properties.
7. Nature's Essence De pigmentation Neemaya Pack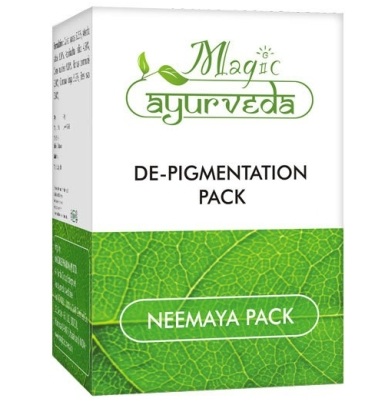 Nature's Essence De pigmentation Neemaya Pack is rich in Neem and papaya. Both of these are great to effectively lighten the pigmentation and skin blemishes. This reduces the pigmentation when used regularly. The neem oil and papaya extracts will slough the dead skin and controls melanin.
Price:
Neemaya Anti pigmentation pack is for 75 rupees for 50g.
8. VLCC Liquorice & Fenugreek Natural Fairness Face Mask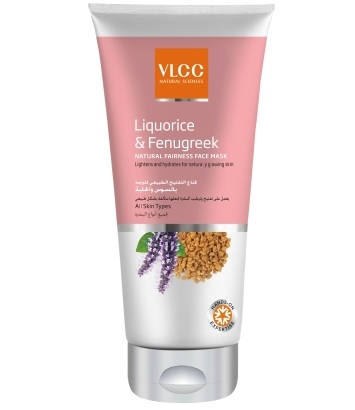 Fenugreek is also an efficient ingredients in lightening the pigmentation of the skin. This will lighten not just the pigmentation but also improves the skin color and the brown spots. Brown spots can be due to skin aging, post pregnancy or due to acne and pimples. Licorice is also a good anti pigmentation product that is suitable to make the skin fairer and glowing.
Price:
VLCC Anti pigmentation face mask is priced at 280 rupees for 100ml tube pack.
9. Banjaras Pure Herb Kasturi Turmeric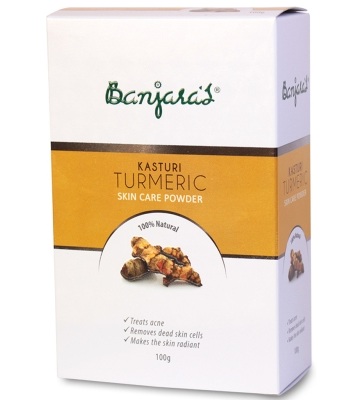 Banjaras's Kasturi Turmeric Skin care powder is very effective in treating skin pigmentation, acne and spots. This will instant and deeply remove the dead skin cells and prevents wrinkles. Turmeric is a skin darkening healing spice which is sued extensively in Indian household.
Price:
60 rupees
10. Aroma Magic Anti (Hyper) Pigmentation Serum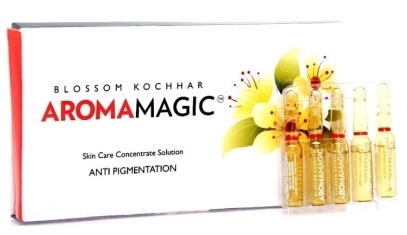 Aroma Magic Anti Pigmentation serum is suitable for any skin type that struggles with black heads, whiteheads, skin pigmentation. This anti pigmentation product is a serum which is why it gets absorbed easily and works from within. It is loaded with the botanicals that helps to nourish the skin layers and get rid of the dry, patches and roughness. The darkening if skin which causes uneven skin tone can also be faded.
Price:
280 rupees for 12 ml.
These are the best anti-pigmentation products in India, which is the one that you will pick?
Do check our video on best anti pigmentation products.