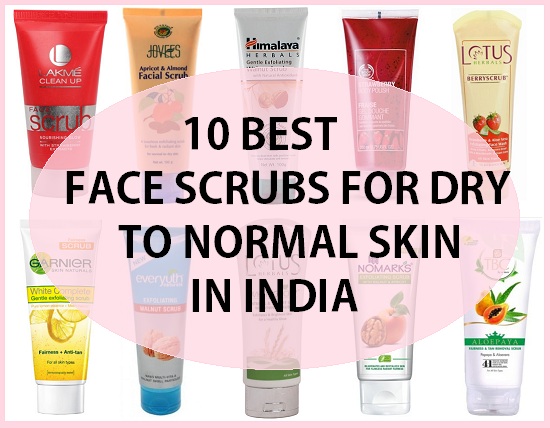 10 Best Face Scrub for Dry Skin in India.
In the today's time, when our skin bears a lot of due to stress, pollution etc it is crucial to exfoliate the skin thoroughly. Dry skin has roughness and flakiness therefore to get rid of the flakiness and to make the dry skin smoother and softer. Scrubbing is important. In this post we have shared some worth trying facial scrubs available in the Indian market. Scrubs helps in removing the deep set impurities in the blocked pores and to make the skin a lot smoother. In fact scrubs also improve the skin texture over the time. Always make sure that when the skin is dry or even oily, you should apply a light moisturizer to give the nourishment to the newly exposed skin. See: Face Scrubs for oily Skin
10 Best Face Scrubs and Exfoliators for Dry Skin in India
Here is the list of some of the best facial skin scrubs suitable for the dry face skin. They will cure the skin dryness and makes it glowing.
1. Lakme Clean Up Nourishing Glow Scrub
This is one of the best scrub for dry skin and normal skin that needs scrubbing with hydration. This removes the dead skin layer and flakiness of the skin and makes the skin extremely smoother. The scrubbing particles are not very large but small salt like crystals which gentle exfoliates the skin and keeps the skin healthy glowing. This is for 100 rupees for 100 g pack.

2. Garnier Skin Natural White Complete Gentle Exfoliating Scrub Fairness + Anti-tan Scrub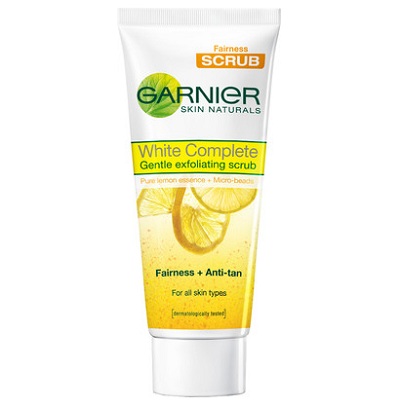 Garnier Skin Natural White Complete Gentle Exfoliating Scrub Fairness is ideal for getting fairer looking skin and to remove the sun tan. This has lemon essence which lightens the skin and exfoliates the face for smoothen skin. This Garnier fairness face scrub costs 146 rupees for 100 ml pack. Smaller 50 ml pack is also available.
3. Himalaya Gentle Exfoliating Walnut Scrub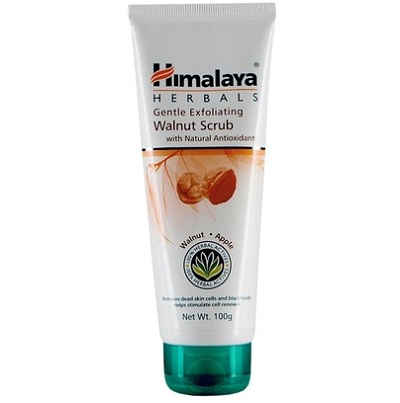 This is a gentle exfoliating scrub with more creamy base and less exfoliating particles, therefore ideal for the dry face. This moisturizes and removes the flaky dead skin cells. The walnut particle spreads on the face and unclogs the skin pores. This is for 120 rupees for 100 g pack.
4. Jovees Apricot and Almond Facial Scrub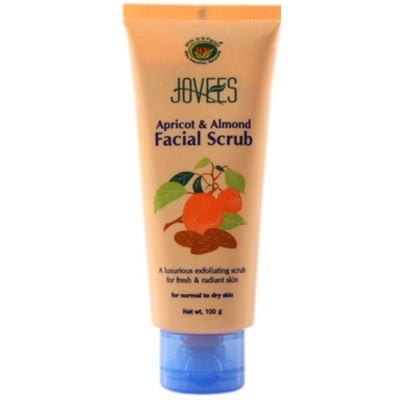 Jovees has apricot particles and almond extracts. Almond is ideal for giving moisturization and radiance to the skin. This increases the cell renewal rate and skin looks youthful. This dry skin scrub is priced at 110 rupees for 100 g tube.
5. Lotus Herbals White Glow Oatmeal & Yogurt Skin Whitening Scrub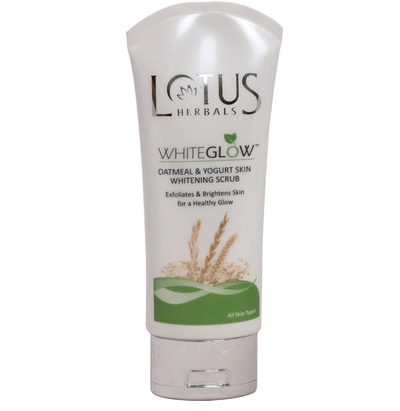 White Glow Oatmeal & Yogurt Skin Scrub is suitable and gentle for dry to normal skin. In fact, both of these ingredients makes the skin brighter and glowing. Yoghurt loosen up the dead skin cells and oatmeal gently scrub the face. This oatmeal scrub costs 185 rupees.
6. Lotus Berry Strawberry & Aloe Vera Exfoliating Face Wash Scrub
Strawberry is good for dry skin which helps to revives and moisturizes the dry face. This Lotus scrub also has aloe vera which soothes the dry face and gives extra moisturization to the skin. This is for 185 rupees for 80 g.
7. The Body Shop Strawberry Body Polish Scrub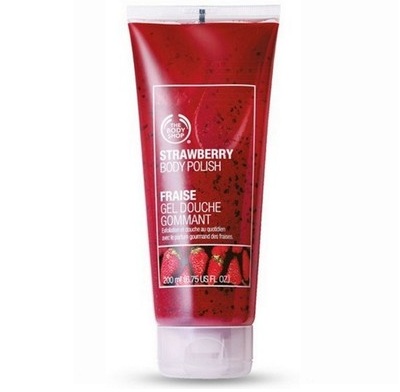 This is basically a body polishing scrub with a gel based which is suitable for the dry to normal skin. The strawberry with walnut shell particles help to buff away the dead skin layer to reveal a glowing an polished looking skin. This is for 650 rupees for 200 ml.
8. Everyuth Exfoliating Walnut Scrub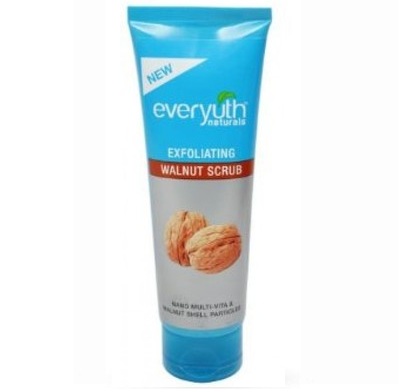 This scrub helps to revive the dry skin by deep cleansing and exfoliating the face. This Everyuth scrub is moderately creamy therefore splashing some water before using this makes the movement so smoother on the face. This facial scrub cost 100 rupees for 90 ml pack.
9. Bajaj Nomarks Walnut & Apricot Scrub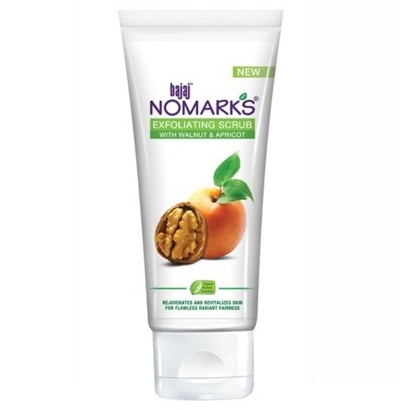 Bajaj Nomarks Exfoliating Scrub with Walnut & Apricot has the ingredients like aloe vera, apricot and walnut shell particles. This brightens the skin, lightens the dark spots on the face and to lighten the skin. This is for 49 rupees for 50 g pack.
10. TBC By Nature Aloepaya Scrub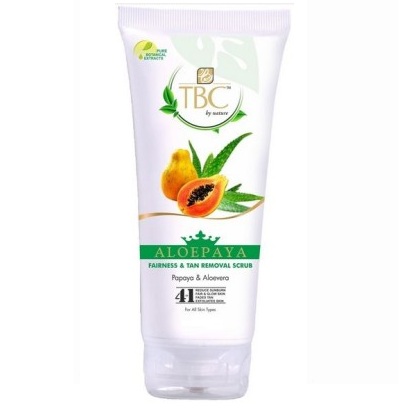 This facial scrub for dry skin is enriched with aloe vera extracts which is beneficial for the dry to normal skin. In fact this can be tried by all the skin types. This scrub costs 175 rupees for 100 g.
So, these were the best facial scrubs for dry skin in India. Have you used any of these? 
Do check out these as well:
10 Best skin Care products for Dry Skin in India
Best Skin Soaps for Dry skin in India