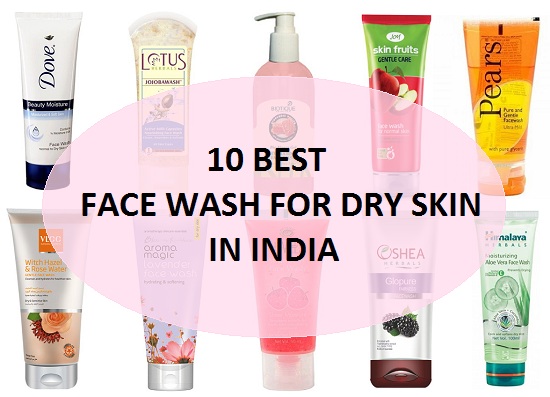 Face Wash for Dry Skin and Sensitive Skin in India
Dry skin look dull and lifeless as the skin looks patchy and scaly. This is why glow and radiance is what a dry skin lacks. The skin care for dry skin starts with using a suitable facial wash for the dry sensitive skin that could hydrate and nourish the dry skin. Face wash that strips the natural moisture are a complete No for dry skin types. When your face wash is moisturizing, then half the battle is won and you can then proceed with the toners and moisturisers. Here we will share facial cleansers for dry face.
Best Face Wash for Dry Skin and Sensitive Skin in India
If you are thinking which face wash you should try for your dry skin then here is a list of 10 best face wash for dry skin that we are aware have given benefits to people with dry skin.
1. Dove Beauty Moisture face wash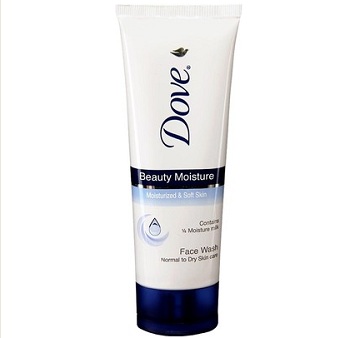 Dove products are gentle and hydrating. My mum still uses the Dove soap which gives good hydration.

This Dove face wash has glycerin that further moisturizes the skin and also retains the moisture in the skin.

This comes for 180 rupees. Smaller packs are also available.
2. Himalaya Moisturizing Aloe Vera Face wash for dry skin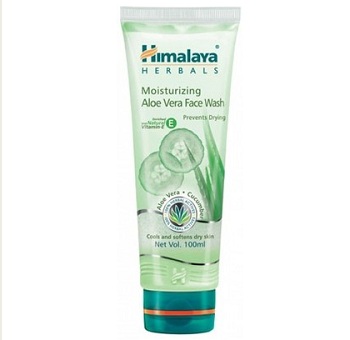 We know how moisturizing and soothing aloe vera is for the skin.

This Himalaya aloe vera face wash is extremely creamy and enriched with Vitamin E which is why this will moisturize the dry skin and soothes it.

My mother has very dry skin and this face wash suits her. It is priced for 100 Rupees for 100 ml tube.
3. VLCC Witch hazel and Rose water gentle Face wash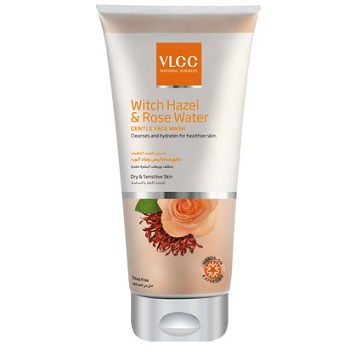 This VLCC face wash is formulated for dry skin and sensitive skin.

This deep cleanses the dry skin without making it dry rather it helps moisturize the dry sensitive skin.

Witch hazel helps to sooth and calm the dry face and itchiness
Price: Small packs of this face was for dry skin costs rupees 70.
4. Jovees Strawberry face wash for Dry skin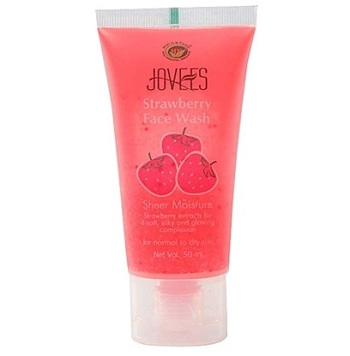 Strawberry is a great ingredient to gentle cleanse the skin with no dryness.

This face wash contains Jojoba oil, strawberry extracts.

Jojoba extracts gives moisturization and elasticity to the dry skin.

It will help nourish the dry skin without giving it rashes etc
Price: This is for 70 rupees for a small tube of 50 ml.
5. Biotique Bio Honey Hydrating Face Wash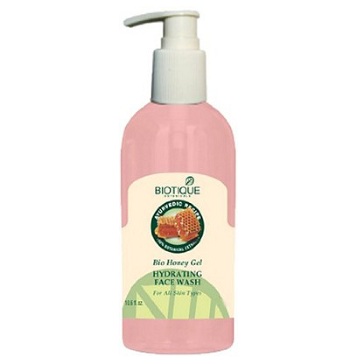 This face wash is a 100% soap-free gel based cleanser.

It has pure honey and extracts of arjun tree bark, euphorbia plant extracts and the wild turmeric to heal acne on dry skin.

It will dissolve the makeup, dirt and impurities gently for the dry skin.

Euphoria plant extracts will help to cure the itchiness and flakes of dryness

It softens the skin and also helps lighten the complexion.
Price: This face wash for dry skin comes for 65 rupees for 50 ml small tube.
6. Pears Pure & Gentle Face Wash for Dry skin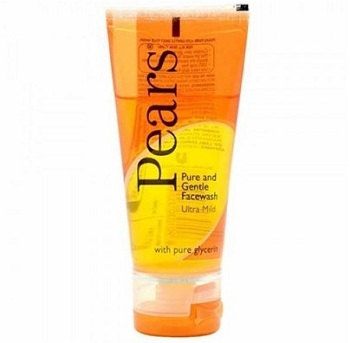 Pears is a very old brand that has been in India.

I like pear soaps which are glycerin based and very moisturizing for the skin.

This face wash for dry face skin type is also enriched with deep cleansing properties and glycerin.

The gentle creamy lather cleanses the dry face thoroughly and retains moisture.
Price: This facial wash for dry skin is for 70 rupees for 60g tube.
7. Lotus Herbals Jojoba Nourishing Face Wash for Dry face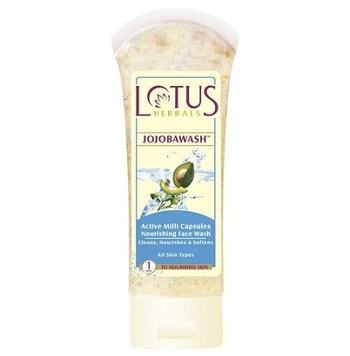 This Lotus face wash is an all skin type face wash.

It has a very nourishing formula that doesn't dry the face hence it is a decent face wash for dry skin.

The jojoba face wash will cure the dryness and will smoothen the skin

It will give calmness to the skin and uplifts the skin's moisture level
Price: This will cost 125 rupees.
8. Aroma Magic Lavender Face Wash for Dry Skin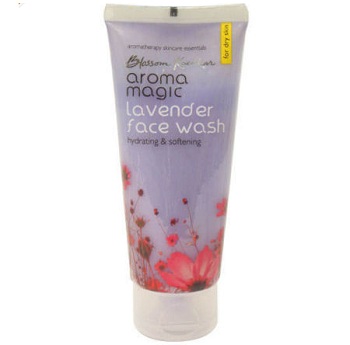 Lavender is a very soothing ingredient which gives nourishment and moisture to the skin.

Lavender is also used a lot in aromatherapy.

This Aroma Magic lavender face wash for dry skin nourished the dry parched skin and deep cleans.
Price: Its price is 145 rupees.
9. Oshea Herbals AloePure Aloe Vera and Basil face Wash for dry skin
I recently tried Oshea herbals products and they were quite promising.

This Aloe vera and basil face wash is specially formulated for peeling dry skin and can be tried by both men and women.

It contains Jojoba oil, Basil extract, Aloe Vera extract & Vitamin E to deep cleanse the skin and restoration of skin's natural moisture balance.

Regular use makes skin soft, supple and sparkling fresh.
Price: It costs 60 rupees for small tube.
10. Joy Gentle Apple Face Wash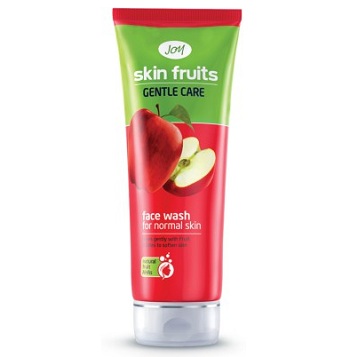 Joy Skin Fruits Gentle Face Wash has the encapsulated Fruit Bubbles which when crushed gives moisturization to the skin.

It has apple extracts which tones and nourish the dry skin.

Apple will also lighten the skin tone.
Price: This dry skin face wash comes for 50 Rupees.
These were the face wash for dry skin that you can try. Have you tried these?