Best Hair Straighteners in India with Price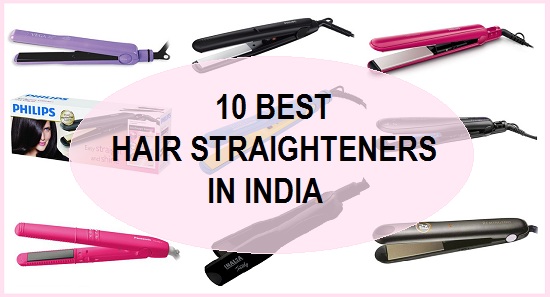 Hair straightening has become a trend these days. The poker straight hair looks more manageable and classy. Straightening also reduces the frizz. Straightening at a salon can cost everytime you wish to go for straight hair but this can be done at home to save money and time as well. Let's have a look at the best hair straightener in India.
10 Best Hair Straighteners in India with Price
1. Philips HP303 hair straightener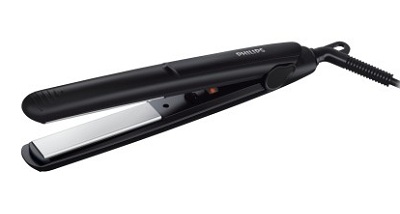 This hair straightener from Philips has an infused ceramic plates and costs rupees 1295 only in India. This can be used to create straight hair look and some wavy loose curls as well. The design helps to easily make the out curls. The maximum heating temperature is for 210 degree c.
2. Panasonic EH HW17-P62B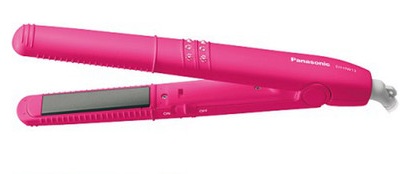 This Panasonic hair straightener has a very long code name but the design is sleek and easy to carry around. The ceramic coated plates of this hair straightener leaves the hair shinier and straighter. You can not just straighten the hair but also out curl the hair by gently twisting this. The temperature can be controlled for up to 200 degree Centigrade. This cost 1695 Rupees.
3. Remington S2002 Hair Straightener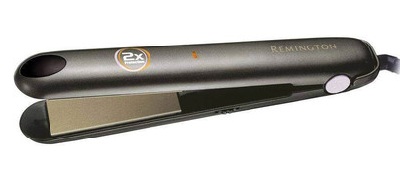 Remington products are really good. This cost rupees 2699 and is available at discount on some online shopping sites. This has ceramic plates and 360 degree swivel with 60 seconds heat up so that you don't have to wait for too long. You can adjust the temperature that suits your requirement.
4. Philips HP8314 Hair Straightener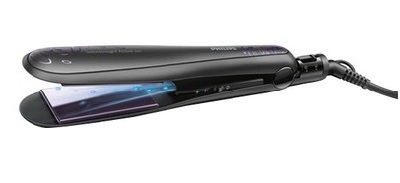 This hair straightener has extra wide plates which are coated with ceramic to give protection to the hair strands. The wide plates are good for thick and long and hair. This also comes with an automatic shut down function. This cost rupees 2395.
5. Inalsa Trendy Hair Straightener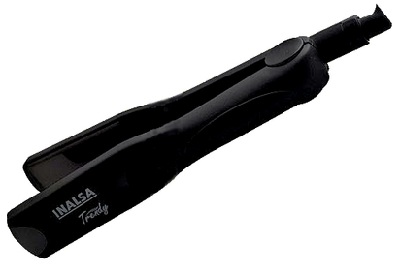 Inalsa is a brand that makes hair care equipments like curlers, hair dryers etc. This has swivel cord with 2 m cord which is good if the switch board is far away from the mirror or from your dressing table. This costs rupees 1695 rupees. This comes with an year warranty.
6. Torlen TOR 046 Hair Straightener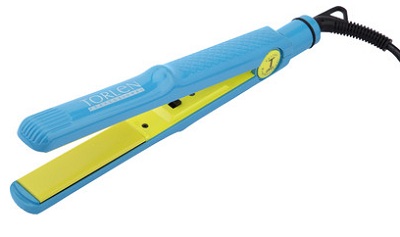 This hair straightener has a universal voltage and has tourmaline plates which protect the hair from getting damaged when you use this product even without the hair sprays. The maximum temperature is 210 degrees Celsius. This is for 1499 Rupees.
7. Vega VHSH06 Hair Straightener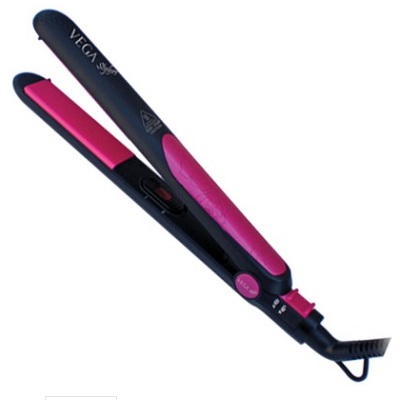 This Vega hair straightener comes with a 2 toned color and with 2 year warranty. This is for 1499 rupees and can be bought from online sites. The plates are around an inch wide therefore this would be suitable for fine hair.
8. Philips HP8309 Hair Straightener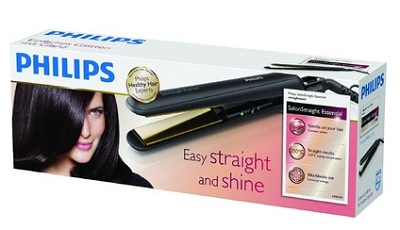 This Philips hair straightener has 30 seconds heat up with a light indicator to indicate when it's ready to be used. The hair straightener costs rupees 1695 in India. This has long swivel cord with ceramic plates for hair safety. The width is around an inch and half therefore, ideal for all hair types.
9. Vega VHS-02 Hair Straightener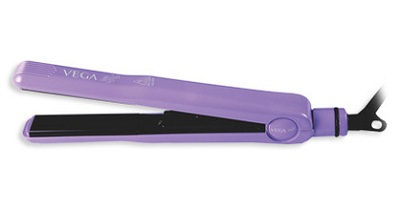 This Vega hair straightener cost rupees 1699 though can be bought cheaper from some online shipping sites. This hair straightener has tourmaline plating instead of ceramic which too is good for hair protection and in fact the ceramic or tourmaline plating gives nice sheen to the hair when used. This heats up in 30 seconds and also as a light indicator.
10. Philips Salon Straight Essential HP8312 Hair Straightener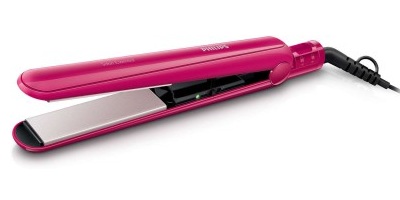 This comes with 2 year warranty for 1745 rupees. The 60 seconds heat up time is ideal for all the hair types. This hair straightener has temperature till 210 degree Celsius.