Hair Volumising Shampoo in India
We all would love to flaunt the thick and healthy hair but not everyone is blessed with thick and voluminous hair. Some of us have very thin and limpy hair which lacks bounce and body. Therefore hair styling products like texturising spray, clay, mousse etc can be used to give some bounce and thickening effect to the hair. And for that one can start by using a hair volumising shampoo. Volumising shampoos are formulated for thin, oil, flat hair which lacks volume. These volumising shampoos will make the hair look slightly voluminous without making them dry or frizzy.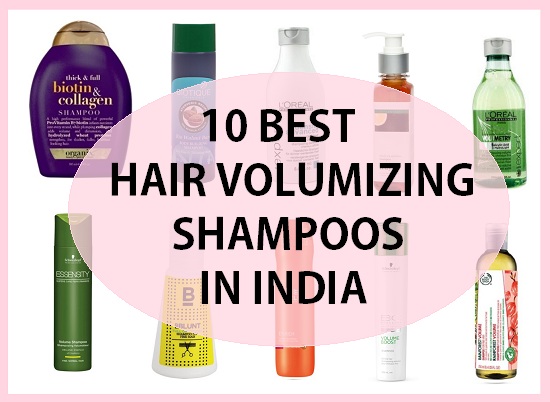 Here we have compiled a list of worth try volumising shampoos for men and women.
10 Best Hair Volumising Shampoos in India for Men and Women
1. Organix Org Thick & Full Biotin & Collagen Shampoo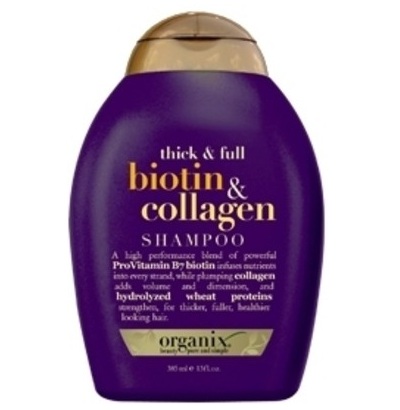 Organix shampoos are free from parabens are sulfates. This shampoo is specially formulated for thin, lifeless and limp hair for the increased hair volume, so that the hair look fuller and healthy. This thickens the hair strands so that they look voluminous with its formula enriched with biotin and collagen. This volumising shampoo in India costs 750 Rupees for 385 ml.
2. Biotique Bio Walnut Bark Body Building Shampoo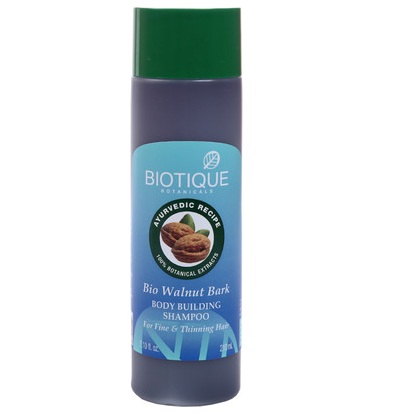 Biotique Bio Walnut Bark Fresh Lift Body Building Shampoo is formulated with the Ayurvedic ingredients like walnut bark, amla, musk root, reetha (soapnut) etc which makes the hair look thicker and denser. This is also good for oily and thin hair as this lifts the roots and makes the hair appear fuller tan before. The 100 ml pack of this volumising shampoo costs 99 rupees.
3. L'Oreal Paris Professionnel Expert Density Advanced Shampoo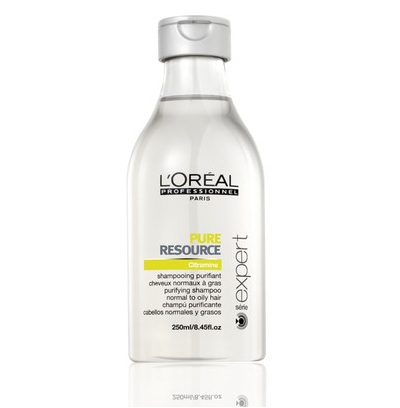 This density advanced shampoo from L'Oreal Professionnel has the Omega Nutri Compelx that makes the hair voluminous. This is for 575 rupees.
4. Schwarzkopf Essensity Volume Shampoo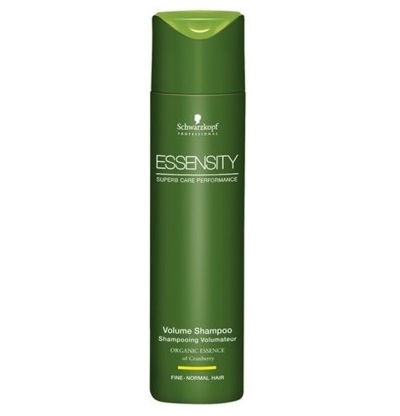 This is a light weight shampoo to cleanse the thin hair. This gives a long lasting volume throughout the day. This gives the boost to dull and thin hair with the extracts of organic cranberries and calcium that gives body to the hair. This is free from the parabens, sulphates, silicones and minerals oils. This shampoo for volumising effects is for 750 rupees for 250 ml.
5. BBLUNT Full on Volume Shampoo for Fine Hair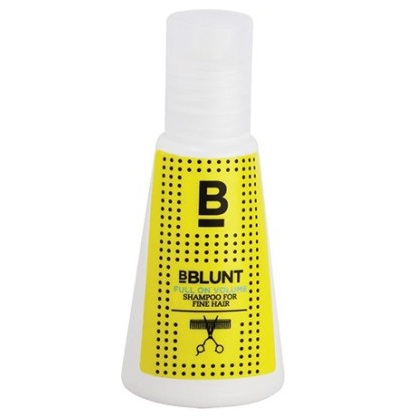 This shampoo is ideal for dull and lifeless hair which looks flat with no bounce and volume. The mini 100 ml pack of this shampoo is for 110 rupees. This adds volume and gives bounce to the hair as that the hair looks vibrant. This BBlunt shampoo is enriched with the hydrolyzed rice protein, Provitamin B5 & Glycerin. Rice proteins helps to increase the thickness and bounce.
6. Wella Enrich Volumising Shampoo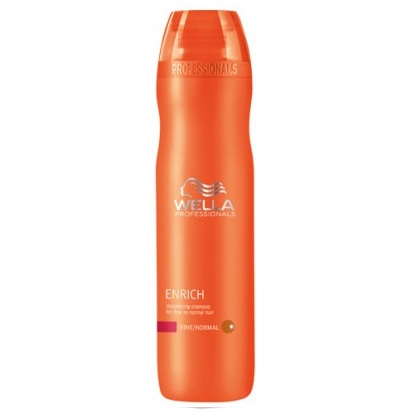 Wella Enrich shampoo for volumising is a daily care shampoo for the deep conditioning. This brings life back to the dull and dead looking hair. This comes for 525 rupees for 250 ml.
7. Iraya Black Tea & Lime Shampoo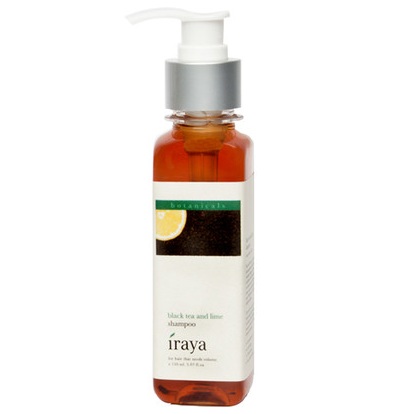 Iraya Black Tea & Lime Shampoo has the extracts of wild lime juice, black and green tea with olive oil. This is a volumising shampoo which is suitable for adding the bounce and fullness to hair. Wild lime extracts will give shine and strength to the hair. This Iraya shampoos for 345 rupees for 150 ml.
8. Schwarzkopf Professional BC Volume Boost Shampoo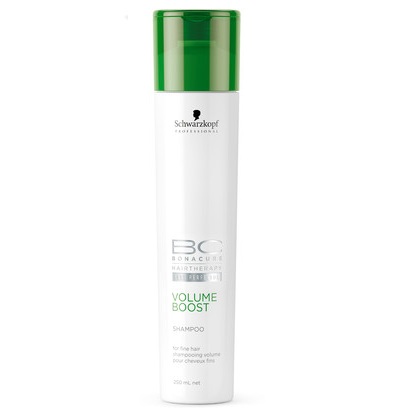 This Schwarzkopf Professional Shampoo is a purifying shampoo with the water lily and bamboo extracts that adds bounce and volume to lifeless hair. This is ideal for thin, fine an dull hair. This shampoo do not have silicones and is priced at 250 ml for 750 Rupees
9. The Body Shop Rainforest Volumising Shampoo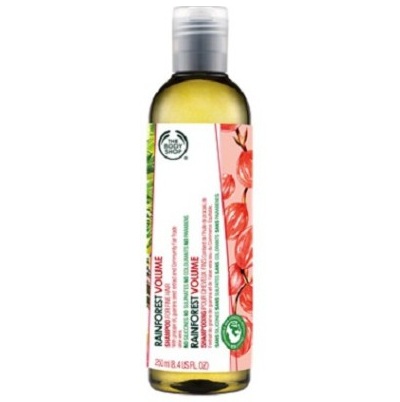 The shampoo is specially formulated keeping in mind the fine hair that lacks volume. This cleanses the scalp and hair thoroughly without weighing the air down therefore is also suitable or the oily hair types. This The body Shop shampoo is free from the parabens, colorants, sulphates and has eco friendly formula.
10. L'Oreal Paris Volumetry Anti-Gravity Effect Volume Shampoo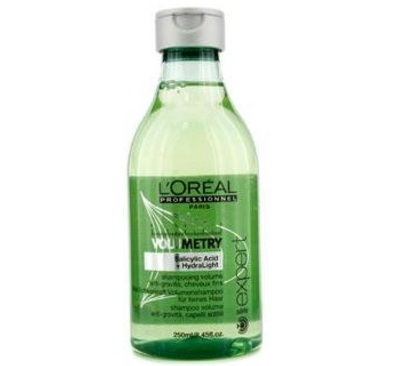 L'Oreal Professionnel's entire volumetry range is formulated for the thin and volume-less hair types. This is ideal or curly hair oily hair and fine hair to get some volume and life. This shampoo from L'Oreal Professionnel is for 575 rupees for 250 ml bottle.