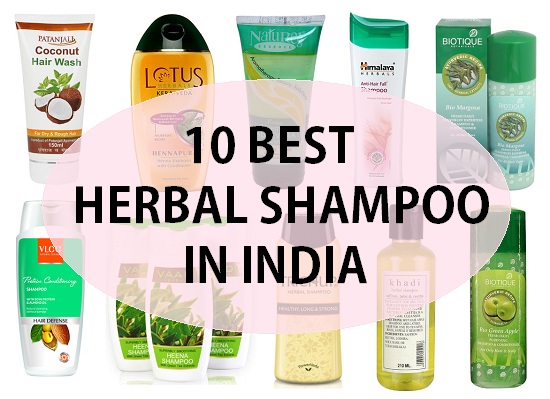 Herbal shampoos in India

Herbals products are highly liked by a lot of us these days since the chemical laden products can have bad effects on the skin, hair and health. They are a lot of herbal skin care and hair care brands in India. So, in this post we have shared some very good herbal shampoos available in India. Herbal shampoo contains herbs like neem, amla, gandhak, bhringraj, Brahmi, shikkakai etc this is why they will help to control, hair fall, dandruff, dryness, split ends etc.
10 Best herbal shampoo in India with Price
1. Patanjali Coconut hair Wash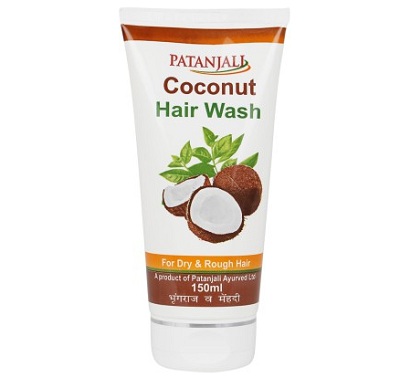 Coconut extracts in this herbal shampoo is excellent to smoothen the hair and to repair the damage to the hair. This also prevents the hair fall and hair loss therefore this is one of the ideal shampoos that can be tried by all the hair types. This Patanjali herbal shampoo cost rupees 90 for 150 ml pack.
2. VLCC protein Conditioning Shampoo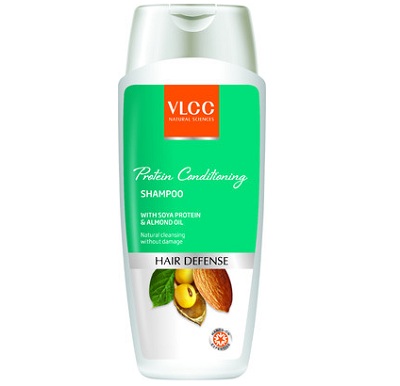 This is a shampoo which is loaded with some natural extracts of almond oil and soya protein. Both of these are good for all the hair type. Hair is made up of proteins therefore this protein rich hair cleanser can be tried for damaged hair very well. This shampoo costs 175 rupees for 200 ml bottle.
3. Vaadi herbals Henna shampoo with green tea extracts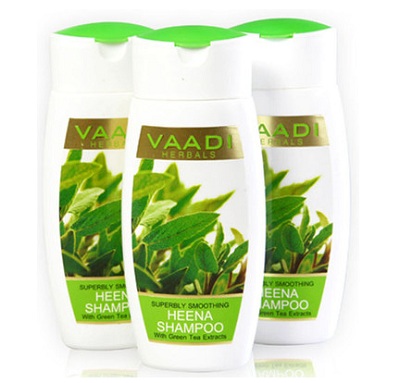 This herbal shampoo from Vaadi is enriched with green tea and henna. Henna is known to give natural bounce and thickness to the hair while green tea is a wonderful antioxidant which makes the hair texture smoother and also prevents the premature aging of scalp tissues. This shampoo is priced at 80 rupees for 90 ml pack.
See: Best Anti Dandruff shampoo in India
4. Lotus Herbals KeraVeda Henna pura shampoo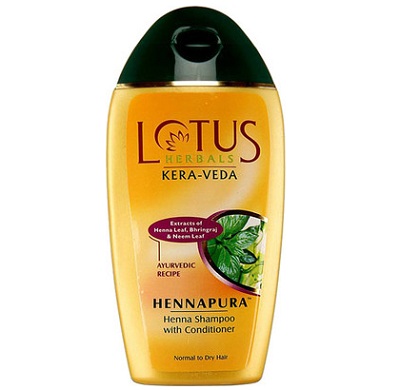 This is an Ayurvedic shampoo with the richness of Henna, neem, bhringraj extracts which helps in premature whitening of hair, dandruff and itchy scalp. Other than that the henna extracts in this shampoo also makes the hair thicker and naturally bouncier. This shampoo is for 185 rupees for 200 ml.
5. Nature's neem and Aloe Vera Shampoo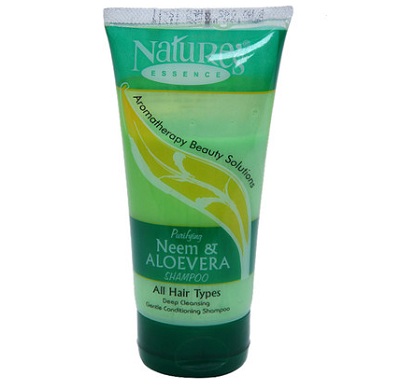 This is a mild herbal shampoo with neem and aloe vera in it. Aloe vera conditions the hair strands so that they become softer and smoother while neem makes sure to eliminate any scalp infection and problems like dandruff. This herbal shampoo costs 125 for 150 ml.
6. Himalaya Anti hair fall Shampoo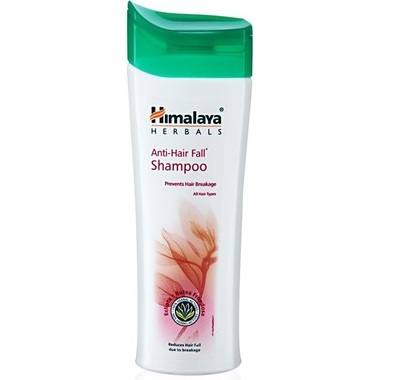 This is  herbal shampoo with hair fall fighting abilities. This has eclipta alba that strengthens the roots of the hair and butea fondosa to fight the hair fall. Even people with no hair fall problem can use this. This doesn't lather much as this is a clarifying shampoo and costs 130 rupees for 200 ml.
See: Best Anti Dandruff shampoos for men in India
7. Trichup Healthy Long and Strong Shampoo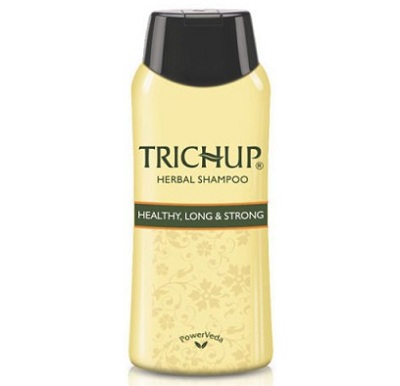 This shampoo is fortified with herbs like henna and aloe vera. This is good for all hair types and cleanses the scalp thoroughly and removes any product build up gently. This shampoo enhances the growth and texture of the hair. the natural herbals extracts in this shampoo are ideal to smoothen the hair and to make them healthier and shinier. This herbal shampoo costs 60 rupees for 100 ml bottle.
8. Biotique Bio Green Apple Fresh Daily Purifying Shampoo & Conditioner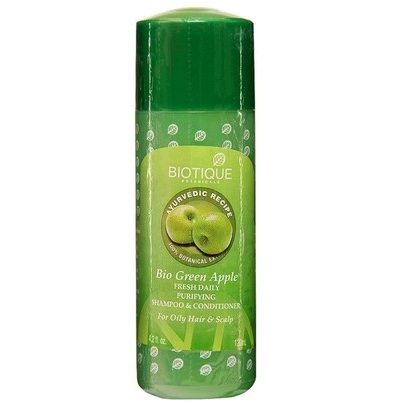 This shampoo maintains the ideal pH balance of the scalp and improve the health of the hair. This purifies and nourishes the hair with the extracts of green apple and leaves the hair refreshed and lively. This shampoo is also effective for the dandruff, itchiness and any other scalp problem. This shampoo costs 99 rupees for 120 ml bottle.
9.Khadi Herbal Saffron, Tulsi & Reetha Shampoo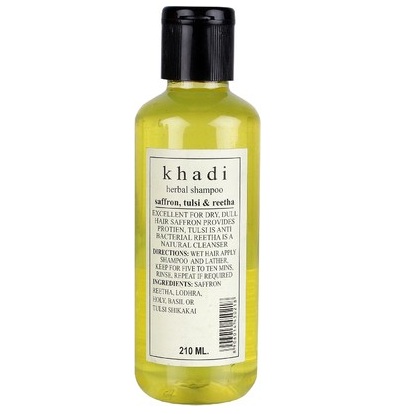 This shampoo is packed with reetha, saffron and Tulsi extras, reetha gently cleanses the hair for a squeaky clean scalp and Tulsi makes sure to eliminate any problems like itching, dandruff etc. Saffron leaves the hair smoother and energized. This is also helps to make the hair grow longer and thicker. This shampoo is priced at 215 rupees for 210 ml bottle.
10. Biotique Bio Margosa Fresh Daily Dandruff Expertise Shampoo & Conditioner
This Biotique herbal shampoo is for 99 rupees for a bottle of 120 ml. This is a shampoo that can be used daily and is very effective for treating the dandruff problem for both men and women. This is rich in Margosa extracts, gandhak, reetha and other herbs. All of these natural herbs makes the scalp cleanser and gets rid of the itchiness. This is suitable or all hair types and makes the hair lustrous with its reetha extracts in it.