Best Lakme Products for Skin care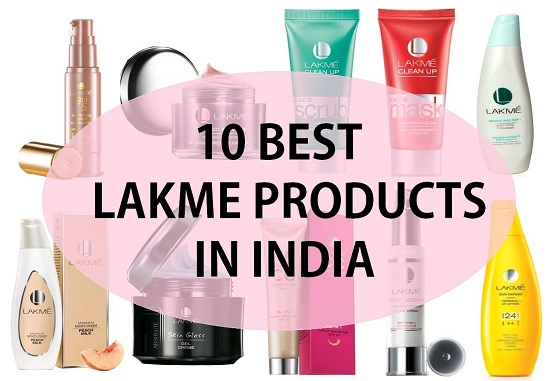 Lakme is one of the most popular Indian brand that makes skin care and makeup related products. Their products have some inexpensive range which is very affordable to some very expensive products from the Lakme Absolute range. In this post we will share the 10 best worth trying Lakme products in India for the skin care.

10 Top Best Lakme Products for Skin care in India
1. Lakme CC Cream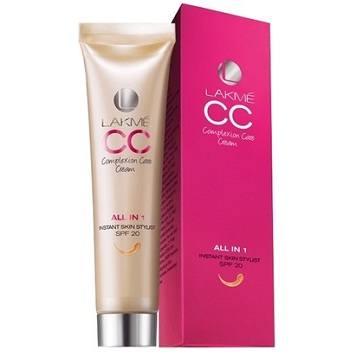 After the BB creams we have this CC cream in India by Lakme. This is one of the best Lakme product as it is a more like a tinted moisturizer so, don't expect the color correction and all those claims but as a good tinted moisturizer it helps to give some coverage so that the skin looks good. This is available in 2 shades: Beige and bronze to suit all the Indian skin tones. It has SPF 20. This Complexion Care cream is for 225 rupees.

2. Lakme Perfect Radiance Intense Whitening UV Day crème
This is a day cream with the whitening claims. This Lakme skin whitening cream has SPF 15 but slightly greasy texture thus good for the dry to normal skin tone. This cream will cost 249 for 30 ml and comes in a pump packaging.
3. Lakme Perfect Radiance Night Crème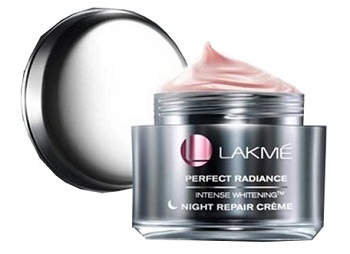 This night cream renews and repairs the skin. It has a non greasy texture so it can be used by men and women with oily to combination skin as well at night. This night cream from Lakme costs rupees 315 for 50 g.
4. Lakme Fruit Moisture Peach Milk Moisturizer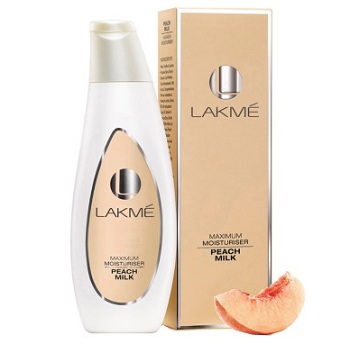 Lakme peach milk moisturizer is one of the best Lakme product since it is very non greasy and light weight. I have used this and loved this for my combination skin. It is hydrating yet won't make skin greasy and smells really good. This Lakme Product can be tried by men and women and is for 125 rupees.
5. Lakme Absolute Skin Gloss Gel Crème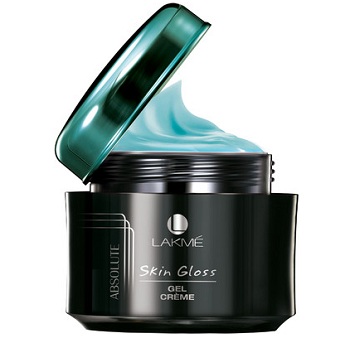 This is a gel based cream which is extremely light weight and enriched with the minerals. It has glacial water which makes it non greasy and keeps the skin hydrated and supple. This gel crème is good for all skin types and especially for oily combination skin. The 50 g pack of this Lakme product costs 399 Rupees.
6. Lakme Sun Expert Fairness UV Lotion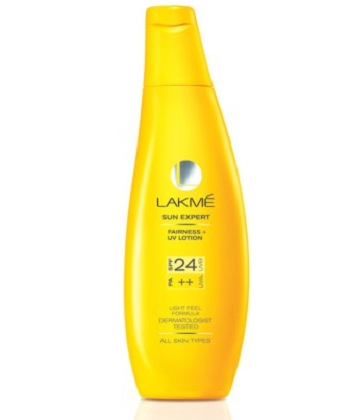 This sunscreen has SPF 24 and is for all skin types. I have felt that it makes the skin sweat a bit but yet will not make the skin extremely greasy like some other sunscreens can do. This is more of a sunscreen for the dry skin to normal skin. This is for 275 rupees. Those of you who have oily skin try using gel based sunscreens they are good.
7. Lakme Clean Up Clear Pores Face Scrub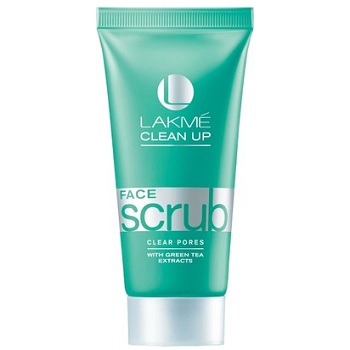 Lakme launched three ranges in face clean up products i.e. Nourishing glow, fairness and clear pores. All the three ranges have 3 products like face wash, scrub and pack. This range called clear pores which has the green packaging is the best as it's scrub is enriched with green tea extracts and some acne healing extracts. This gently exfoliates the skin and ideal for oily to combination skin. This Lakme product is for rupees 110.
8. Lakme Nourishing Glow Face mask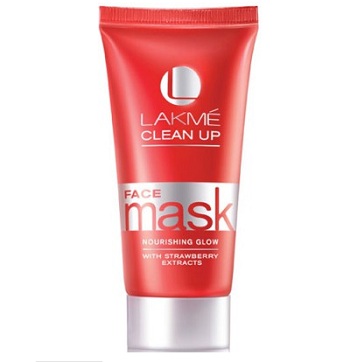 Nourishing glow face mask which has the red packing is one of the best Lakme Products. It's because this will add a glow on the skin without making it greasy slimy or dry. It has yoghurt extracts and clay which tightens the pores, takes the impurities and makes skin glowing. This mask will cost 110 rupees.
9. Lakme 9 to 5 Mattifying Super Sunscreen SPF 50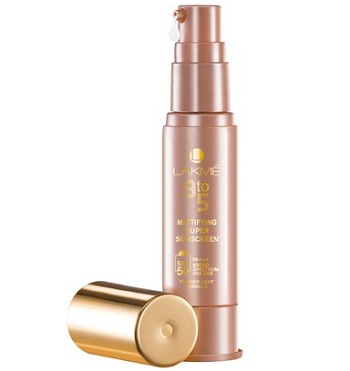 This sunscreen is the best sunscreen for the people with combination and oily skin. This has a mattyfying formula that doesn't make the skin oily, sweaty or greasy. It keeps the skin matte for lot longer and gives SPF 50 Protection. This Lakme product will cost rupees 500 for 50 and comes in a very easy to sue pump dispenser that can be kept in a bag or purse.
10. Lakme Deep Pore Cleanser Cleansing Milk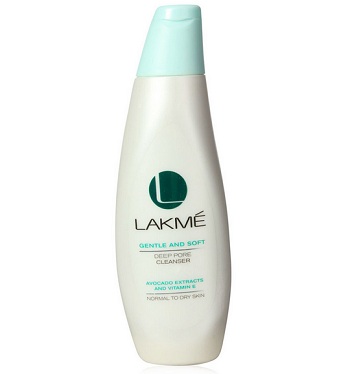 This used to be my favorite Lakme cleansing milk product . It is gentle and good for everyday use. The thing that it will not make the oily skin oilier is what makes this cleansing milk excellent product from Lakme. It is for 79 rupees for the smallest pack.
So, these were the best Lakme products for skin care which are popular and good to try. Do you have a Lakme skin acre product that is not listed hair? Do let us know friends. 🙂