Best Liquid Eyeliners in India with Price and brands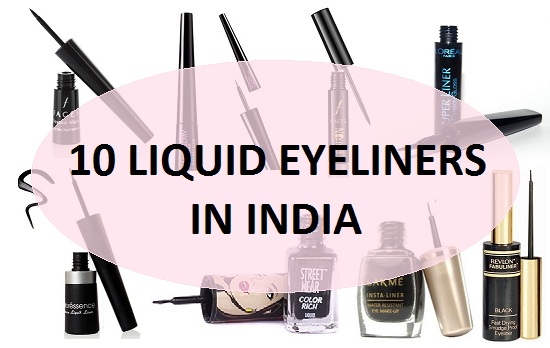 Eyeliners are the most used makeup product after the lipsticks. Just like kajal makes your eyes gorgeous similarly eyeliners can make the eyes look bigger and bolder. I am a fan of eyeliners. These days we have so many different options for eyeliners like liquid eyeliners, gel, pencil, cream or the liquid formula in the pen form which makes the application super easy. Out of all these choices of eyeliners, the traditional liquid eyeliners are still the most used and far cheaper than the other formulas.
Best liquid Black Eyeliner in India
Here we will share the best liquid eyeliner in India, they are best as some of them are extremely cheap or some can be very pigmented while some of eyeliners in the list are smudge proof and long lasting.
Lakme Insta Liquid Eyeliner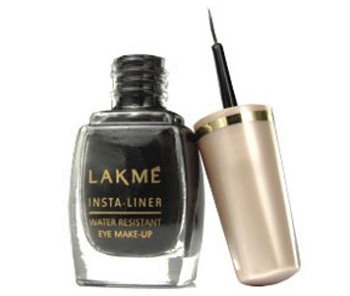 This is one of my favorite eyeliners and in fact the first eyeliner that I had used. This is for 110 rupees now but earlier this used to come for 70 rupees. The brush is thin and the pigmentation is jet black. It claims that it is water resistant but this is not water proof. But yes, it is smudge proof. Once applied, it used to stay on my eyelids for the entire day. Still love it. You can also read: Best Lakme products in India

Maybelline Hyper Glossy Liquid Eyeliner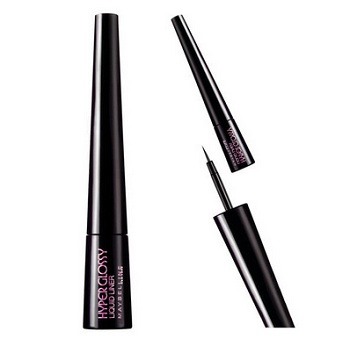 This is by far the most inexpensive smudge proof and water resistant liquid eyeliner which comes for rupees 225. I like its long and slender handle which helps in application. The handle also gives a full control while I use this. The texture is gel like and very pigmented. It takes a couple of second to get dry and once it does, it will last all day long. I can even wash the face it and it will not smudge.
Coloressence Liquid Eyeliner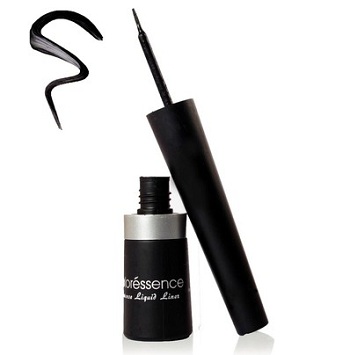 This is a very inexpensive liquid eyeliner which has a good pigmentation. The brush is very fine to give the thin precise lines. This takes some time to get dry and after it gets dry it get smudge proof but this is not water resistant. This liquid eyeliner costs rupees 115.
Street Wear Color Rich Liquid Eyeliner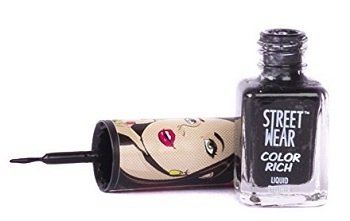 This street wear liquid eyeliner is very cheap. This is for 80 rupees only. The packaging is quirky and girly. It is decently pigmented. You will have to swipe it twice to get a good pigmented stroke. Its brush is good very thin and flexible.
Faces Glam on perfect Noir Liquid eyeliner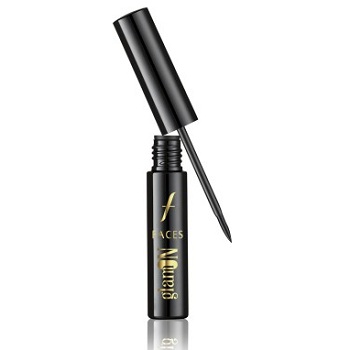 This is a new launch from Faces Canada from their glam on range. I like faces Canada eye pencils which are super smooth and smudge proof. This liquid eyeliner has a slightly thick brush and decant pigmentation so, you need to swipe at least twice and this is for those who like thick lines. This liquid eyeliner costs rupees 399.
Elle 18 Black Liquid Eyeliner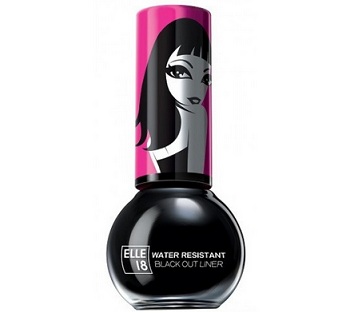 This is a very good option for beginners in makeup or for people on budget. This has a decent pointed brush and the formula is jet black but there can be slight patchiness due to which multiple swipes will be required. This liquid eyeliner is priced for 75 rupees. This is not waterproof but the colored version of Elle 18 eyeliners are extremely good for the price paid. You can also read: All 6 Elle 18 Product Reviews and Swatches

Bourjois Clubbing liquid eyeliner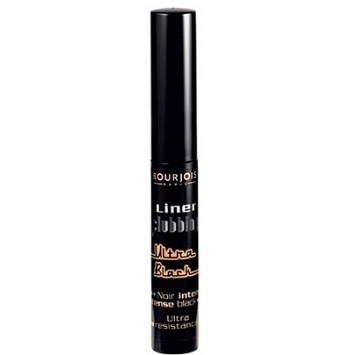 This eyeliner is quite pigmented though expensive for a liquid eyeliner as it costs rupees 715.
L'Oreal Paris Super Liquid Eyeliner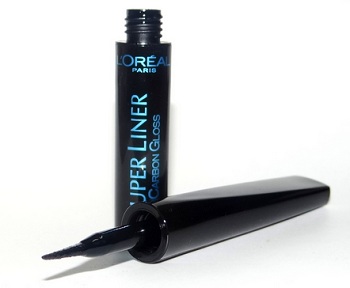 This is a jet black eyeliner in carbon black which gives very fine smooth lines which are highly pigmented. The texture is very smooth and even with no patchiness. This L'Oreal liquid eyeliner costs 695 rupees.
Revlon Classic Fabuliner Liquid Eyeliner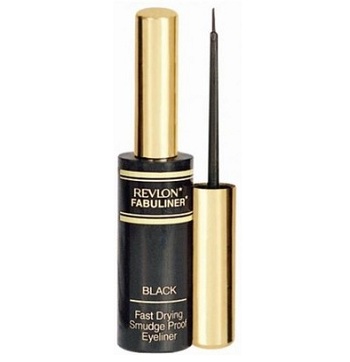 This is a really old product from Revlon which still retains the old packaging. I like the formula and its brush which is thin and fine. This eyeliner costs rupees 549. I wish packaging could have been improved now.
Faces Beyond Black Long Stay Liquid Eyeliner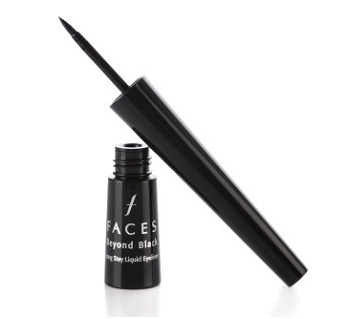 This is a smudge resistant liquid eyeliner once it dries. It stays on all day long even on the oily lids and the pigmentation is black. There is no patchiness since one swipe is sufficient. This liquid eyeliner is for 599 rupees in India.