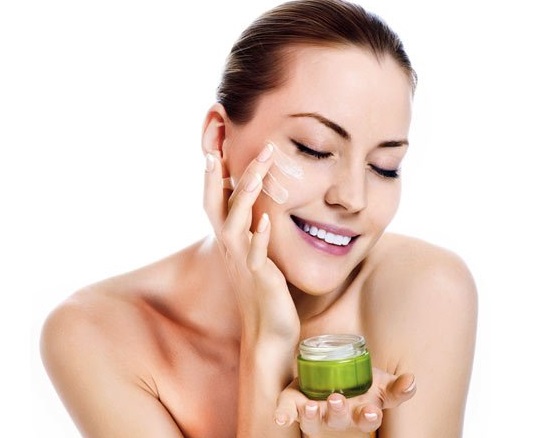 10 Best Night Creams for Dry Skin in India for Men and Women
Night creams are one of the most important products in skin care regimen. Do you know the benefits of night creams friends? Night creams will nourish, hydrate and revive the tired skin. Night time is the best to replenish the lost moisture and to make the skin look beautiful the next day. So, when your skin is already dry then you need to take extra care while using night creams. For dry skin, the night creams should be very hydrating and should be loaded with nutrients. This is due to the fact that dry skin is naturally more prone to the wrinkles and lines on the face.So, let's see which are the best night creams for the dry skin type. Also see the best skin care products for dry skin
Best 10 Night Creams for Dry Skin in India

In the list below, we have compiled a list of the worthy using night creams which can be used by dry skinned men and women. These are good for everyday use and have emollients which heals the dryness and revitalizes the skin.
1. The Body Shop Vitamin E Nourishing Night Cream
This nourishing night cream is filled with the ultra-emollient shea butter and an excellent antioxidant like the Vitamin E.

Vitamin E nourishes the deeper layers of the skin and skin look healthy and glowing.

Moreover, the she butter will also lighten the dry patches and lines on the face.

The skin looks plump and tighter due to this.

This The Body Shop is also rich in the wheat germ oil that is very hydrating skin healing ingredient for a softer skin.
Price: This Night cream for dry skin is priced at 699 rupees.
See: Best soaps for dry skin in India
2. Himalaya Herbals Revitalizing Night Cream
Himalaya Revitalizing Night Cream is enriched with the vital vitamins and skin nourishing essential oils.

It nourishes skin with the rich nutrients and moisture.

Moreover, this has the combination of lemon, crab apple, tomato, wheat and white lily that will revive the dry and wrinkled skin as well.

If you have marks then lemon will fade those too.

Tomato fruit is loaded with alpha hydroxy acids that helps to increase the cell turnover.
Price: It is priced at Rs. 185 for 50 g pack.
See: Best patanjali products for dry skin in india
3. L'Oreal Paris Revitalift Night Cream  
This rich Revitalift Night Cream is good to rejuvenate the skin to hydrate it intensely.

This is also an anti aging night cream that can be tried by people over 25 years of age.

It will make the skin look tighter and active by its skin healing ingredients.
Price: A 50 ml pack of this cream is for 800 rupees.
4. Jovees Avocado Revitalising Night Cream  
Jovees Avocado Revitalising Night Cream is rich in the organic ingredients that are suitable for the dry to normal skin types.

This night cream for dry skin is rich in the natural products like rosemary, avocado, jojoba and sunflower.

It will help to slow down the skin aging and skin looks brighter as well.

Jovees night cream for dry facial skin plumps the skin when you wake up in the morning which gives afresh feel and appearance.
Price: It is priced at 198 rupees for 50 g pack.
5. Olay Total Effects 7 in One Anti-ageing Night Cream
This anti aging night cream is loaded with ingredients that will helps reduce the fine lines and restores the youthfulness of the skin.

It also renews the skin complexion and makes the skin look visibly firm. This will also replenish the skin's natural moisture.

Moreover, this dry skin night cream is also ideal for the people who have are in their 40s.
Price: It is priced at 799 rupees in India.
6. Pond's Gold Radiance Youthful Night Repair Cream
This is a night radiance cream that is suitable for dry skin, normal skin and oily skin as well.

It is due to the fact that this cream is creamier than it looks.

This has the 99% gold particles that boost the cell renewal.

It is also filled with the vitamin B3 Complex.
Price: 899 rupees for 50g
7. Oshea Herbals Phytonight Multipurpose Night cream

This Oshea Phytonight cream is a multipurpose night cream which helps in lightening and brightening of the skin by reducing the melanin content.

This blend of multivitamins and natural actives also helps in providing the natural balance of the skin.

It will also make the skin tone look brighter and balanced by the natural actives.

Oshea night cream for dry skin contains the ingredients like shea butter, bearberry extracts, cinnamon extracts and calendula extracts and also the pyrus malus.
Price: It is for 579 rupees for 50g.
8. The Body Shop Aloe Soothing Night Cream
Aloe vera is yet another cream that is great for dry skin and is loaded with the sesame oil, glycerin, shea nut extracts, oats, she butter etc.

These will calm and revive the skin that is dry and flaky.
Price: This is for 799 rupees.
9. Lotus Herbals Nutranite Skin Renewal Nutritive Night Cream
Lotus nutranite is a nutrient rich high moisturizing night cream for dry skin and normal skin.

This is very creamy and gets absorbed in the skin nicely so that the skin looks glowing and feels supple.

It will promote the cell regeneration and also make the skin looks softer.

This also has anti oxidants that boost the skin's firmness and clarity.
Price: It is for 375 rupees for 50g. 
10. Plum Grape Seed and Sea Buckthorn Nurturance Night Cream
Sea Buckthorn is a great ingredient that is rich in vitamin C and anti oxidants.

Anti oxidants are miraculous for the dry skin as they firms and tones the skin dryness.

This also has natural astringent properties and to heal the skin and bring clarity.

It is also a good night cream for dry skin and sensitive skin
So, these were the best night creams for dry skin in India that you should try. Have you used any of these creams? How did you like?