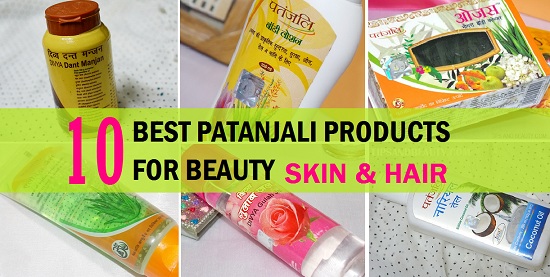 Top Patanjali Products for Skin, Hair and Beauty
Patanjali is an Ayurvedic health, skin care and hair care brand that is from Swami Baba Ramdev. Patanjali products includes daily use products, food items, skin care products like soap, shampoo, skin cream, Hygiene related product and health products like the medicines based on Ayurveda etc. It has become a brand now and a lot of people will use their products because they are natural and Ayurvedic. many people will try Patanjali food products too, but here we are interested in their beauty products only. Good skin care products are important to keep your skin good looking and to combat the skin problems.
10 Best Patanjali Products for Skin, Hair and Beauty
We have compiled a list of best products from Patanjali from skin, hair care and beauty section. These are some of the best Patanjali products that everyone can try. They are well suitable for most of the skin tones. 
1. Patanjali Aloe Vera gel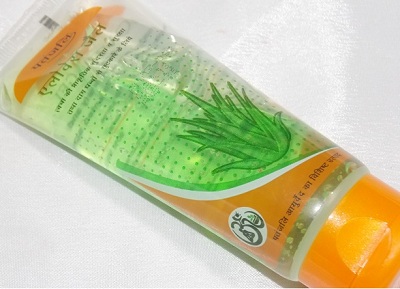 Patanjali Aloe Vera gel is only for 30 Rupees but it can be used for so many purpose. This is one of the best Patanjali product. I have used this for my skin when I had skin rashes due to sun exposure. It can be used as a face pack for eg: Mix some aloe vera gel with cucumber juice or milk and massage the face and wash after 30 minutes. This soothes the irritated dry skin and skin type that is sensitive. Even the redness that some people experience after usage of bleaching cream that too can be healed with patanjali aloe vera gel.
2. Patanjali Coconut oil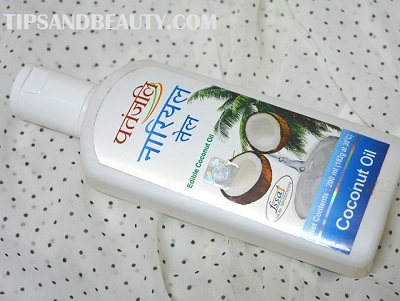 I like this Patanjali coconut oil since it is edible oil and is pure coconut oil. I like to use this to massage my body one hour before shower and it really has improved the texture of my skin. My mum has very dry skin so, she would apply this on her hands and legs at night before going to sleep. This makes her skin remain moisturized. I have also noticed that in summers, when we use air conditioners while we sleep, AC takes the moisture away from skin, so that way too this coconut oil helps to lock the moisture in the skin. I will not advise you to use this on the face unless you have extremely dry skin.
Read also: Patanjali swarm kanti fairness cream review

3. Patanjali Divya Tejas Tailam Oil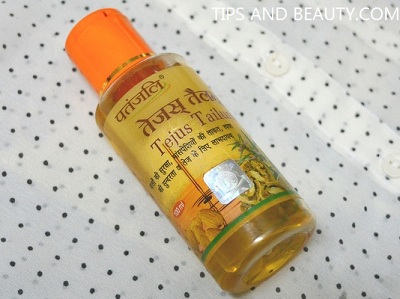 This Patanjali Divya Tejas tailam oil is wonderful. This comes just for rupees 60 and has multipurpose. I use this as a body massage oil, hair oil or for dry areas like my feet, elbows etc. This Patanjali product smells amazing and has various oils like almond oil, walnut oil, sunflower oil etc that nourishes the skin and replenishes the texture.
4. Patanjali Body lotion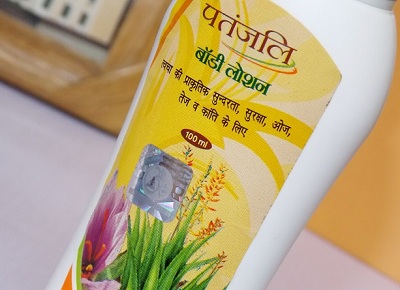 Patanjali body lotion is also one of the best patanjali product as it is very nourishing and has natural extracts of cucumber, wheat germ oil etc. It was my best body lotion in the past winter season and is priced for 60 Rupees. I am not sure if they have increased the price but it was very nice for all skin types.
5. Patanjali Divya Gulab Jal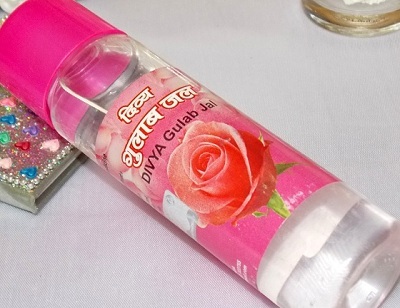 Patanjali rose water is also a great product. I have used rose water from Dabur Gulabari and this was as good as that. I can use it for cleansing the face, mixing my herbal face packs and also to calm my irritated or sun burnt skin. The bigger bottle is for 25 rupees only. Rose water has many uses other than these like you can put that over the sun burnt skin or make ice cubes from them so you too can try rose water to help calm the irritated dry skin and to combat the dryness. 
6. Patanjali Divya Dant Manjan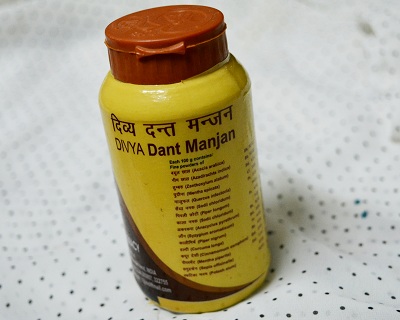 I am using it for the past 1 month and can't say how much I have liked it. I have not reviewed it yet but the way it has whitened the teeth and keeps the teeth clean is amazing. It has turmeric which also kills the bacteria inside the oral cavity along with several other botanicals which helps to make the teeth stronger and sparkly white. This is an oral hygiene Patanjali product but a beautiful smile contributes in one's beauty so, I included this too in this list of best Patanjali products.

7. Patanjali Divya Kanti lep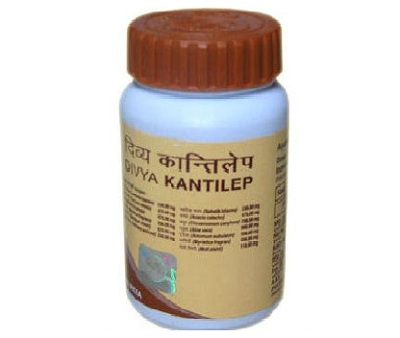 I am using this 2 times in a week and I must give credit to this product that there were few boils or rashes on my chin like 10-12 of them they were tiny and I knew that after few days, they will become full fledged pimples as I could feel slightly bump and pain when I touched that part of my face. I used this kanti lep and within 2 usage, my skin was clear like before. The smell is a bit too much due to camphor (kapur) but now I have started liking that coolness and I use it regularly even when my complexion has cleared. I will review this very soon and there you can found out more about this product.
8. Patanjali Divya Dhara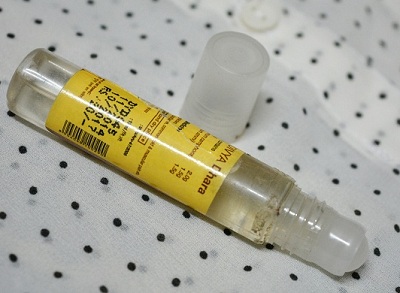 You must be thinking Divya Dhara is not a beauty product, but I will say it is since these days, due to working on the computer, laptops etc eyes gets strained and headache has become very common. I keep this roll on with me and apply this on my forehead whenever I feel pain or dizziness. Please read my full review here on Patanjali Divya Dhara so that you can know more about it. The best thing is that it is just for rupees 20. Yaay!!
9. Patanjali Body Cleanser soap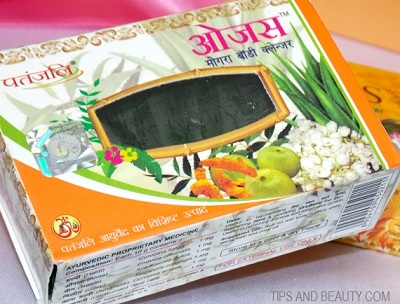 Patanjali has around 3-4 varieties of body cleanser glycerin based soaps. I have used 2 and they were fabulous. They are very moisturizing and gently clean the skin. Such soaps are great for winters. I am not suggesting any variant since all the variants are quite similar except for the fragrance and the key ingredients. My favorite is mogra one.
10. Patanjali Saundrya face wash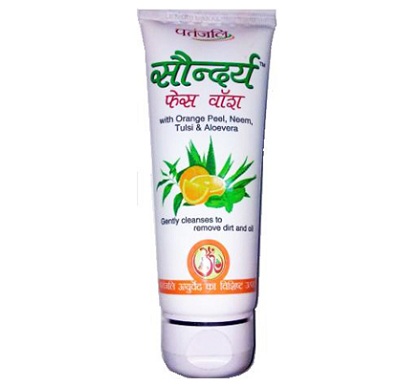 I have tried 2-3 Patanjali regular face wash but they were quite drying but Patanjali saundrya face wash was good with the orange, neem and Tulsi extracts.
So, these were the worth trying Patanjali Ayurveda products for skin and hair that you can try and if you like some other product do let me know about it too. 🙂