Hair Coloring Idea for Indian hair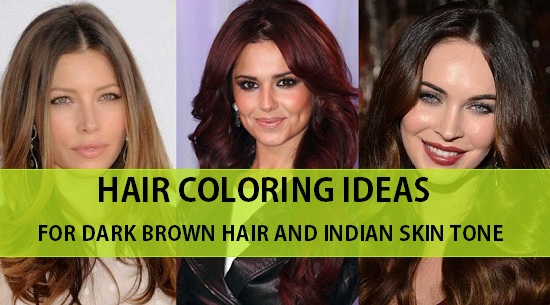 Are you thinking of coloring your hair but haven't decided what you should go for. Getting the all in one color, seems to be outdated these days as currently hair coloring styles like Balayage, sun kissed highlights, ombre rules the season. So, what exactly should you go for and will that suit you. We will share some hair coloring ideas for Indian hair that will accentuate your look for a bolder and beautiful look.
10 Hair Coloring Idea for Indian hair, Dark brown hair and Indian skin tone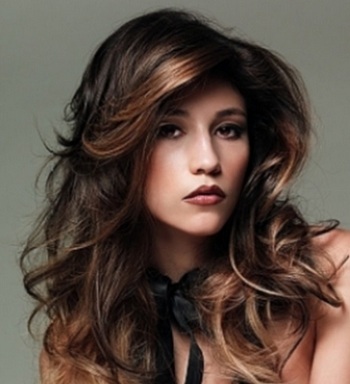 1. A 2 tone hair color like this looks good with dark brown Indian hair. The natural color with the few pieces of hair on the front section and some near nape and ear dyed in light brown creates a beautiful effect without looking over the top.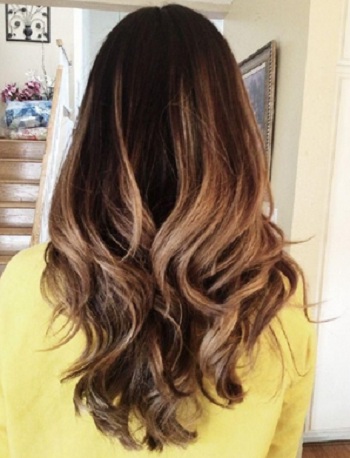 2. An ombre like this with a hand painted effect also create a nice gradient and make it look sun kissed. This is again is great hair coloring idea for Indian hair with a dark brown, light brown and light blonde color for highlight.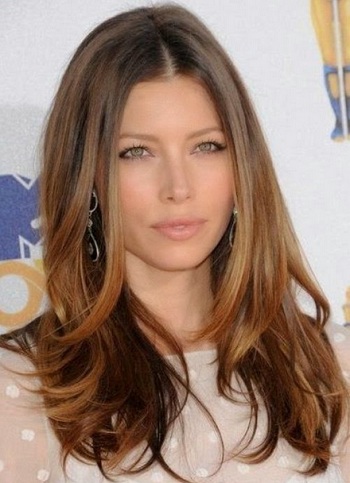 3. A dark  brown at the base and gradient effect created with light brown and golden brown like in this picture here is also a nice look to compliments the Indian skin color.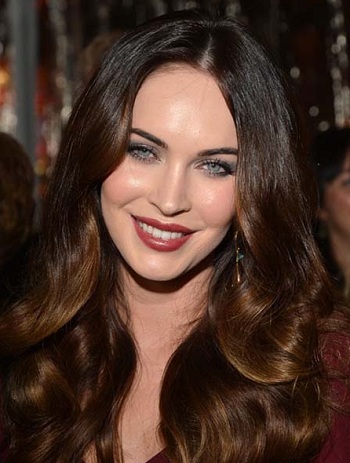 4. This hair colors style that is sported by Megan Fox here is a very beautiful hair color inspiration for all the Indian complexions. This will go extremely well with fair, wheatish and dark Indian skin colors. The copper gold hue below the mid length of the hair and a dark upper color makes it beautiful.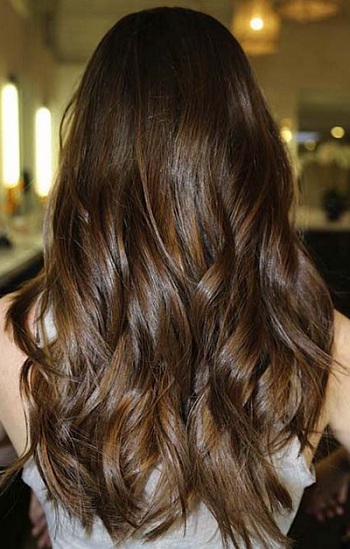 5. A beautiful texture and volume can be achieved by this hair coloring idea here. With the dash of some gold highlights on the few pieces which look even lighter when light falls making the texture even prettier.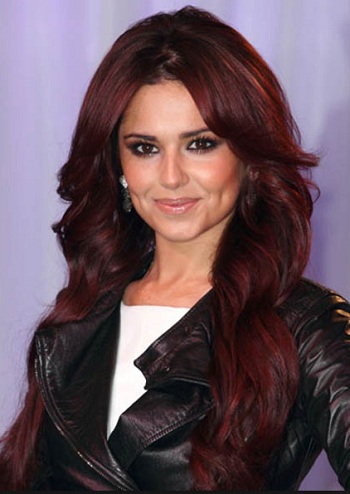 6. If you are more of a burgundy and red hair color lover then this hair color idea is just perfect with low lights and highlights using dark brown and shades of burgundy. Though we feel that this may not be the best hair color for dark Indian complexion.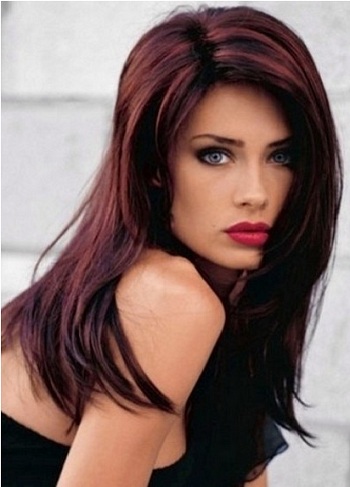 7. Another way to add a dash of red to your hair color is with this hair color idea where a bark base hair color which is possibly black has been matched with a cinnamon red sought of hair color for the streaks on the top. This can be sported by wheatish to dark skin tones beautifully though for fair skin the base color can be dark brown.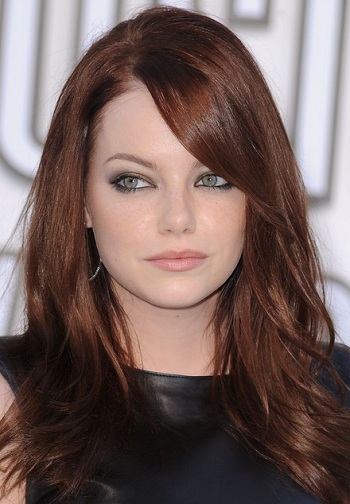 8. For medium to lighter Indian skin tone this hair color that Emma Stone has sported would look great. The copper brown hair color with very thin pieces of hair dyed light brown and dark brown has created a nice texture that goes well against the fair skin tone.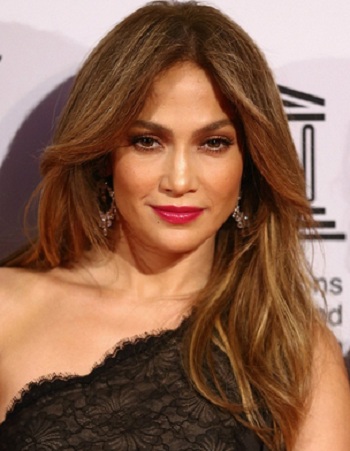 9. This hair coloring trend sported by Jennifer Lopez is perfect for any Indian skin tone.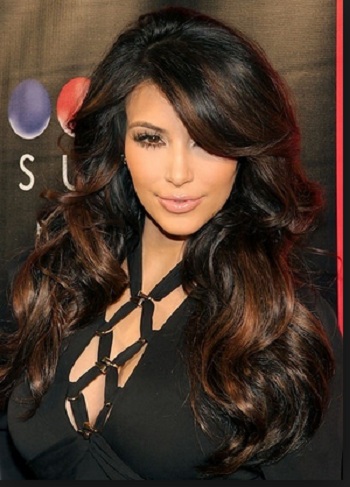 10. If you don't want to move away from your original dark brown hair or even black then this hair coloring idea is appropriate taking inspiration from Kim Kardashian where she has the darker base color with few streaks of copper brown on the selected places.
Do you like coloring the hair as per the trend or just one regular color?