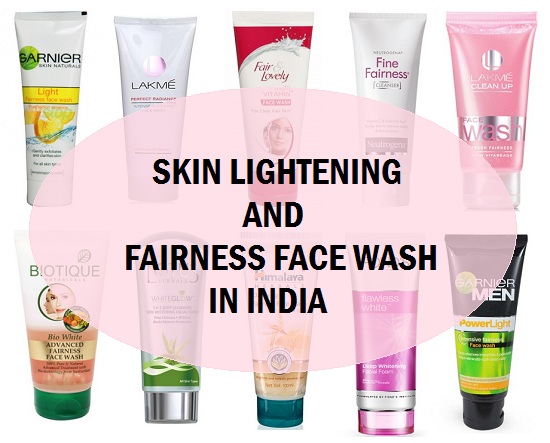 Most of us tend to use fairness and skin whitening cream to get a lighter skin complexion. These creams can work well when used in conjunction with the corresponding fairness face wash. So, if you're looking for face wash with fairness ingredients then this list post will help you where we have compiled a list of best fairness face wash.

10 Top Best Fairness Face Wash in India with Price
1. Lakme Clean Up Fairness Face Wash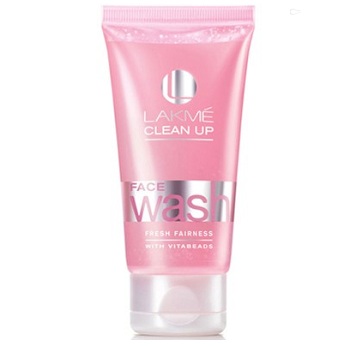 This product comes in a pink tube and has a refreshing smell. I used to like it a lot as it brings a bright glow but doesn't make the skin dry or slimy. It contains glycerin and vita beads for visibly fairer skin. This Lakme fairness face wash cost rupees 40 for 20 grams tube.
Read: Natural facial Cleanser for oily skin
2. Neutrogena Fine Fairness Cleanser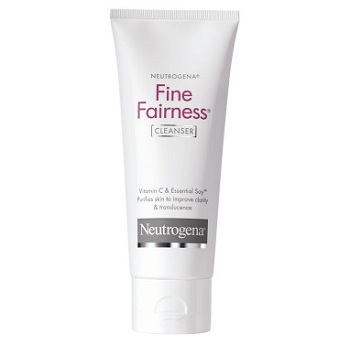 This facial cleanser has vitamin C along with natural skin moisturizers which gives overall fairness and translucence to the skin. Vitamin C and essential soy in this face wash helps the skin stay softer and brighter. You can get this face wash for 119 rupees.
3. Fair & Lovely Multi Vitamin Face Wash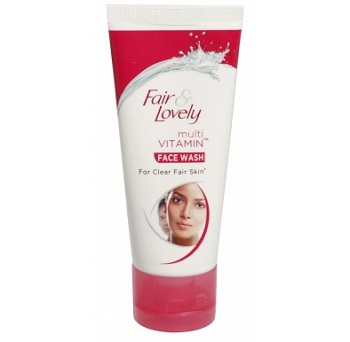 As the name suggests this fairness facial wash is infused with the multi vitamin just like the creams. It ensures a brighter looking skin with no drying or stretchiness. Cost of this face wash in India is 50 rupees and 899 rupees for bigger pack.
4. Lakme Perfect Radiance Intense Whitening Face Wash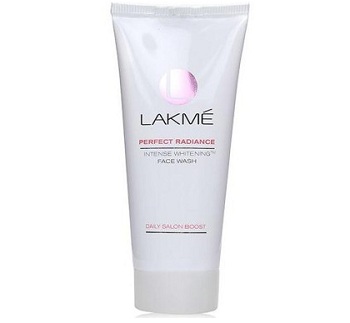 This fairness face wash claims to take off the dullness, dirt, skin impurities and traces of oil and sweat effectively. It also deep cleans the pores for a fresher and fairer looking skin complexion. This face wash can be tried along with the Lakme day cream and the whitening night cream from the same range. This is available in a tube form and price is 120 rupees.
5. Garnier Fine Fairness Face wash
Garnier light fairness inducing face wash is enriched with the vitamin C of lemon extracts and menthol which gives fairness and coolness to the skin. It deeply cleanses the facial skin with double power as it purifies and does skin whitening. This is priced at 75 Rupees for small pack. In fact this face wash is available in a small pack f 20 rupees as well.
6. Garnier men Powerlight Intensive Fairness Face wash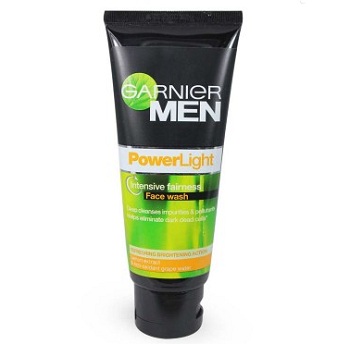 My brother used this and its cream moisturizer as well. Both the products were good for the men's skin. This is for 99 rupees for small pack. This is a fairness face wash for men that remove skin's impurities, sweat and oil. Other than that it also gets rid of the dark melanin cells as it is enriched with the grape water which is a potential antioxidant.
7. Pond's Flawless White Deep Whitening Facial Foam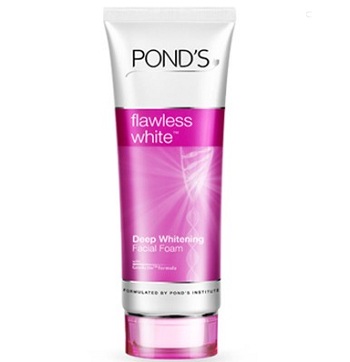 This fairness cleanser is a foam based cleanser hence not for the dry skin but good for the very oily skin especially in this hot sweaty summers season. This face wash contain VAO- B 3 complex which gives deep cleansing and unclogs the pores to make the skin look smooth. It gently exfoliates the dead skin layer for a lighter younger skin. This is for 125 rupees for small tube.
8. Himalaya Herbals Clarifying Fairness Face Wash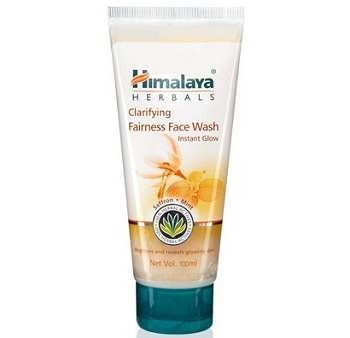 This is a soap free cleanser which cleans the face effectively. It is enriched with mint and cucumber which soothes the skin and provides fairness by moisturizing and replenishes the skin. This face wash comes in a tube and costs rupees 60. There is one Kesar fairness face wash as well which is a good option as well. This is suitable for dry skin as well.

9. Lotus Herbals Whiteglow Skin Whitening Facial Foam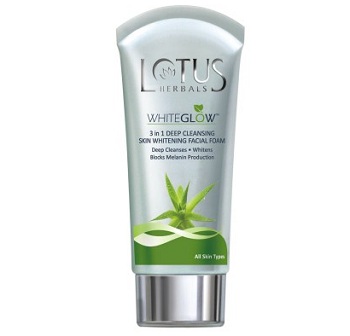 This foaming face wash is a part of the whiteglow whitening range which also has a face masque, gel crème, micro emulsion etc. This is good for oily combination skin that needs deep cleansing and oil removal off the face. This Lotus fairness face wash has milk enzymes, minerals and aloe vera gel that reduce the melanin formation for a brighter and fairer looking radiant complexion. This is for 120 rupees.
10. Biotique White Advanced Fairness Face Wash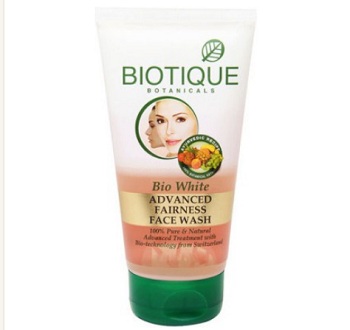 Biotique products will have mostly the botanical extracts in them This face wash to is enriched with the natural extracts of fruits like tomato, papaya, lemon, pineapple etc which gives a gentle exfoliation with their Alpha Hydroxy Acids this skin appears brighter and youthful. This facial wash is for 55 rupees in India.