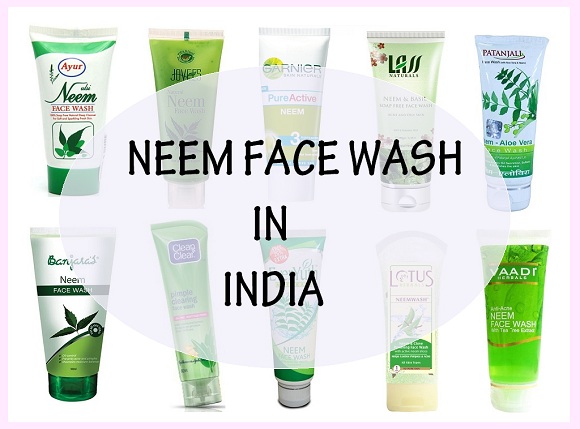 Neem is highly beneficial when there is infection that is bacterial and fungal in nature like we see in case of pimples and acne and several scalp related problems. Neem face wash can be extremely helpful when we are struggling to prevent and clear the pimples from the face. Here is a list of 15 best Neem face wash available in India.
List of neem face wash available in India for clear skin, pimple care
1. Himalaya Purifying Neem face wash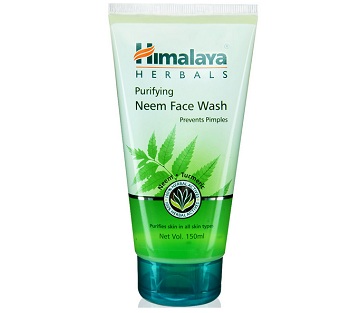 One of the most popular Neem face wash is Himalaya neem which is very gentle and the neem extracts makes the skin pimple free within days. This brand is popular and very easily available at inexpensive price. Read: Godrej No 1 pimple control neem and orange face wash

2. Jovees Neem face wash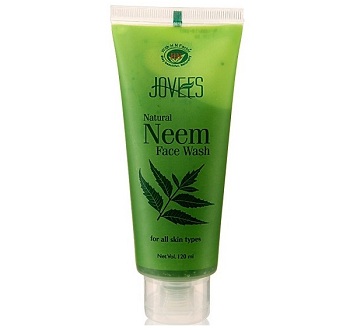 Jovees Natural Neem Face Wash has medicinal properties neem and other herbs that is highly beneficial for the pimple control and fighting acne for the oily to combination skin. This face wash removes impurities, dead cells and lighten the complexion. It is for 135 Rupees
3. Garnier Pure Active Neem face wash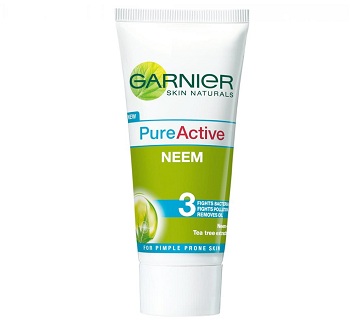 Garnier Pure Active Neem face wash is formulated with the pure neem and extracts of beneficial tea tree. They both are pimple reducing and clearing agents. This face wash lathers well and cleans the skin with no excessive drying of the face. This face wash is just for rupees 35 rupees.
4. Everyuth Neem face wash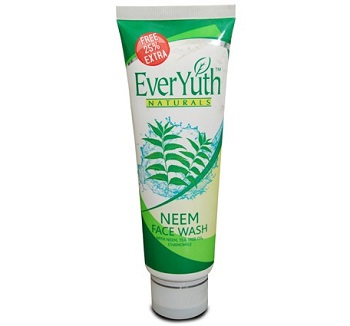 Everyuth Naturals Neem Face Wash is enriched with Neem, Tea Tree Oil and Chamomile. All these herbs very gently deep cleanse the skin and eradicate the pimple forming bacteria and also control excessive oil secretion on the face.
5. Shahnaz Hussain Tulsi Neem Face Wash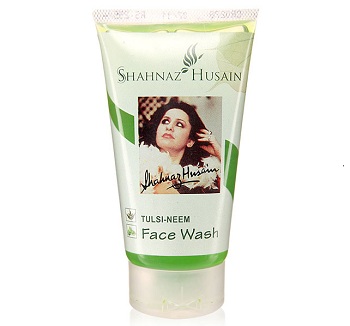 Shahnaz Hussain Tulsi Neem Face Wash is an effective option which eliminates the impurities and dirt, oils on the face. It doesn't disrupts the skin's natural pH balance therefore will not dry out the face. Its herbal ingredients ads skin moisture and at the same time fights acne and pimple causing bacteria.
6. Pond's Clear Pimples for Pimple Prone Skin Facial Foam Face Wash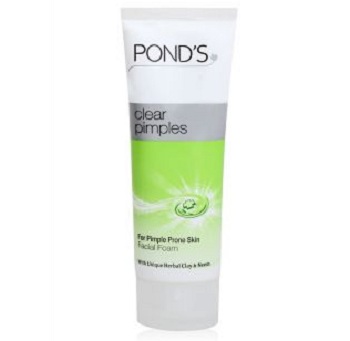 This face wash has neem extracts along with the clay which squeeze off the excess oil ad also helps control the oil production on the face. It keeps the skin shine free and oil free for a long time as per the claims. This foaming face wash with neem deeply cleanses the pores and get rid of the excess dirt/oils for a clean and clear skin. The herbal clay aids in reduction of pimple marks and the neem extract prevents the pimples formation
7. Patanjali Neem and Tulsi face wash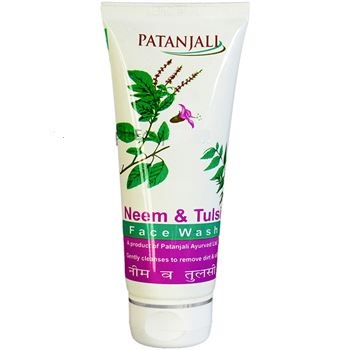 Patanjali neem and Tulsi face wash is ideal or oily skin which struggles with pimples and acne like that of the teenagers. This face wash eliminates the bacteria that forms pimple infection and is gentle so will not dry the skin.
8. Patanjali Neem and Aloe Vera Face wash
Patanjali is a product by Baba Ramdev and this face wash contains ingredients like Neem which is anti bacterial and aloe vera which is skin soothing properties. Both of these are very good for oily acne prone skin to keep the pimples away.
9. Lotus Herbals Neem & Clove Face wash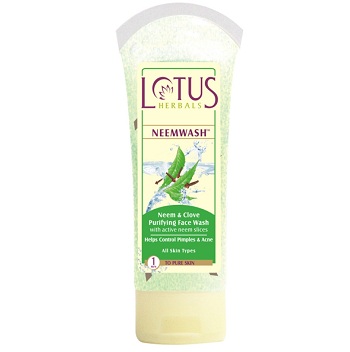 This is not just a neem face wash but it is also enriched with the powerful pimple clearing properties of the clove extracts. It gives good pimple protection and when used regularly eliminates the acne and pimples from the face for a nourished smoother face
10. Clean & Clear Pimple Clearing with Neem and Lemon Face Wash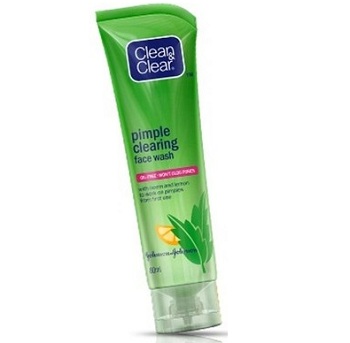 This mild pimple clearing face wash is fortified with the power of neem and lemon. Neem takes care of the pimples and lemon removes the blemishes and pimple scars. It claims to give a smoother clear, pimple free skin in 7 days.
11. Lass Naturals Neem & Basil Face Wash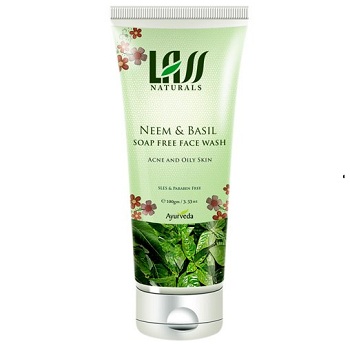 This herbal face wash has the natural herbals extracts of tulsi (holy basil), aloe vera and neem to purify and deep clean the skin thoroughly. It is formulated with a soap free formula which is mild and gentle for the skin. This face wash also claims to tighten the pores, takes excessive oils and dirt and relive skin from dryness and itchiness.
12. Ayur Neem Face Wash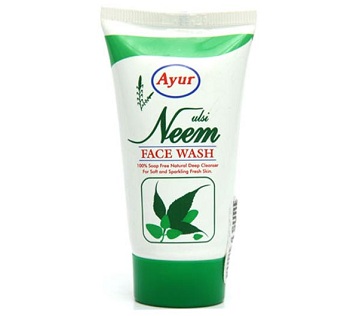 This neem face wash is a soap free formula which deep cleans the skin and purifies the pores by taking off dullness and dead cells. It is a great combination of herbal extracts and has antibacterial neem to prevent acne and pimples.
13. Banjara Neem Face Wash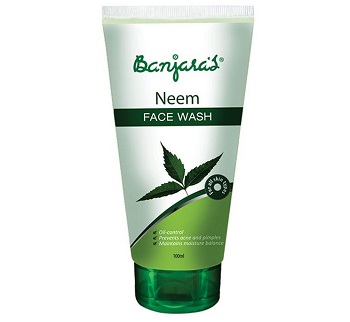 Banjaras Neem Face Wash is gentle for skin and slough off the dirt, oils, greasiness and even the makeup along with the skin impurities. Its neem component prevents the acne and heals the pimples. Neem is very effective in pimple control.
14. Vaadi Herbal Neem face wash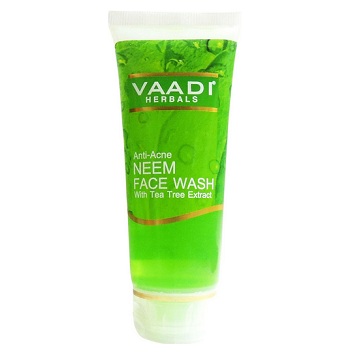 Vaadi herbals make this gentle neem face wash that lather softly and cleanses the skin thoroughly to prevent acne problem for a skin free of pimple.
15. Bajaj No Marks Neem Face wash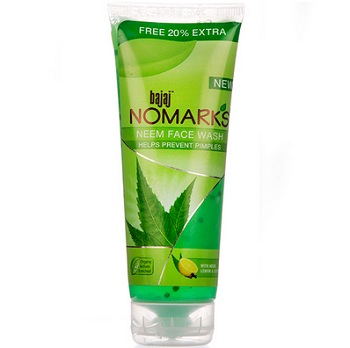 This face wash has neem and other herbal content which makes it good to control pimple and ward off their infection.