Ayurvedic Hair packs for fast hair growth

Ayurveda has time and again proved useful in solving skin and hair care problems. Those of you who want to grow long hair and have experience the stunt growth of hair can find answers in Ayurvedic hair care tips. There are some good Ayurvedic hair packs that boost the hair strength and growing capability. The remedies will help in growing long and luscious hair. We will share some Ayurvedic hair packs which will be beneficial to those who wish to increase the length of the hair by natural means. Here are some homemade hair packs as per Ayurvedic ingredients for long hair faster. See: Methi dana for hair growth faster
1. Fenugreek Ayurvedic hair pack for lengthier hair
To prepare this ayurvedic hair pack for long hair, Take half cup of Methi dana seeds also called as fenugreek seeds. Soak them in 1 and half cups of water at night. Next day, grind the fenugreek seeds with the water they were soaked in. Grind them until you get a fine paste. Apply this hair pack on the hair roots and leave for 1 hour. Wash the hair with water after that. No need to shampoo right after so shampoo the next day. Methi dana seeds have wonderful properties to enhance the hair strength and for growing longer hair.
Also Read: Methi Dana Uses for Hairfall
2. Amla Reetha Ayurvedic hair pack for fast hair growth
Take dried amla and reetha around one cup and soak them in 4 cups of water in a metal bowl. Keep this overnight. Next day, put the bowl on the burner and boil it. When only 1 cup of water is left, put the gas off and let it cool down. Once it does, mash the amla and reetha with hands. They would get softer by that time so keep mashing them. Now strain it and use the thick water that you get to apply on the hair as hair pack. Keep this Ayurvedic hair pack for 45-50 minutes. Rinse with water. Do not shampoo and Reetha has natural hair cleansing properties. It strengthens the roots and also controls the hair fall. Amla and reetha also nourishes the hair roots thus faster hair growth is seen.
Also Read: Effective tips to control Hair fall
3. Shikkakai Ayurvedic hair pack for growth of hair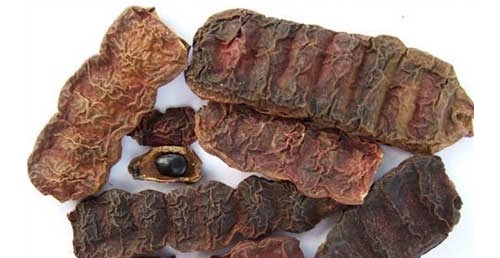 Another Ayurvedic hair pack can be prepared with Shikkakai and curd. Curd has milk proteins which help the hair follicles to grow faster while shikkakai used in any hair care products as it helps to minimize dandruff, split ends and good remedy for natural hair growth. Take half cup of shikkakai powder and half cup of yogurt. Mix them well and apply this hair pack on the roots first then on the hair strands. Let it dry for 45 minutes. Wash with cold water. You will not need shampoo. This Ayurvedic hair pack can be tried once in a week for goof results and faster hair growth.
4. Brahmi and Amla Ayurvedic hair pack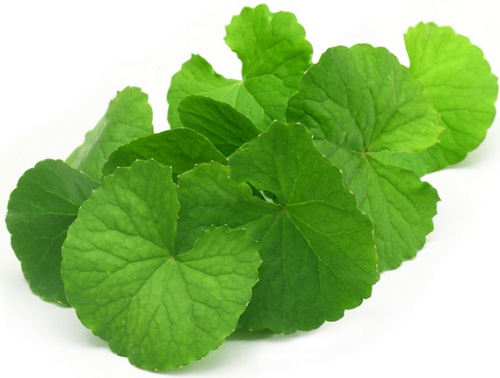 Amla is rich in vitamin C and brahmi is an Ayurvedic ingredient which help to boost the growth of the hair so that longer hair can be achieved. Soak Brahmi leaves and amla, both half cups in 3 cups of water. Next day, boil the water and let the two boil properly in water. When the water reached only half cup. Stop boiling and allow it to cool. Mash the content amla and brahmi leaves and strain it. Use the liquid to massage the hair roots. Leave for 30 minutes then wash the hair. You will not need to shampoo after this ayurvedic hair pack.

Also Read: Benefits of Kadi Patta for hair care
5. Amla, Shikkakai, Bhringraj Ayurvedic hair pack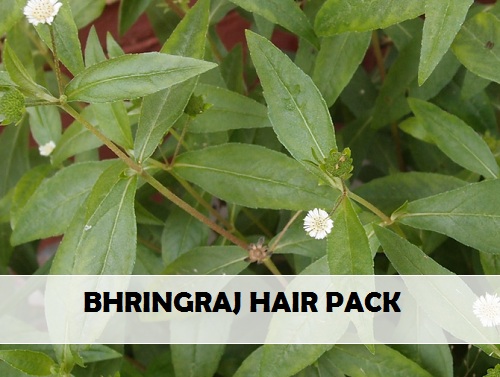 This is a powerful Ayurvedic hair pack for making the hair grow faster as the three ingredients are excellent in making the hair grow fast. It is good for those as well who are struggling with thinning of hair or hair fall. Some people who are suffering from bald patches they too can try this since it also is good for new hair growth. Take all the ingredients which should be just one cup. Soak them in 3 cups of water. And as suggested in the above mentioned Ayurvedic hair pack recipe boil and strain. Use that water to massage the hair roots and hair. Wash after 1 hour.

Also Read: Homemade hair pack for Hair Loss
Other than the Ayurvedic hair packs, you will also have to take care of the diet. Take enough proteins and fruits rich in vitamins, Vitamins like Biotin and Niacin are very crucial for hair growth hence if you wish longer hair then along with these Ayurvedic hair packs, take care of the diet.