Himalaya Herbal Face Packs in India with price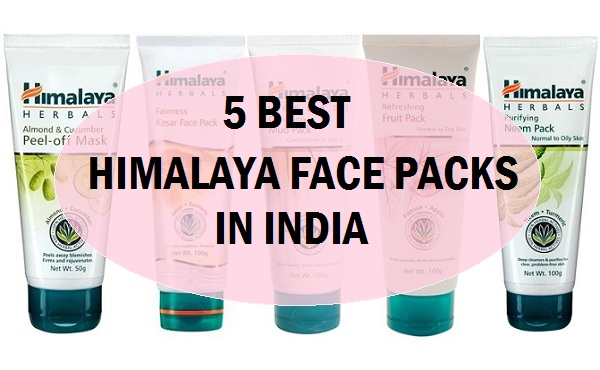 Face packs are great to tighten the skin, make the skin fair or to keep the skin oil free. There are so many face packs that Himalaya herbals make. Recently we had shared best Himalaya face was in India. We have compiled a list of all the Himalaya herbals face packs so that you can choose as per the skin type and skin problems, so let see what these Himalaya facial packs are. We have also included the current price of these face packs in our today's post at Tips and Beauty.
5 Best Himalaya Herbal Face Packs in India
1. Himalaya Herbals Purifying Neem Face Pack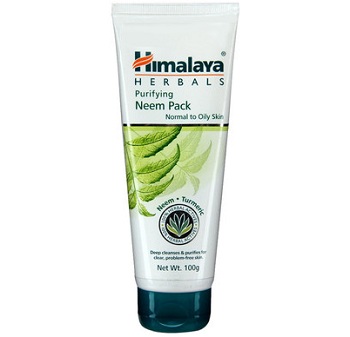 Neem face packs are suitable and beneficial for people with oily acne prone skin. The neem in these face wash helps in treating the pimple and acne. Neem is also said to reduce the bacterial infection from the pimples as neem is a great anti bacterial ingredient. It takes off the sebum from the skin and keeps this clean. This Himalaya face pack also gives skin brightening and skin toning. This is priced at130 rupees for 100 ml. See: Homemade Neem face packs recipes

2. Himalaya Clarifying Mud Face Pack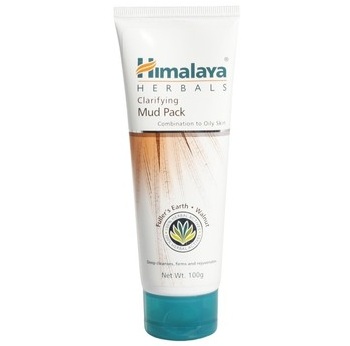 This mud face pack has the oil absorbing properties. This reduce the over protection of oils, sebum from the face. Regular use of this face pack will help to clear the blackheads and whiteheads. This will be suitable for the oily and combination skinned people. This costs 120 for 100 g tube. See: Homemade Mud face packs for oily skin

3. Himalaya Refreshing Fruit Face Pack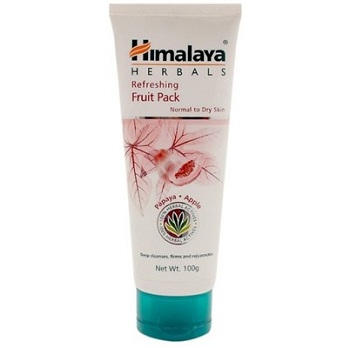 Fruits are beneficial for the skin. This is why we love to use fruit face wash, fruit facial and even the fruit bleach cream. This fruit face pack from Himalaya herbals has the fruits like papaya and apple. It is said to suit the normal to dry skin. I have tried this myself and thought that this absorbs the skin's excessive oil thus, I don't think this will be suitable for dry skin rather combination skin will love this. Both of these fruits in this pack will give a glowing skin and spotless skin. The cucumber in this will make the skin even toned. This costs 120 rupees for big 100g tube pack.
4. Himalaya Kesar Fairness Face pack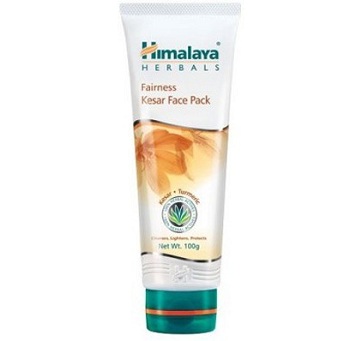 This face pack will be suitable or normal skin but after trying this I think everyone can try this. This has the kesar or saffron essence which gives brightening effects to the skin. This gives fairness to the skin, lightens the spots and marks and also rejuvenates the skin. You can also try some homemade kesar face pack yourself by reading the recipes here. This is for 130 for 100 g tube. See: Himalaya Fruit face pack review

5. Himalaya Almond and Cucumber peel off mask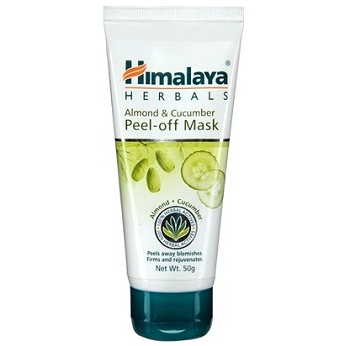 This is not a regular face pack from Himalaya but rather a peel off mask which rejuvenates the skin and also tightens the pores. Cucumber and almond both gives skin lightening and fairness. 50 g tube of this Himalaya peel off mask is for 60 rupees. See: Homemade Almond (badam) face packs recipes

So, these were the 5 Himalaya face packs in India which you can try as per your skin type and the problem of the skin that you are facing like dull skin, dry skin, excessive oil etc.