5 Castor Oil Brands in India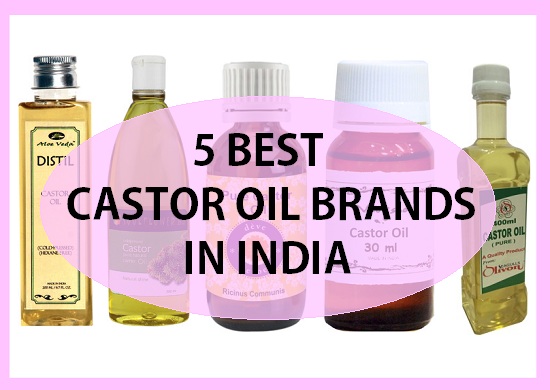 Castor oil is very thick oil with strong smell but this oil is highly beneficial. This oil is rich in fatty acids and vitamin, therefore we can use castor oil for skin and hair. Castor oil also has anti inflammatory, anti bacterial properties. Castor oil is used to treat dandruff and itchiness of the scalp. This oil is also excellent to get thicker hair and many people also believe that castor oil thickens the eye lashes and eyebrow hair strands. We believe that too. This oil is appropriate to massage the skin and body, during winters to keep the skin warmer. Here are 5 castor oil brands and manufacturers in India that makes pure and suitable castor oil for skin and hair care.
5 Castor Oil Brands in India
1. Aloe Veda Distil Cold-Pressed Hexane Free Castor Oil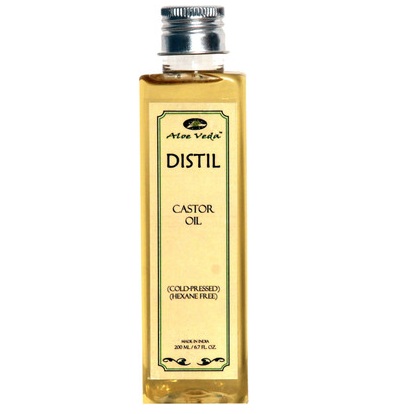 This castor oil brand makes extra virgin castor oil which is suitable for medicinal uses. This can be used for body massaging and to relive the aches. This oil penetrates deeply into the skin and heals the dry and damaged skin. This castor oil is for 225 rupees for 200 ml.
See: Caster oil for hair growth
2. Soulflower Coldpressed Castor Pure Natural Carrier Oil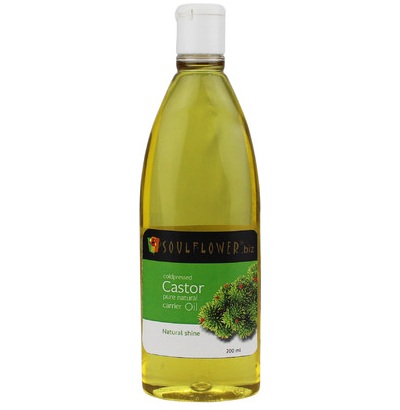 Soulflower also makes good and extra virgin pure oils. This castor oil from soulflower is pure and natural. This is made from the cold pressing technique which ensures purity and quality. This castor oil is highly moisturizing thus is ideal for skin care and hair care. This can be used on the parched and dry skin to heal and repair it. This costs 250 rupees for 200 ml bottle.
See: 10 Best Olive oil brands in India
3. Deve Herbes Pure Castor Oil – Ricinus Communis
This castor oil is for 200 rupees for 100 ml bottle and is a natural and 100% pure oil. This can be used to get rid of the dandruff, itchy scalp condition, damaged dry skin. Castor oil is also good to make the dry hair ends smoother and bouncier.
See: 10 Best Almond oil brands in India
4. Moksha Castor Oil – Cold Pressed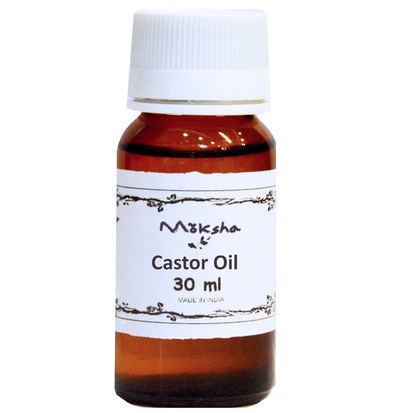 This castor oil is priced at 80 rupees for 30 ml bottle. This can be used for getting rid of the dullness and rough skin. This castor carrier oil is used in massage therapy, aromatherapy and in mixing with other essential oils. Massaging with castor oil promotes the blood circulation and makes the skin feel softer and tighter.
5. Seagulls Olivon Castor Oil
Seagulls castor oil costs 210 rupees for 400ml. Castor oil can be used for the facial massage for the very dry skin. castor oil is also used in the oil cleansing method but you have to be fully aware about that technique.
So, these were the castor oil brands in India that you can consider buying and trying for the skin care and hair care routine.