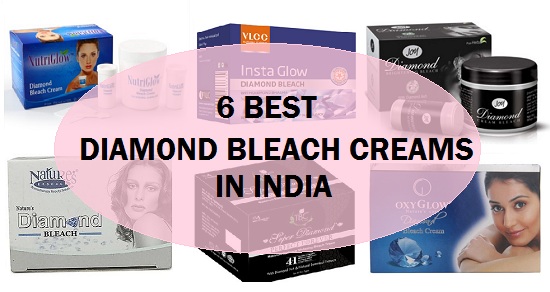 Diamond is the hardest substance that could even the glass. When the diamond essence is used in skin care products it is majorly because diamond gives polishing effect on the skin. This polishing effect removes the dullness, dead skin cells, tanning and smoothes the skin. These days there are diamond facials, diamond ash infused skin creams etc and then we have diamond bleach creams. Just like the ever popular Gold bleach creams. Diamond facials and bleaching treatments are done before the wedding, function or parties to get smoother, glowing whiter skin tone. Price of diamond bleach at the parlour is high hence it is good that you do that at home. If have posted this detailed article on how to sue the bleach cream at home, you can see that and If you are conduced as to which are the brands in India that makes good Diamond bleach creams then we have compiled a list of popular and best Diamond bleach creams in Indian market.
6 Top Best Diamond Bleach Creams in India
VLCC Diamond bleach cream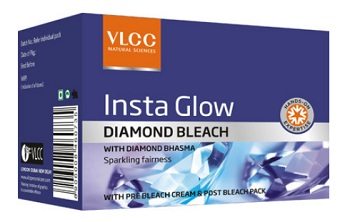 VLCC Diamond bleach cream kit has diamond cream, activator, pre bleach cream and a post bleach pack. All these are infused with the Diamond bhashma also called as bhasma in Hindi. This beauty treatment brightens the face by gentle polishing the outer surface and removing the dull dead skin layer. This is safe for sensitive skin though you should always do a patch test near the ear by applying some bleach cream. This patch test should be done whenever you try a new bleach cream or brand.
OxyGlow Diamond bleach cream kit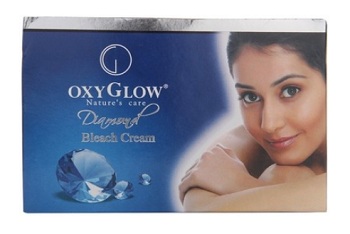 Oxyglow cream has two products a bleach base and a diamond powder activator which helps to bleach the facial hair to make them invisible on the face. This kit increase the oxygen penetration in the skin and keep the skin shinier.

NutrioGlow Diamond bleach cream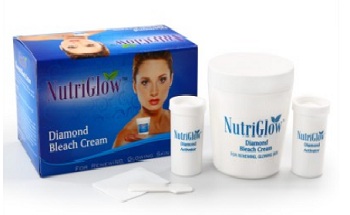 Nutriglow Diamond Bleach Cream has a unique feature that lightens facial hair, deep cleanses skin pores and removes impurities for a dazzling glow. It also enhances the oxygen penetration into the skin for a youthful glowing face.
Nature's Essence Diamond bleach cream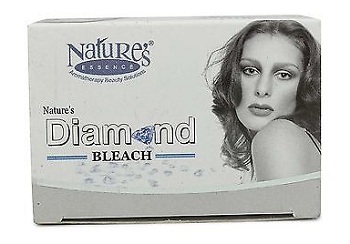 Nature's essence products are used in a lot of salons and parlour. This diamond bleach cleanses, whitens and polishes the skin just like the diamond extracts are known for. The diamond dust in it has natural bleaching properties for a fairer looking complexion.
TBC by Nature Diamond bleach cream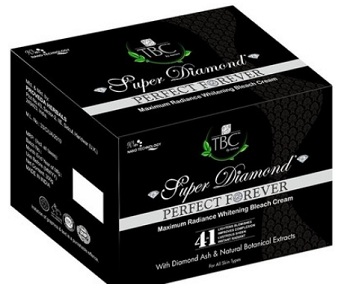 This diamond cream bleach has the diamond ash which deeply penetrates the skin to a glow and radiance. It soothes and calms the skin, lightens the blemishes and clears the blocked pores. Diamond also give a smoother skin surface by gentle exfoliating the upper dead cell layer.
Joy Diamond brightening bleach cream set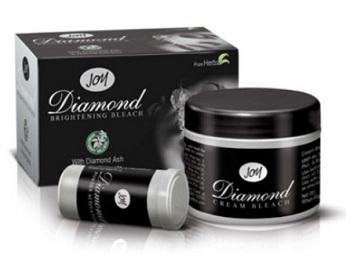 This set contains a diamond powder activator and the cream base that has to be applied per the regular way we apply the bleach creams on our face. This kit gives a shining radiance to the face due to which skin looks blemish free and clearer. It lightens the unwanted facial hair and whitens the skin by bleaching it lightly.