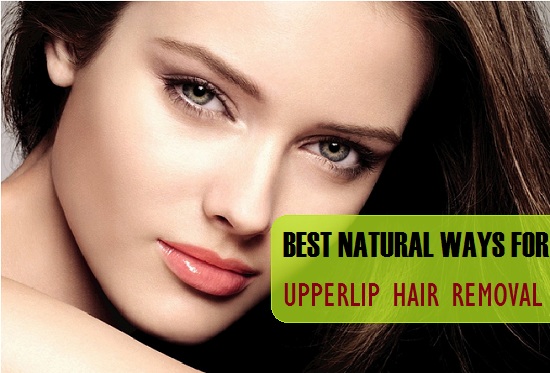 Home remedies to remove upper lip hair at home 
Upper lip unwanted hair can be a beauty concern for us as we wish to get a flawless hair free facial skin. Those tiny hairs on the upper lip make them even more visible when we apply lipstick. We don't want a slight mustache like hair lining the upper lips. There are various ways to get rid of those dark unwanted hair follicles like waxing, threading, hair removal creams, laser and some other ways but if you want to know how to remove the upper lip unwanted hair naturally with home remedies then our simple beauty tips will help you. 
Here are some simple yet effective beauty tips and methods to remove the upper lip hair. But before that we would like to inform you that before using any home remedy you should try the pack or remedy on your wrist or below the jaw line as this will make you assure that the remedy is safe for you skin type. So, take a look at home remedies to get rid of upper lip hair removal. These will aid in thinning of those unwanted hair effectively but it takes time since it is an ongoing activity. Activities like these actually retards the hair growth as well due to which you experience lesser growth or even when the hair grows back they are really thin so they are hardly visible on the skin.
1. Gram flour (Besan) and turmeric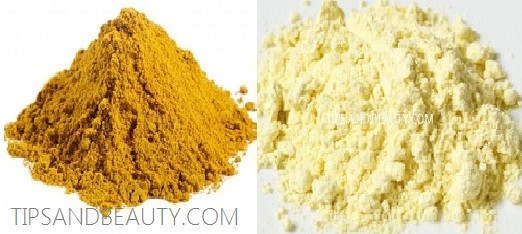 This quick treatment will remove the upper lip thick dark hair gradually but permanently if you perform this every other day. This will weaken the hair roots and thickness soon the hair will stop growing on the upper lip skin.Even small kids who have thick body hair, then their mums will try treatments like this on their bodies.
Take 1 teaspoonful of gram flour, also known as Besan in Hindi.

Mix 1 pinch of turmeric and some milk in it.

Make a paste of this and apply on the upper lip and on the chin as well, if you have unwanted hair on the chin that you wish to remove with this home remedy.

Let this paste get completely dry, and then wash this by scrubbing a bit. 
2. Sugar and lemon treatment for hair removal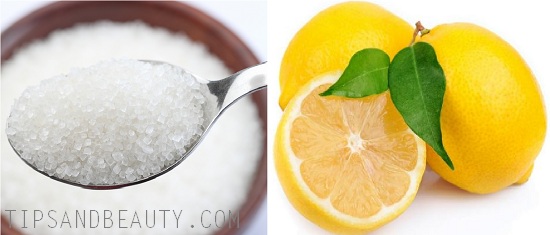 Take one teaspoonful of sugar and ½ teaspoonful of lemon juice and 1 pinch of turmeric powder in it.

Take all these in a microwavable bowl and put in the microwave until the sugar melts half.

Let it cool off and then use this over the upper lip area. Wash it off when it gets dry.

You can try this on alternate days but only on the upper lip skin.

Regular use of this method to get rid of the upper lips hair, it results in the reduced growth of the unwanted hair and soon they will become thinner.
3. Masoor dal pack for Unwanted upper lips hair 
Masoor dal pack is one of the best ways that helps in removing the dark thick upper lip hair. Not just this, this treatment at home can also give you good results in the maintenance of a healthy skin. This can be tried on the face and body parts like legs, hands etc where you have too much excessive hair growth. This is efficient in retarding the growth of hair.
Take 1 teaspoonful of masoor dal and mix with some milk.

Use this paste directly over the wanted hair on your upper lip, chin or cheeks.

Basically skin areas where you have unwanted hair that you want to minimize.

Apply it and let it get completely dry. Scrub this off the skin once this pack gets dry.

Wash with water and apply a light moisturizer afterwards.
4. Milk and turmeric for prevention of unwanted hair

When the hair removal treatments like lasers can be expensive, natural ways can be helpful. This turmeric with milk pack is a great home remedy for upper lip hair removal effectively and inexpensively. This natural treatment should be done every day as to get the best results in minimizing the thickness of hair follicle.
Take a small dish or a small bowl and in that, you will have to mix 2 teaspoonful of milk.

In that add 2 pinches of turmeric powder.

Now, you may apply this over the upper lip and gently massage the area

Sleep with this pack and scrub off the skin next morning. It can be tried daily for best and quicker results.
5. Corn flour and milk for unwanted hair

This homemade treatment will ensure that the density of the upper lip hair reduces considerably so that they are lesser visible. For faster removal of hair, you would have to try this 3 times in a week.
Mix ½ teaspoonful corn flour and some ilk to make a paste of thick consistency.

Apply this pack over the upper lips where the unwanted hair strands are there.

Wait for 20 minutes then peel this pack off. 

This pack also ensures that the skin stays smoother and gorgeous looking.

The sticky paste actually helps to  gentle lighten the hair strands.
6. Egg white and turmeric treatment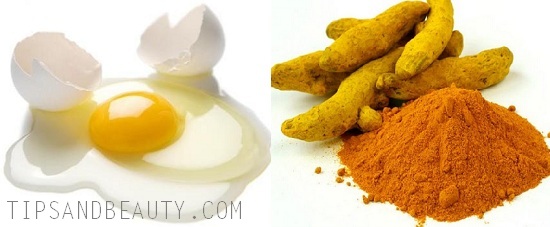 Take some egg white and mix turmeric powder in it. Use this over the skin on upper lip. When it gets dry, gently peel this off. Try this egg white remedy in removing the unwanted hair effectively within few months. Make sure you try it 2-3 times in a week.
7. Rice flour and Yoghurt for thick hair
Rice flour has a slightly grainy texture which is why this is a skin friendly exfoliator. This will slough the dead and dull skin on the face. When we sue methods like this, it will further help in getting rid of the unwanted hair on the lips
Mix half teaspoonful of rice flour with ¼ teaspoonful of yogurt to make a thick paste.

Apply this paste on the unwanted hair over the upper lip. Wait for it to get completely dry.

Once it does, scrub this pack off the skin and wash with your face water.

You will have to try this home around 2 times in a week for best results.
8. Lemon juice as bleach



Applying lemon juice daily will not help make the upper lip hairs to get removed but this simple beauty tip will make sure that the unwanted facial hair will be bleached. Therefore, they will not be much visible. Just like we do skin bleaching, this natural method too will bleach the skin in the most natural way. Lemon has loads of ascorbic acid, which is also known as citrus acid, that helps to lighten the hair. Here is the preparation and method for this:
Take a small lemon and cut that into two halves, squeeze one of them.

Takeout the lemon juice.

Apply this juice daily over the affected skin area.

Leave this for the entire night and wash the skin in the morning.

It will show results within a month's time
9. Potato juice
Potato juice is also a good skin bleach which is natural. Potato juice will lighten the unwanted upper lip hair therefore they will not be visible too much. Apply potato juice or rub potato slices over the upper lips and leave it for overnight. Do this daily and see the positive change in the upper lip hair color.
So, now that you know these home remedies to remove the upper lips hair strands, you can say good bye to your unwanted hair finally. Stick to a particular treatment and do that as mentioned above.