Best Egg Hair Mask for Hair Fall
Hair fall is not liked by anyone and people can really get stressed when they experience hair fall. Hair fall can be hereditary, genetics, medical illness, unhygienic hair care, poor diet etc. But we also know that whatever be the reason for the hair fall and hair loss, we want to minimize the hair fall and control that completely. One such great product that is found in your kitchen is egg. Yes, egg is a protein rich natural product which is also loaded with important minerals like selenium, copper, zinc, iron, sulphur etc. So, using egg remedies for hair fall can really help you get rid if you want to control your hair fall. He have shared some of the best egg hair mask for hair fall. So, let's have a look how you make use egg and these mask.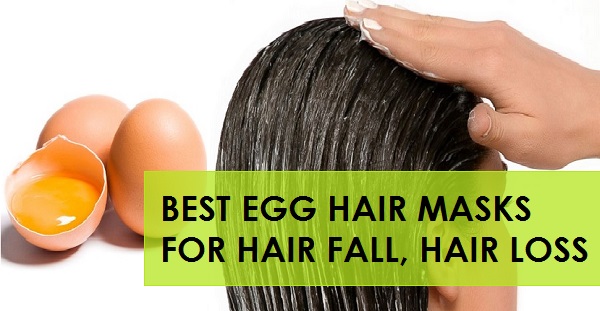 Best hair mask for hair loss with Eggs
1. Egg and castor oil Hair Fall control Mask:
This egg and castor oil mask is idea to control the hair fall and also to promote the hair growth. You can also use this mask once in a week and then after 2-3 days apply castor oil separately.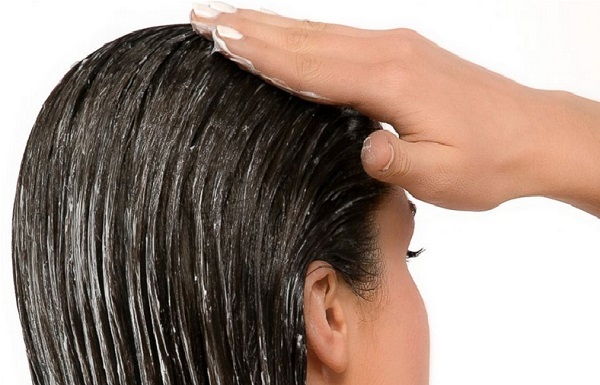 Procedure and steps:
You will need 2 eggs and some castor oil.
Break two eggs and our the contents in a bowl. Then blend this with a blender and whisker. 
Then add 2-3 teaspoonful of castor oil in it. Castor oil is highly beneficial for the hair thickening.
You will now have to apply this on the hair,scalp and on the hair.
You can just apply this on the hair and leave this egg hair mask for 1 hour.
Then rinse it off using some clear water. Make sure that the water is normal or cold else hot water and make the egg residue coagulate in the hair.
2. Egg and Milk Mask for hair fall
This egg hair mask is rich in the egg proteins and milk proteins. This is why this is one of the best hair mask for hair fall and hair smoothening. Like if your hair is dry damaged and rough, then then you will find that this mask is ideal to make the hair smoother and silkier. Let's see the procedure.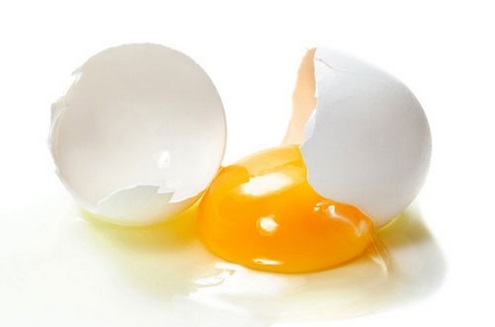 How to make?
Take one egg and blend this will after you have taken off the outer shell.
Then add ¼ cup of milk. You can use any milk but if your hair is dry then using creamy milk would be beneficial.
Mix both of them well and then apply this hair mask all over the hair. Make sure to apply this every where and then leave this for 45 minutes or slightly more.
Wash it off with the cold water. You can try this for once or twice in a week.
3. Egg and Honey mask: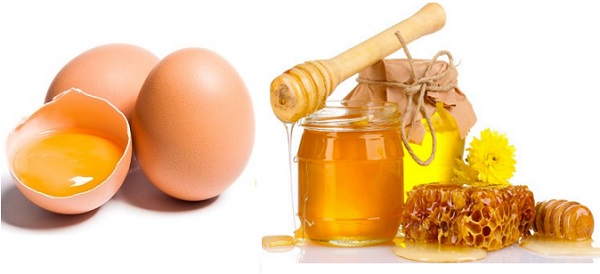 You need to beat one or two eggs in a bowl. The number of eggs will depend on the hair length. Add 3-4 teaspoonful of honey in this and then mix these 2 thoroughly.
Once you have mixed the products well in the bowl, then apply this mask on the hair roots and hair strands. Let it stay for 2 hours. Then rinse this mask off and shampoo the hair as you do. At night you can also use some castor oil to further nourish the hair.
4. Egg, Honey and Olive Oil Hair mask
For this hair mask you will need three things 2 eggs, if you hair is long or just one for medium to small hair, Some honey and olive oil.
Procedure and steps to use:
Take an egg and break open this in a bowl and then beat that so that this gets mixed up well. Now add 2 teaspoonful of olive oil in it and 2 teaspoonful of honey in this. Mix all of these well. Apply this o the hair suing either a brush or using finger tips. Let this mask stay o the hair for 45 minutes, then wash it off using cold water. You can try this mask as well once in a week.
How to wash any egg hair mask
After sharing the recipes of these hair mask with eggs, we will also be telling you how to properly wash the egg mask thoroughly. This is because when we do not rinse the hair mask in the correct way there can be problems like egg getting coagulated in the hair, smell or residue. So, let's know how to remove egg from hair.
After you have waited for the hair mask to get dried. You need to rinse it. For rinsing the hair mask, you should always use the cold water or normal water and never the hot water.
You may have seen that when we out egg in hot water the egg solidifies hence, never use the hot water.
To rinse this off, you can pour the cold water on the head and then slowly massage the head so that the hair mask gets diluted and gets rinsed off along with the water.
After you have removed the egg residue, you can shampoo the hair like you do. Use herbal shampoos and not the chemically loaded one.
Other tips to control hair fall
Other than this egg hair mask for hair fall, you should also make some life style changes as well.
Eat an egg daily to get the proteins as our hair is made up of proteins and this is why eggs can be wonderful for everyone who wants healthy hair.
You can also take green leafy vegetable and iron rich foods so that this also prevents the hair fall and hair loss.
You should use oils like castor oil, olive oil or pure coconut oil to massage the hair once in a week. So, in short, try egg remedy and after 2-3 days try oil massaging at night, then again after 2-3 days apply egg hair mask.
This way in a week, you will be using one egg hair mask and one oil massaging. This  routine will help you get rid of the hair fall and hair loss in naturally way.