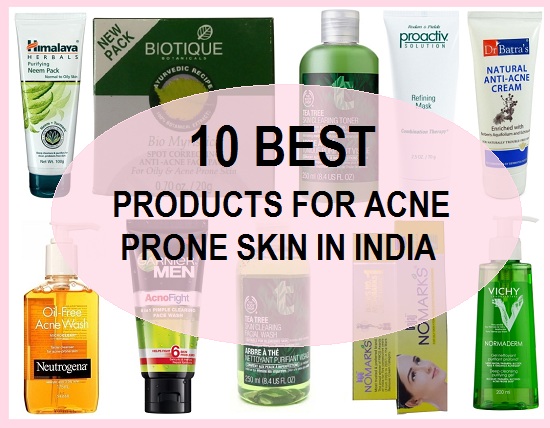 Skin care Products for Acne Prone Skin.  Acne can be quite irritating and embarrassing for youngsters and adults who face them. Acne can be due to hormonal changes, hygiene or using the wrong skin care products.It becomes very important that you use the right skin care products designed for oily skin and the acne prone skin. Here, we have compiled a list of various skin care products that help to combat the acne infection. These pimple and acne treating products can be in the form of gel, creams, face packs, face wash, face scrubs etc which are in the Indian market. Using the correct product will definitely make a change in the skin and skin become acne free. 
10 Best Skin Care Products for Acne Prone Skin and Oily Skin
Here are the products which will help you fight the acne and pimples on the skin. The oily skin is prone to pimples hence these suitable product will do wonders. 
1. Himalaya Purifying Neem Face Pack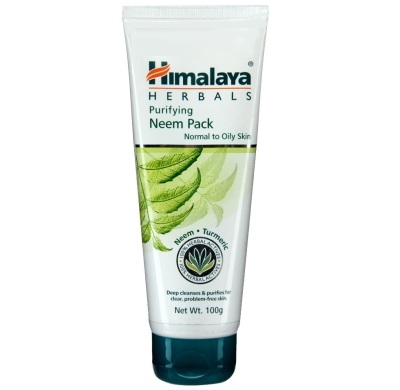 This is one of the best product that is recommended to the people who have got acne prone skin. The neem based face pack is ideal to give the skin healing from acne and pimples. Neem is anti bacterial therefore, this also helps to treat acne as well. Do check these neem packs for pimples and acne
Price: 50 g tube pack of this neem face pack is for 70 rupees.

2. Biotique Bio Myristica Spot Correcting Anti-Acne Face Pack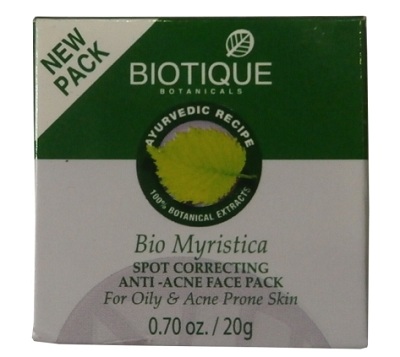 Biotique Anti acne face pack that helps to treat and heal the acne. This has turmeric, chandan which is sandalwood and other herbal ingredients. This face pack will cure the pimples and acne. This also treats the acne spots and marks. It is a good facial pack for oily skin.
Price: This anti acne face pack is for 197 rupees.
3. Neutrogena Oil Free Acne Face Wash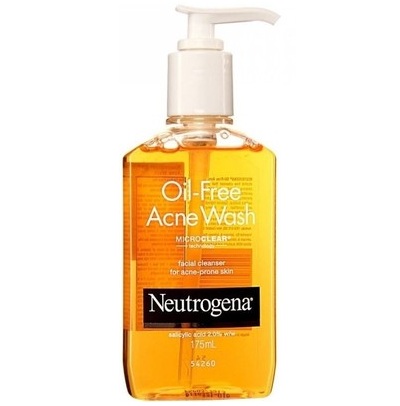 A good cleanser is a must have for oily skin. Neutrogena's oil free face wash is able to give the skin a clean and fresh looking skin. This oil free face wash is appropriate to be used by the pimple prone skin and it also deep cleanses the pores. The gel based face wash doesn't give the skin a dry feel but removes the oil gently from the face.
Price: It is for 175 rupees for a small pack.
4. Garnier Acno Fight 6 in1 Pimple Clearing Face Wash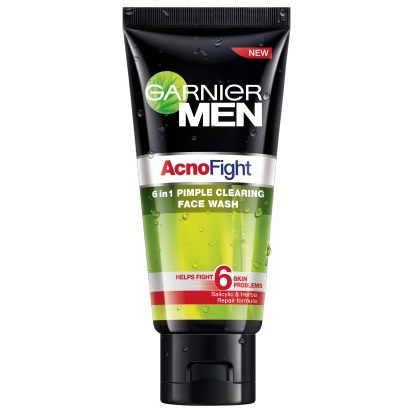 Garnier Acno fight face wash is wonderful to get rid of painful dry pimples. This also lightens the pimple marks and also gives skin a moisturized feel. A good facial cleanser will win the half the battle for acne prone skin in preventing the acne.
Price: This face wash is for 145 rupees for 100 g pack. A small pack of 50 g is also available to try.
Also See: Best Gold based skin care products in India

5. The Body Shop Tea Tree Skin Clearing Face Wash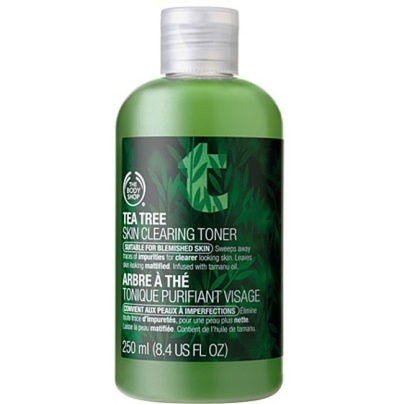 The body Shop has this entire range of tea tree products like face wash, face scrubs etc. This tea tree face wash is one of the best products for acne and pimple prone skin. This removes the excessive sebum and oils from the skin with over drying the skin.
Price: This tea tree based face wash costs 595 rupees for 250 ml.
6. Dr. Batra's Natural Anti-Acne Cream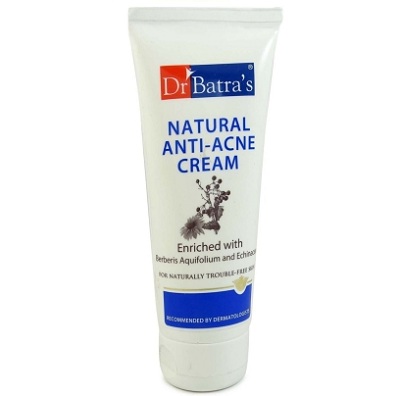 Dr. Batra  is a popular brand in India. Dr. Batra's anti-acne cream is enriched with Oregon grape root and olive leaf extracts. This has the proven efficiency to heal and cure the pimples and its infection. This deeply penetrates the skin layer and improves the skin tone. An effect pimple cream is suitable for pimple prone skin.
Price: This cream is for 220 rupees for 100g pack.
7. Nomarks Aloe & Lemon Cream
This Bajaj Nomarks Cream is great for acne prone skin. It formulated for the oily skin and skin that is prone to acne and pimples. This has emblica, aloe vera & lemon extracts. Therefore,a  skin care cream like this will help  to keep the pimples in check and improvises the skin texture.
Price: This is for 99 rupees for 25g pack.
Also See: Best Anti pigmentation products in India

8. The Body Shop Tea Tree Skin Clearing Toner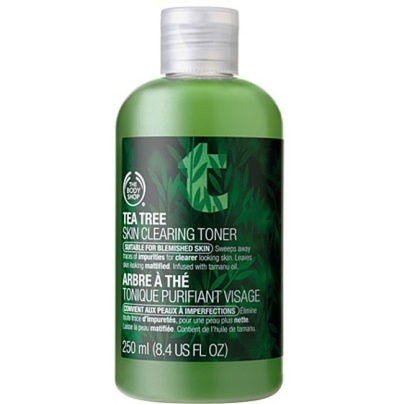 The Body Shop tea tree skin clearing toner is a great product to keep the skin acne free and glowing. Tea tree is anti bacterial and anti septic which takes off the impurities. This is why a lot of skin care brands that makes pimple control products will sue tea tree extensively. Tea tree is wonderful for acne prone oily skin.
Price: This is for 755 rupees for 250 ml in India. Also See: Best Tan removal products in India

9. Proactiv Refining Mask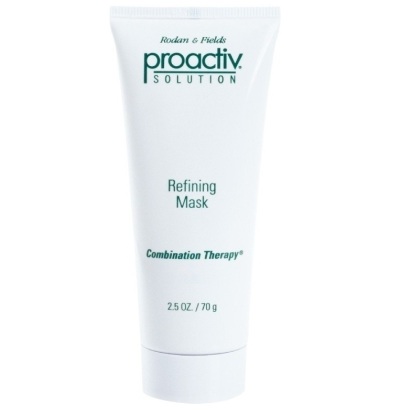 This refining mask corrects the skin blemishes and treats the pimples. This visibly reduces the pimple size and also diminishes the redness of pimples. A clarifying and pore refining pack will help to detoxify the skin and will help clear acne. When you have combination skin or skin which is prone to pimples and breakouts, then a mask like this becomes must have.
Price: This is for 325 rupees in India.

10. Vichy Normaderm Deep Cleansing Purifying Gel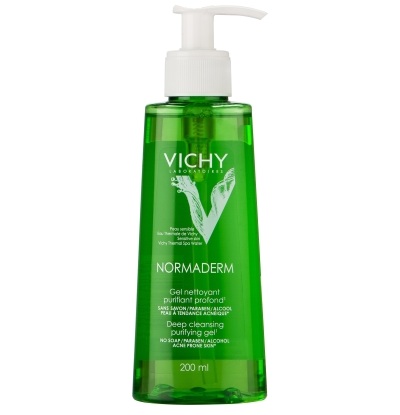 Vichy's purifying gel is also the best product for acne prone skin. It targets dirt, sebum and oily residue that gets accumulated on the skin. This is formulated with ingredients like salicylic acid and totarol that fights against the acne causing bacteria and gives a clear shine free look.
Price: This is for 990 rupees for 200 ml.
So, these were the best skin care products for acne prone skin and oily skin in India. It seems pimples and acne and your major problem so, do check out these posts too.
10 Best Facial Kits for Acne Prone Skin in India
15 Best Face Wash for Oily Acne Prone skin in India
How to Treat Pimples and Acne on Face
How to use Turmeric for Pimples and Acne 
How to Use Tea Tree Oil for Pimples, Acne, Scars, Marks
10 Best Soaps for oily Acne Prone Skin in India
Guys, you can also read our new blog for men at Mens Beauty Health for best face wash for men with acne prone skin