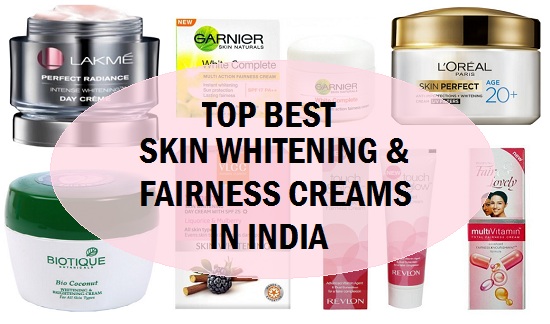 With sun tanning, dirt, dust and pollution we tend to lose our natural complexion. Mostly youngster will get darkened skin due to sun exposure and acne pimple marks. Then there are some of us who would like to improvise the skin color. I always say that skin whitening home remedies are safer than the store bought products. But that is also true that we cannot roam around during the day applying some home recipe. Right? This is why we go for skin creams that protects and lightens the skin through put the day. I have compiled a list of top skin whitening and fairness creams that are available in the Indian market easily. Some of them are for oily skin, dry skin while some can be for all skin types. Hopefully, you will find the right skin lightening cream for your skin type out of these choices. So, let' see:
Best Skin Whitening Creams and Fairness Creams in India
1. Garnier Natural White Complete Multi Action fairness Cream with SPF 17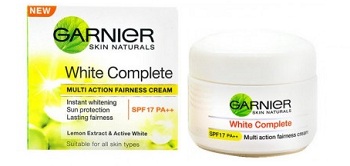 This white complete skin cream consists the revolutionary molecule that is one of the best agents for skin whitening which has the power of 10 times Vitamin C. Vitamin C is a known skin lightening agent. It protects the skin from UVA/UVB rays and also improves the skin color to get fair skin in just 2 weeks, as per the claims. This garnier fairness cream costs rupees 80 for 18 g, small pack.
2. Lakme perfect radiance intense whitening Day Crème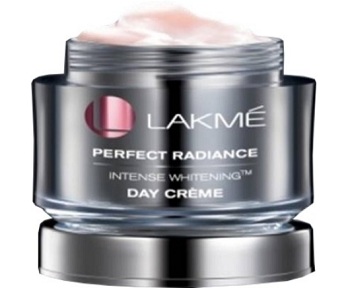 This Lakme skin whitening cream comes in a pretty grayish jar packaging. It is for 299 rupees for 50 g. This is formulated for all skin types and for men and women. This day cream is enriched with Vitamin B3 which nourishes the skin and also makes it luminescent and radiant. This cream also smoothens the skin texture with its botanical ingredients.
3. L'Oreal Paris Skin Perfect Anti-imperfections and Whitening Cream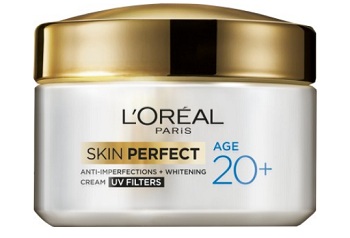 This is from the newly launched skin care range from L'Oreal where they have made skin creams as per the age. This skin whitening cream is formulated with Vitamin B3, vitamin E and C, thus it not only give the lightening of skin but also give anti aging benefits. I have used this and it is for all skin types but may not be very moisturizing for the skin type that is dry. This cream's cost is 99 Rupees for 20 ml.
4. Biotique Bio Coconut Whitening & Brightening Cream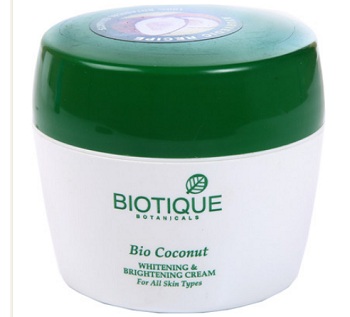 Biotique is a herbal skin and hair care brand. This skin whitening cream has extra virgin coconut oil and other botanical extracts. This is good for normal to dry skin for brightening and hydration but I will not recommend this to the oily combination skin types as it can be slightly comedogenic that means it can block the pores. This cream costs rupees 199 for 50 g.
10 Night Creams with Skin Whitening Benefits
5. Fair & Lovely Multivitamin fairness cream with SPF 15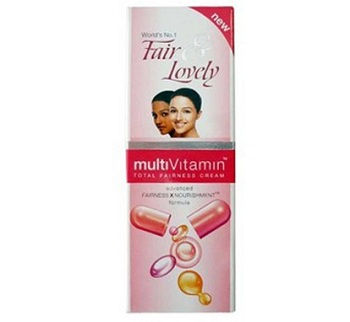 Fair & Lovely is by far the most popular skin cream in India and I hope you will agree with me. This new version has a pump for easy usage and SPF 15 with multivitamins. I used this and it was good for everyday use. Just a tip for oily to combination skinned boys and girl, if you truly want fairness then other than using these whitening creams, you should also exfoliate the skin 2 times in a week. It will really make a positive difference. This cream is priced at 99 rupees for 50 g.
6. VLCC Snigdha Fairness cream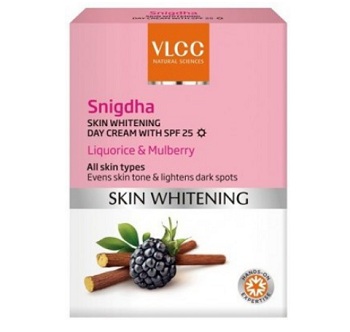 This fairness cream from VLCC claims to give an even toned skin for a nice smooth face and also lightens the pigmentation on the skin. This is enriched with the Wild Turmeric, lemon peel, Mulberry and liquorice. Liquorice helps lighten the skin while turmeric and lemon peel improves the texture and fades marks. Mulberry reduces the melanin formation in the skin. This skin whitening cream has SPF 25 but it is a bit costly as it is for 400 rupees for 50 ml. It may not be a good choice for oily skin though. You can Read about good fairness cream in India for oily skin here.
7. Revlon Touch & Glow Advanced fairness Cream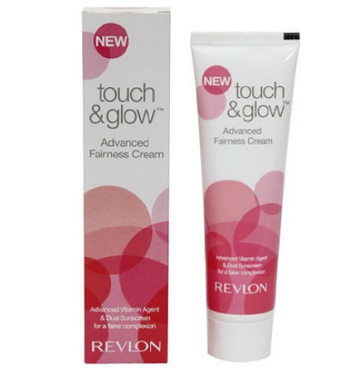 This cream is for 240 rupees for 75 g and comes in an easy to use pink and white tube. This cream has sunscreen thus can be used during the day time and also has vitamins and honey which induces the skin lightening and anti aging.
8. Himalaya Herbals Fairness cream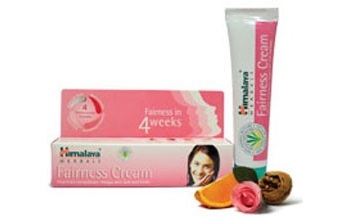 This skin fairness cream for Himalayas herbals has the natural extracts of ingredients like aloe vera, walnut, orange, rose etc which does multi functions for the skin. It even tones the skin, helps reduce the darkness and patchiness without making the skin greasy or oily. This does not have any bleaching agent hence gives a natural fairness to the skin. You can buy this cream for 80 rupees
9. Lotus Herbals Whiteglow Skin Whitening and Brightening gel Cream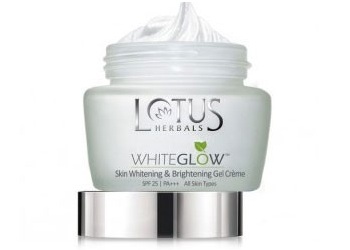 Lotus herbals gel crème is ideal for oily skin lightening as it has a gel like creamy formula it is light weight and doesn't block the pores or make the oily to combination skin greasy. It gets absorbed really quick for a glow and brightness. This cream is for 99 rupees for the smallest size. The SPF 25 also makes it a decent day cream.
10. Olay Natural White Instant glowing fairness Serum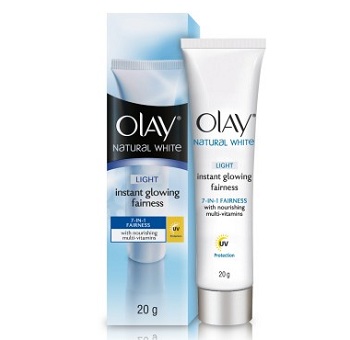 This is the latest launch from Olay and it is a light in weight skin serum which helps to lighten the skin complexion. Ts easy to absorb and non greasy texture is good for the oily combination skin though dry skinned ones can also try it. This cream is for 89 rupees for small 20 g tube.
11. Pond's Flawless White Visible Skin lightening cream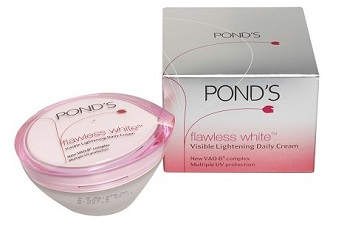 Amongst so many version of spot lightening and skin whitening creams from Pond's this one is slightly expensive and has a light texture that is why good for summers for all skin types. This contains Vitamin B3 complex and costs rupees 549 for 50 g.