Soap for Oily skin, Acne Prone skin in India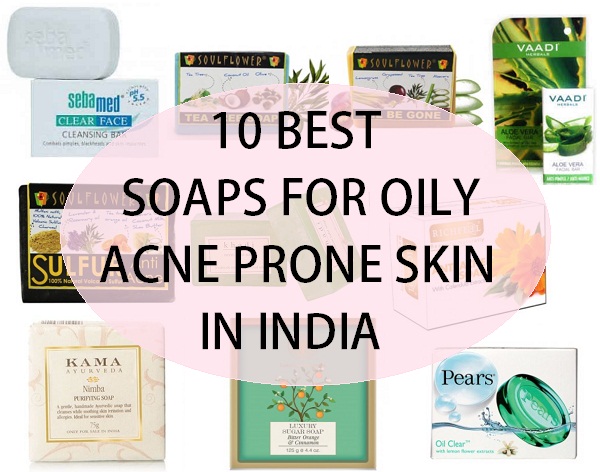 When we have oily skin, it demands proper cleansing and care. Right? Oily skin, if not taken care can have skin problems. We all know that skin problems like acne and comedones can become common when the skin pores get blocked. There are several tips for oily skin that we come across which are helpful also. But the first and foremost step is to cleanse the skin. When the cleansing is not done adequately then there is no use weather you use skin creams or not. So, here are best soaps for cleansing the oily skin. These oily skin cleansing soaps have natural ingredients that will help to control the oils. These soaps for oily skinned people will also keep the skin clear by controlling the acne and keeping the pores clean. These beauty soaps are herbal in nature and are also ideal soaps for acne prone skin with pimples. Read: Men's face wash for oily and acne prone skin
Top Best Soap for Oily skin, Acne Prone skin in India
Soulflower Tea tree Soap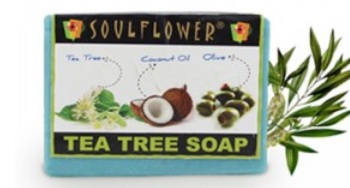 This is an organic soap to control the excessive oils and sebum. This soap is rich in the tea tree extracts. Tea tree extracts are beneficial when we have oily skin prone to pimples and cane. Tea tree will open the blocked pores and hence the skin stays clearer. Tea tree oil also regarded as a very good anti septic. This heals the acne infection and skin infections due to bacteria and fungi. This medicinal beauty soap will clam the redness and rashes and gives a refreshing feel to the oily skin. Along with the tea tree this Soulflower herbal soap also has vitamin E that keeps the skin hydrated else at time the oily skin may get dry with the tea tree effects.
Sebamed Face cleansing soap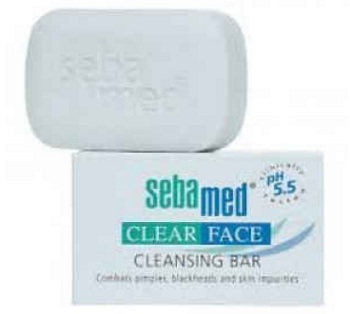 This face cleansing soap is very mild in nature and treats the acne prone skin thoroughly. This is one of the best dermatologically recommended and tested soap. This Sebamed soap is ideal for oily skin and combination skin. This removes the blackheads and excessive sebum that can cause more acne if not cleansed well. This beauty bar for oily face is also rich in vitamins, lecithins and amino acids. These will maintain a healthy pH balance so that the skin does not get dry. See: Soaps for skin whitening

Soulflower Anti Acne Sulphur Soap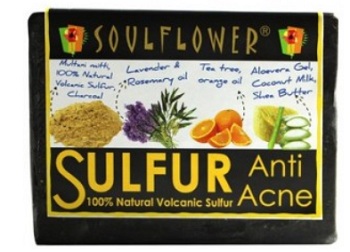 Another suitable herbal beauty soap for oily skin is by Soulflower. This Soulflower sulphur anti acne soap is great for acne prone skin. Sulphur in this will make the skin to peel gently. This process will help to heal the acne and pimples. The pimples dry out and skin gets healed. This also reduces the inflammation. Sulfur in this anti acne soap will also decrease the whiteheads and blackheads.  This will further control the sebum and oiliness. This soap has lavender, sulphur, rosemary, orange oil, multani mitti, coconut milk etc. All these herbal ingredients are good for skin that is clear of pimples.
Pears Oil Clear Soap with Lemon Extracts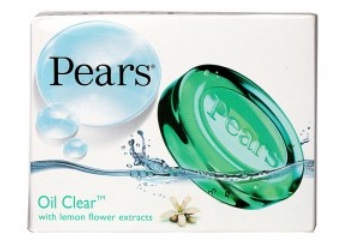 If your skin is oily and you need a very gentle oil control soap then Pears oil clear soap with lemon extracts is suitable. This is ideal for oily skin that is sensitive as well. The gentle formula is good for sensitive oil or combination skin. This soap possesses the astringent properties of lemon extracts that makes the skin look matte and clear.
Vaadi Herbals Aloe vera facial bar with tea tree extracts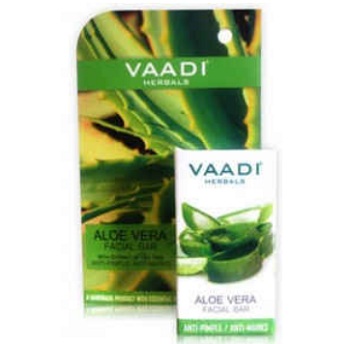 Vaadi herbals makes these facial bars that is rich in the tea tree extracts. As we have said earlier these tea tree extract soap is good for people with oily skin. Even for men these soaps can be tried. This is also laced with other natural organic ingredients like aloe vera, papaya, honey and apple extracts. This maintains a healthy moisture level for the oily skin and yet gives a matte look. This facial soap will cure the blemishes and acne on the face.
Richfeel Calendula Acne Soap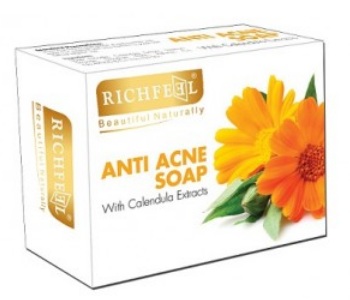 Calendula is also a suitable natural product which can cure and heal the acne. This is a cooling soap as well. This is acne healing soap that has anti septic formula which clears the bacterial infection. This bacterial infection causes the pimples to arise. Calendula also reduces the skin inflammation and redness.
Forest Essentials Luxury Sugar Soap Bitter Orange & Cinnamon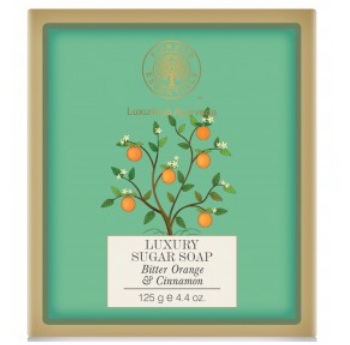 Bitter orange is good for treating the pimples and skin infection. While the cinnamon is a well known antiseptic and anti blemish natural ingredient that is used in home remedies as well. Cinnamon is widely used in skin creams which are formulated for the acne and marks. This Forest Essential soap for oily skin is natural and free from harmful chemicals.
Kama Ayurveda Nimba Purifying Soap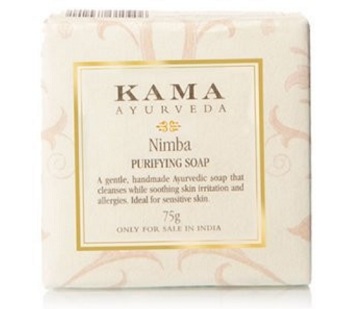 Kama Ayurveda is a brand that makes organic and herbal skin acre and hair acre products. This Kama Ayurveda Nima Purifying soap too is very natural. This is formulated for the skin that has pimples and is also sensitive. This pure vegetable handmade soap is for skin that is hard to tackle. This is good to include in the oily skin care routine. It's a soap free cleanser so, if you like to use a cleanser which is free from sulphates then try this.
Soulflower Oil Be Gone Soap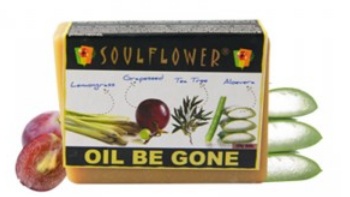 This is the third soap from Soulflower that we are including in this list. This because Soulflower soaps are very natural, herbal and different formulations. This is a soap which is formulated for oily skin only. This is rich in grapefruit, grape seed, lemon grass extracts. These ingredients give this soap anti septic and astringent properties. This soap will tone the skin and also control the too much sebum production. This removes the greasiness and the oily feeling that we get. This promotes the skin healing and frees the debris off the clogged pores. When the pores are clear the skin stays clear. This soap has calamine powder too which calms the irritated oily skin. This will be good for young adults and teenagers.
Khadi Neem Tulsi Special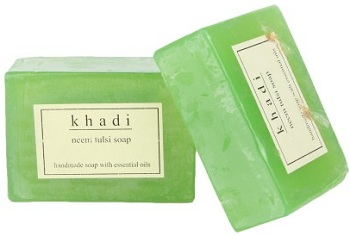 Neem and Tulsi are natural antibacterial and anti septic properties. Therefore, if your ski is oily with pimple problems then try this soap. This is glycerin based and has neem and Tulsi extracts. This can be used for face and body as well. This is good for kids in summers who get skin problems like rashes, boils, prickly heat etc.