ENVY 1000 Crystal Dazzle Perfume Body Spray: Hi everyone!! Summers have come and deodorants and body sprays would be your best friend. Smelling good is  a part of grooming which everyone should pay attention to. I will review these ENVY 1000 Crystal Dazzle Perfume Body Spray in this post. I got these 3 weeks ago and have been using them so, let see friends how this body spray is.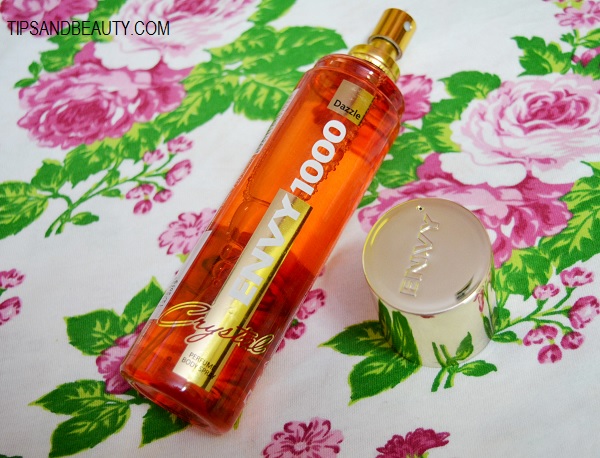 Price: 199 rupees for 135 ml bottle
Brand claims: ENVY 1000 Crystal Dazzle Perfume Body Spray is from the brand ENVY 1000 from Vanessa care.  This is for those young Divas who loves attention. This fragrance is equipped with the notes of orange, jasmine and rose honey which sets a perfect attractive fragrance for you.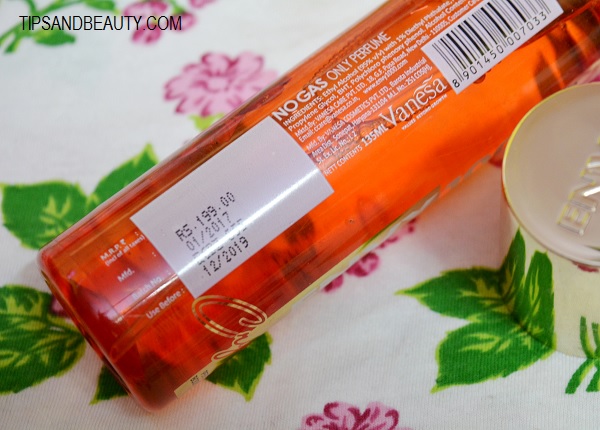 Experience with ENVY 1000 Crystal Dazzle Perfume Body Spray
This body spray comes in a transparent spray can which is made up of plastic. I like the transparent body of this body spray so that I can actually see how much of the spray is left. It is a body spray and not the gas filled spray so when you use this you will get only the fragrance and no gas. But honestly, I will use the deo first then use this body spray.
This spray is a nice soft fragrance that comes as very strong at first but settles down later and is good for the summers.  This will open with the orange notes while the heart notes are rich in the jasmine. The base notes are loaded with patchouli which is very evident in this spray and of rose honey accord. So, all of this makes it a very nice fruity floral smell that is good for daily wear.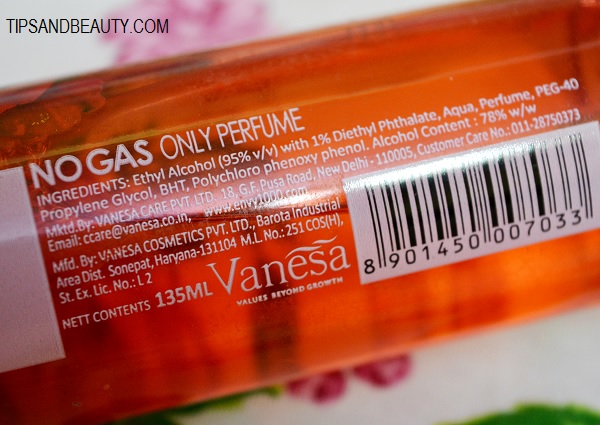 I sprayed this in the morning and it stayed for 4 hours on me and the next day this was for around 5 hours. So, the staying span is not very impressive, I would say bit like if you are in office etc, you can always reuse if you wish.
I like the rose fragrance that comes as a base notes but dominates the overall fragrance when this settles down.  This bottle of 135 ml is for 199 rupees, so I  would say this is of those affordable body sprays that you can try. Moreover, the spray will last for around 7-8 weeks even if you spray this multiple times.
Pros of ENVY 1000 Crystal Dazzle Perfume Body Spray
Very affordable and inexpensive product
The pump works well and squirts good amount of liquid
The smell is god and very  pleasant when it settles down
This is non irritating to the skin
Nice floral rosey spicy scent which is good for women
The liquid perfume lasts for 5 hours when sprayed on the body and on the clothes. It may not be impressive but decent I would say.
It can be taken on trips etc to use it again when needed.
Cons of ENVY 1000 Crystal Dazzle Perfume Body Spray
Can be a bit strong at first but it settles down
Rating: 4 out of 5
So, I liked this and would recommend to you as well if you liked the scent of this spray since the fragrances are a personal choice what I like may not be liked by everyone.
By the way girls, this is also available online on the stores like Flipkart, Amazon, Snapdeal and Jabong.