How to get rid of chin pimple faster using home remedies:
Who wishes to have scars and red acne marks on the skin that diminish your overall beauty? Yes! We all want to get rid to that acne prone skin. You wear cakey makeup to cover big pimples on a party or date night. It is very embarrassing to walk around the streets with that swollen red face all the time. Girls hate bad skin days and inability to recover from it. Chin pimple is one of those unavoidable skin trouble that every person with oily skin often faces in their lifetime. That zits are so noticeable that you feel awkward before stepping out to the college, school or any workplace. But now you need to worry about all such moments, just follow my today's guide and easy treat acne from chin and jawline.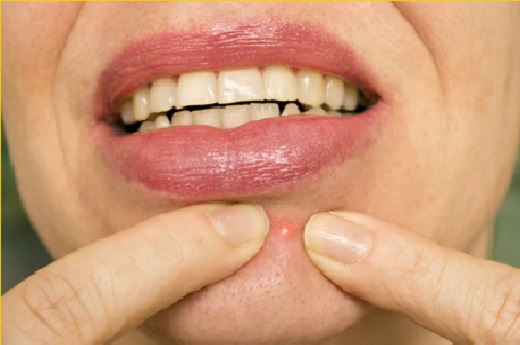 Tips to prevent chin acne:
Wash your face and chin area properly twice in a day using a gel based cleanser.
Follow a regular skin care routine of scrubbing, toning and moisturizing after completing the first step.
Do not touch the zits by fingers, it may lead to more bacterial production.
Wipe the chin area using a wet tissue after every 4 hours in the day.
You can also use rose water to clean your face and decrease zits effectively.
Avoid eating oily sand junk food, it may result in more acne and oil to the skin.
Change your lifestyle by adding fresh juice and fruit diet in your daily meal routine.
Treat fungi and other scalp infections like dandruff it may increase the bacteria spreads onto the skin.
Skip using chemical based products like skin serum, sprays, and oily creams.
Choose products according to your skin type. See best patanjali products for acne and pimples

Prefer herbal based or natural products for cleansing and beauty.
Do not press the pimples it may give you more pain and sometimes results in swollen skin.
Tension, anxiety and depression are the major cause of hormonal disbalance which creates skin issues like these.
Easy homemade remedies to get rid of chin pimples
Neem leaves for chin pimple
Neem leaves also works excellently on the pimples on the chin. You can use this while going to bed and then see the magic of anti bacterial neem in eliminating your chin pimples and acne overnight. you can also use garlic for pimple and acne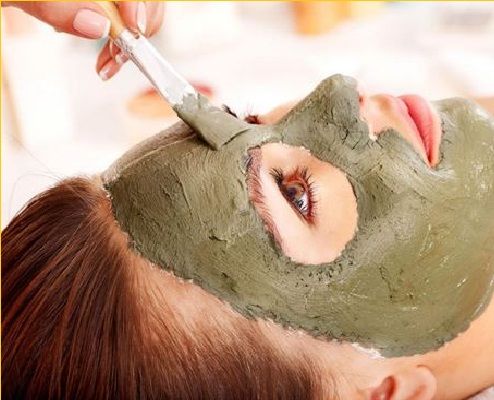 Recipe:
Take 5-6 neem leaves and make them into a paste by simple crushing them along with some water.
Then apply the paste over the pimples on chin, cheeks or anywhere on the body in general as well.
You need to leave this overnight or at least for 2 hours. Like while you are at home, just apply the paste and leave it. Do your work and then after 1-2 hours wash it.
Lemon juice and turmeric:
The anti-septic and anti-bacterial formula of turmeric control acne production and remove zits easily. It heals dry and patchy skin and give a radiant glow to the face. Moreover the chin pimple on your face will also be cured. Lemon is rich in vitamin-C and critic acid that reduce pimple and its marks. Also see: Lemon Juice for acne, pimples, scars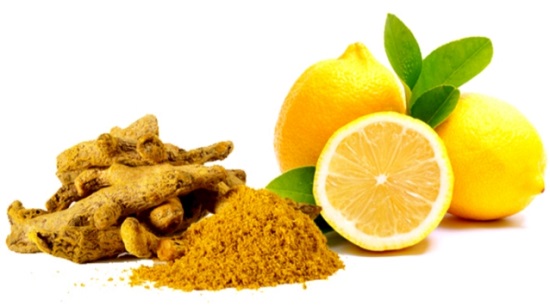 How to make it?
Take 1 fresh lemon. Squeeze it and separate its juice in a small bowl.
Now add a pinch of turmeric and half spoon of water in the bowl.
Mix all the ingredients well. Your recipe to clean the chin pimple is ready!

Take a cotton ball and dip it in the pack, now apply it onto the chin area.
Rinse it off with cold water after 20 minutes.
Honey and gram flour to cure chin pimples and acne

This face pack is suitable for all skin types, but especially for oily skinny people. Gram flour is a best Exfoliator, it removes dead cells and clean all the dust and pollution away. Honey consist anti-septic property which is helpful in treating acne and retain moisture to the skin.
How to make it?
Take 2 spoons of gram flour and add half spoon of honey in it.
Also add an adequate amount of rose water to form a thick paste
 Mix it well and now apply this pack onto the chin area
Wash it after 20 minutes with lukewarm water.
Aloe vera gel:
A perfect remedy to remove acne from chin or jawline area. Aloe vera gel contain essential minerals, fiber, vitamins and fatty tissues that fight against acne bacteria and stop its recurrence in very less time. Hence, this is great when we use aloe vera for acne, pimples and scars.

How to make it?
Take some aloe vera gel in a bowl, use a cotton ball and apply it onto the zits.
Rinse it off after 25 minutes, this will definitely fight the chin pimple faster.

Just by doing these simple remedies friends, you will be able to get rid of the cane on the chin area faster. The neem, honey, aloe vera are natural ingredients that will not cause any side effects to your skin but gives tremendous helpful results.
By Ratna Balani