Home Remedies to Get rid of Unwanted Facial Hair and Body Hair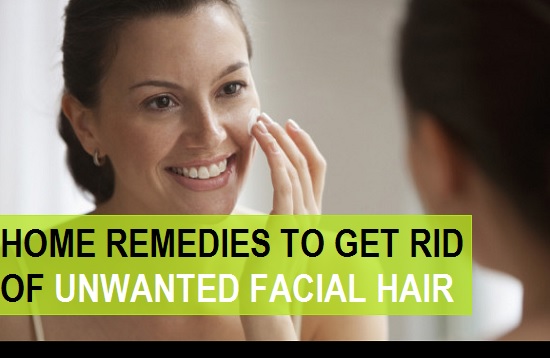 We all have facial hair on forehead, cheeks and chin and upper lips but that depends from individual to individual. For some the facial hairs can be just normal while some they are dark and thick. For men, these facial hair look okay but for women these facial hair makes the skin look darker and patchy. Dark facial hair will make the skin complexion appear slightly darker. We have noticed that women would like to get rid of the upper lip hair the most as they look prominent and like a faint mustache.
This is why most of us will bleach the unwanted facial hair. Many girls will go for waxing, bleaching or even threading to remove the upper lip hair completely. Bleaching is used to hide the unwanted hair on the face. Many women would use hair removal creams or the epilators as well to get rid of the unwanted facial and body hair. So, what exactly can we do to get rid of the facial hair. Here we at TipsandBeauty will share the best natural remedies for the facial hair removal.
Home Remedies to get rid of Unwanted Facial Hair
Besan or gram flour for unwanted hair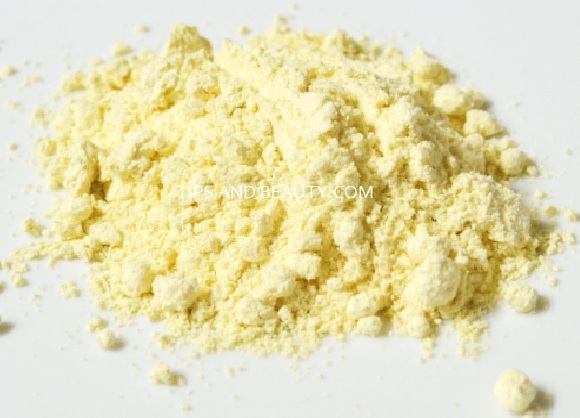 This remedy for hair removal is very beneficial and easy though it may take around 2 month to give some significant results in getting rid of the unwanted facial hair naturally.
Recipe:
Take around 2 teaspoonful of besan and mix that with 2 pinches of turmeric powder.

Make paste using some milk. You should add milk in the quantity that the paste becomes a bit sticky but not too runny in consistency.

Take this paste and then apply on the face like on the cheeks, lower lip, upper lip and forehead.

Keep this besan and turmeric paste on the face for around 30 minutes, then wet your hands with some water and then scrub this dried paste off the face.

This paste will be dry and hence when you scrub this, it makes the hair strands lighter and thinner.
Turmeric for facial hair removal
Turmeric is also yet another great ingredient which is herbal and best in removing the unwanted facial hair from cheeks, upper lips, forehead, chin etc. Additionally, turmeric powder also makes the skin tone lighter and brighter. You may have seen, bride uses the turmeric and besan ubtan before their wedding to look glowing and radiant. Apply turmeric mixed with milk and leave on the face then wash after 30 minutes.

Masoor dal Home Remedy to remove unwanted facial hair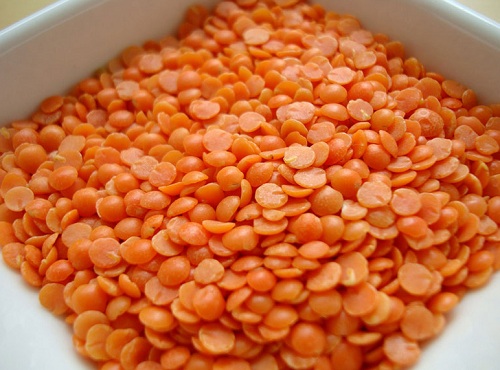 Masoor dal is the orange lentil that we use to prepare several dishes in India. So, this masoor dal is also one of the best dal to use in the beauty treatments since they are also used as protein packs. Now to use masoor dal in getting rid of the unwanted hairs on the face. You need to grind the masoor dal first so that you get granular powder. You should not make the powder too granular but more like that coarse besan.. If the masoor dal powder is too granular then this can scratch the skin. Once you have made the powder, then keep this in the air tight container, so that you need not to prepare the powder repeatedly.
Recipe:
To start with this masoor dal recipe to eliminate the unwanted body and facial hair, take around 2 teaspoonful of masoor dal powder.

Then, add 2 pinches of turmeric powder and some milk to make a paste.

Make sure that the paste is of medium consistency. Now, apply this paste all over the face and let it dry.

Once this gets dry, Just like we have done with the besan home remedy to remove the unwanted facial hair, you have to wet the hair and the scrub the pack off the face.

Then wash the face with clear water afterwards.

Do this 2-3 times in a  week.
Some more Home Remedies to Remove Unwanted Facial Hair
Rice powder for Unwanted Facial Hair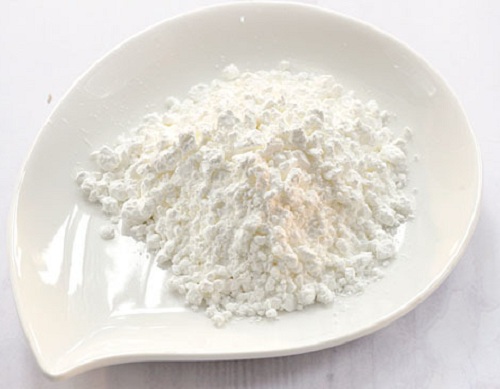 Rice powder or chawal ka atta in hindi as we say is also a good method to remove the small unwanted hairs on the face. This is also used for babies too in various parts of India.Therefore, rice remedy is ideal for face and body hair removal

Recipe:
You will need to take 2 teaspoonful of rice powder then add ½ teaspoonful of gram flour powder.

Mix them and try to make a uniform paste with some milk.

We use milk in most of the remedies to get rid of the extra hairs on the face because milk is a good medium to make face masks, packs, scrubs, ubtan etc.

So, make paste and apply evenly on your face. Let this paste get dry, then scrub this off the face like we have told you in the remedies above to lighten the facial unwanted hairs.
Sugar scrub for Unwanted Facial Hair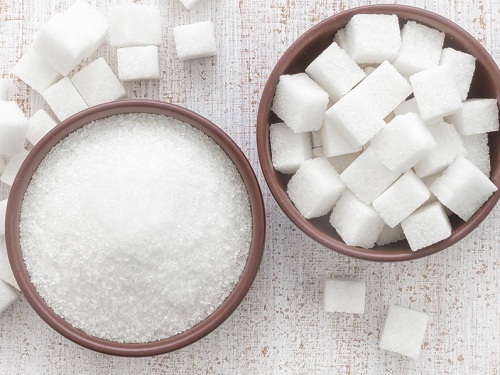 Sugar is rich in glycolic acid which also works excellently like chemical peel for this skin. therefore sugar will not only provide you dull skin with some life but also greatly helps in getting rid of the excessive unwanted hairs on the cheeks, chin, foreheads, hands, legs etc. You will need just two things: Sugar and lemon.
Recipe:
Take around 2 teaspoonful of sugar and mix with some lemon juice.

You will notice that once some sugar melts the paste become uniform.

Evenly coat your face with this sugar scrub. Make sure that you are doing this while taking shower as this can drip on the clothes.

Gently scrub your face with this sugar scrub and then keep massaging.

Massage the face and scrub for around 5 minutes.

Then let the mixture be on the face for around 10 minutes.


Then you may go ahead and wash the face with clear water.

Do this 3 times in a week for oily skin and 2 times for dry skin.

This can be used on the body as well to thin out the unwanted body hair too.
Egg and corn flour
If you do not have hesitations on applying the eggs then this remedy is also beneficial. Take an egg white in a bowl and add some corn flour. You should check that the paste should be medium so add the corn flour accordingly in your egg white. Take some on the finger tips and apply on the face. Keep this gets dry then gently peel this off. Do this 2 times in a week for good visible results in your unwanted facial hair removal naturally.
Honey based Remedies to Remove Unwanted Facial Hair
Oatmeal and honey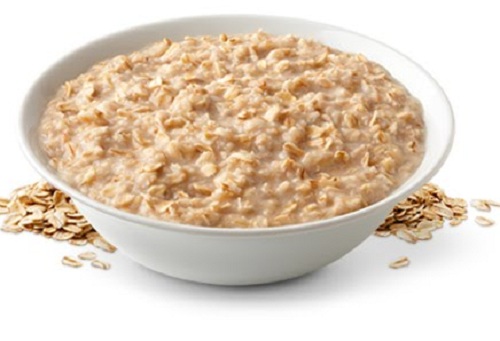 1Oatmeal is a very good product to be used for face mask and packs. Oatmeal is a whole grain which gently exfoliates the dead and dull skin. Moreover, oatmeal can also make your facial hair get lighter and thinner over the time. Make paste of some honey with oatmeal. When the oatmeal gets off in the honey. Mix them thoroughly and use on the face.
Honey and rice powder for hair thinning
Mix 2-3 teaspoonful of rice powder with some honey. The quantity of honey should be such that the paste becomes thin but not runny. Apply this paste on the face and on the body like hands. Legs, etc. Allow this to get dry properly the scrub this using your wet hands. Scrubbing becomes very easy and effective, when you wet your hands..
Yellow lentil powder and milk for hair removal
Yellow lentil which we also call as Peeli dal in Northern Indian is also one of the best cure of dealing with the unwanted facial hair. So, just take some yellow lentil powder and mix with some milk and little bit of honey. Then apply and allow it to get dry. Then scrub off. This entire procedure with yellow dal in removal of unwanted facial hair is exactly same as that of the masoor dal remedy that we shared above.