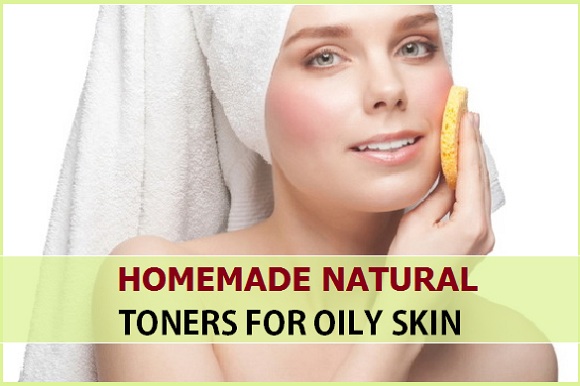 Natural Toners for oily skin.Toners are not just an added beauty ritual but they actually crucial in toning the skin, maintaining the pH balance, to combat the excess oiliness and dryness and to also prepare the skin for the next step of the skin care. Oily skin too requires toning. Do you know that you can prepare homemade natural toners for the oil skin which does wonder for the skin and also they are natural and inexpensive? You just need to devote some extra minutes and they will favor you with great skin. So, here are homemade toners for oily skin.
Cucumber Juice as natural skin toner
Cucumber juice is natural toner for oily skin which tones the skin and improvises the skin texture. Take off the outer skin of the cucumber and put it in the blender. Extract the juice and add 3-4 drops of lemon juice. Put this cucumber juice infused with lemon juice drops in a small bottle and store that in the refrigerator. Use this oily skin toner after cleansing the face.
Green tea Toner for anti aging
Green tea is full on antioxidants which make green tea as one of the best antioxidants which help keep skin younger by eliminating the free radicals from the skin which actually causes the skin aging other than that it also maintains the skin's pH balance and keeps skin glowing. Take a cup of water. Boil it and put a green tea bag in it. After 10 minutes when the boiled water gets infused with the green tea extracts. Take out the bag and fill this in a small bottle and store in refrigerator. Take a cotton pad and apply some on the face.
Rose water and cucumber juice
Rose water and cucumber juice also makes a good toner for oily skin. To prepare this natural homemade toner you will need a rose flower and a cucumber. Boil some water in a pan and add the rose petals in it. Let it boil and when the rose petals get soft. Let it cool down so keep that aside and put a cucumber in the blender and take out the juice. Now mix the cucumber juice and the rose water and store in a small bottle. It can be used as a facial toner after the face cleansing for morning and evening. [Rose water beauty uses]
Rice water toner for fairness
Rice water also makes a good toner for oily skin that needs fairness. It should be tried at night though it leave a slight white cast. You will need some rice for this. Wash the rice once to take the impurities. Then put some more water and gently mash the rice with hands till the water turns milky. This milky water is the toner that we need. Put this in a bottle and store in refrigerator. Use at night on the face. It makes the skin fairer and improves the skin texture.