Choose perfect red lipstick for your skin tone
Red is a color of love and most of the girls look glamorous by wearing a red lipstick. But is that any shade will work for you? Like a mid tone red will suit everyone, is it really like that? That may not be the case, as choosing a perfect red lipstick is based on the skin tone and complexion. When a red lipstick is worn which goes well with the skin complexion, the results are breathtaking. We get to see loads of different shades in red, like pinkish red, orange based red, corally red, cherry red, maroonish red, wine red etc. So, at Tips and Beauty, we will share some tips to help to choose perfect red lipstick for your fair, medium or dusky complexion.
Finding the Right shade of red
1. Red lipstick for fair Complexion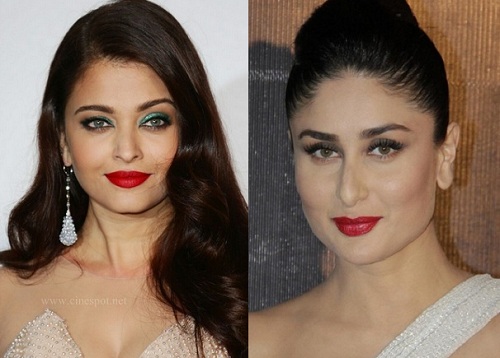 Fair complexion can carry most of the shades even the pale colors which can wash out the medium to duskier skin tone at the same time some shades can look too bright on fair skinned women. Women with fair skin can try blue based red, pinkish reds, cherry reds and even the cranberry reds. Fair skinned one with yellow undertones may pick up red with orange or pink based which complements the skin color beautifully. Here are some recommendations for red lipstick for fair skin:

MAC'Russian Red

MAC Ruby woo

Revlon super lustrous fire & Ice

Maybelline Bold MAT 5

L'Oreal Paris Moist Matte lipstick in Raspberry syrup
2. Perfect Red lipstick for Medium Skin tone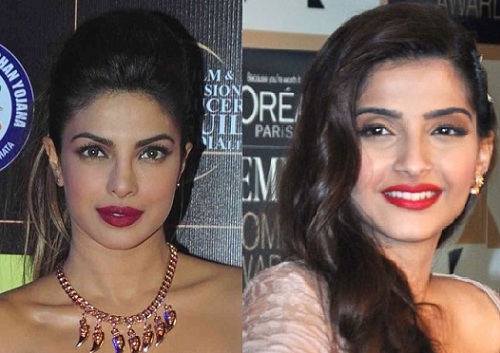 Corally reds or orange based red, brick red color looks the best on the medium to wheatish skin tones. Such colors look great on medium complexion without looking too bright or loud. Even pink based reds can also be tried as they too compliment the medium skin tone. Some recommendations:
MAC Chilli

L'Oreal Paris Collection Star Pure Brick and Pure Rouge

L'Oreal Paris Moist matte lipstick in Flaming kiss

Revlon matte lipstick Really red
3. Red Lipstick for dark skin complexion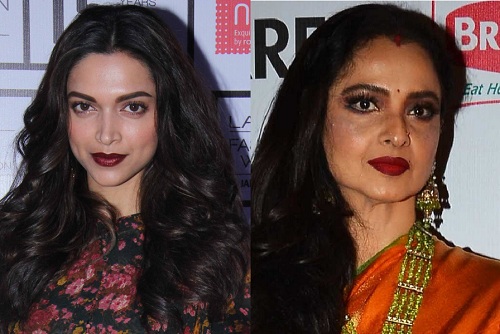 Darker skin complexion can try reds like cranberry, wine reds or burgundy to make the red go beautifully with their duskier skin tones. Duskier skin tone should try earth toned colors and never the colors that are lighter or have the coolness in them since those colors are more likely to wash out the dark skin. Some of the shades that one can try are:
MAC Sin


MAC Diva

L'Oreal Paris Collection Star Pure Garnet

L'Oreal Paris Moist Matte Lipstick in Blazing red
Some tips for wearing Red lipstick
Finding the right shade of red or to choose perfect red lipstick is not that difficult if you follow these tips. Red is also a mood enhancing color and not to forget red can make you look really gorgeous.
Now, let us also tell you that if you are not a regular red wearer then you should be aware about some tips that you should keep in mid. A red lipstick is a bold color hence it should not be paired with a bold, dramatic eye makeup and blush. When you go for a red lipstick try to keep the eye simple with just some eyeliner and mascara or some eye shadow but never over do it. Similarly, do not apply a blush which is too bright and has a pop of color when you use red lipstick. Keep the blush and bronzer minimum so that the red lips can really make an impression.
By the way what's your favorite shade of red and which brand is your favorite red ? Do tell us too!