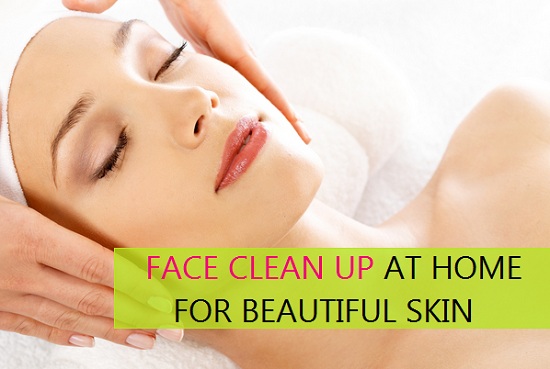 Face Clean Up Steps to be done at home like the salon or parlor
Face clean up means that you completely deep clean your face. A total face clean up is usually done at parlor which gives you a glowing radiant skin. By that you can think that how time consuming and costly this entire process can be. So, what to do and how to save money while looking beautiful. But if you are thinking how to do face clean up at home like salon, then we at Tips and Beauty.com today, will share the elaborated method so, that you can yourself get the benefits of face clean up at the comfort of your home using the natural ingredients hence no chemicals on the face. This is safe to be done for dry, oily and all skin types.
Face Clean Up at home with Step by step procedure
Here is the procedure to follow while doing this home face clean up. This process has face cleansing, steaming, scrubbing, facial mask and moisturization basically. All of this will make your skin look super soft and gorgeous in just 30 minutes.
1. Cleansing
To start with the deep face cleansing, take some raw milk in a small bowl and add a pinch of salt in it. Take a cotton ball and dip in the milk. Swipe this cotton all over the face to clean the face deeply.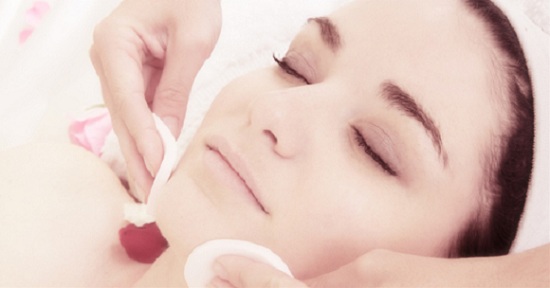 2. Steaming
Now, fill a tub with hot water and bent over it to get the steam on your face. This step is great for oily skin. Take the steam for 5-6 minutes. Steaming unblocks the clogged pores and helps to loosen the dirt and dead skin layer over the skin.
3. Scrubbing
Mix 2 teaspoonful of sugar with 2 teaspoonful of honey. Mix them and use this face scrub to exfoliate the face gently. Scrub the face for 5 minutes then leave this for 5 minutes as a pack. Wash it with water after 15 minutes.
4. Face Mask
Normal to dry skin: Mix sandalwood powder with some rose water and make a paste. Apply this on the face and wash after 20 minutes.

Combination to Oily skin: If you have oily combination skin, then you should try Multani mitti pack by mixing some rose water in it. Apply on the entire face then wash it when it gets thoroughly dried.
5. Toning
Apply a toner, you can use a homemade toner but mixing some cucumber juice and rose water. This ill maintain the pH balance.
6. Moisturization
Finally, after all these steps you can apply a light moisturizer and eye cream.
It is good to do the face clean up during the evening so that the skin gets revitalized further through the night when you sleep.

Benefits of Face Clean Up at home
Milk with salt deep cleanses the skin while the steaming in this face cleanup process will declog the blocked pores.
When the blocked pores are opened, the skin problems like blackheads, whiteheads will also be reduced drastically.
Face scrub will make your skin smoother and baby soft.
Face mask with sandalwood or multani mitti as mentioned in the procedure will tone and tighten the face. Multani mitti will soak up excess oil and good for oily acne prone skin that has pimples.
Sandalwood is good to lighten the complexion and to make skin fair.
This entire face clean up will help to stimulate the blood circulation and adds a glow on the face.
This treatment should be done once in a week to get best results in making the skin texture better and glowing face.