Rock Marsala, Pantone Color of the year
Marsala is the newest color, the pantone color of the year 2015. It gets its name by the fortified wine Marsala and has this earthy red wine like rich hue which has the warmth and goes against the skin really well. So, how one rock or incorporate Marsala in their life to style and deck them up. Here we will give you some style tips to get a dash of marsala in what you wear this year.
1. Try that outfit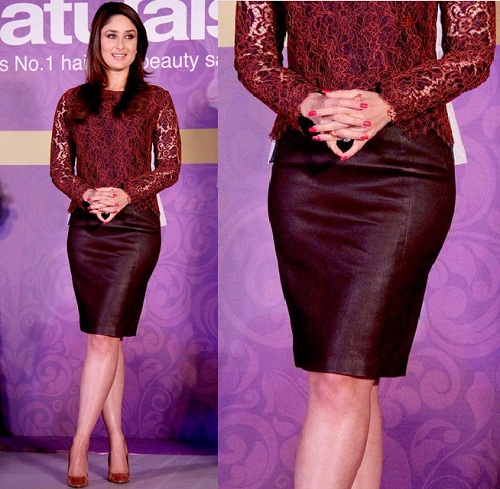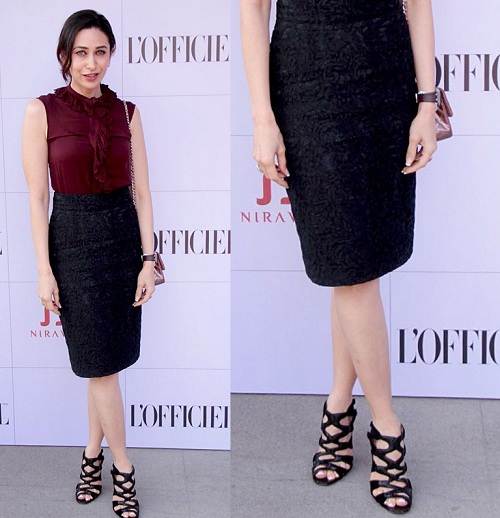 The easiest way to flaunt the color in your outfit. If you don't want to go for a monotonic outfit in one color then wearing top, blouse or a skirt, pants, trouser will do the magic and let's you adapt this color in your style. Just like the way these actresses have done. By the way Karishma and Kareena both look stunning in their outfits.
2. Marsala lips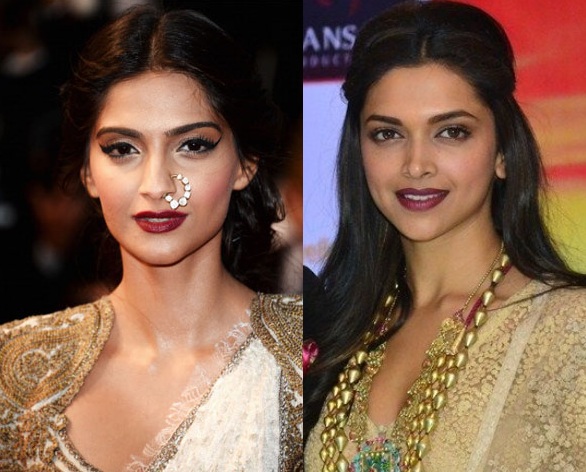 So, you're not in a mood to sport any outfit with the color marsala then why not try the hue to show up on your lips. Yes, This color has been sported by the celebs a lot and we have seen them pouting with this stunning glamorous color at events, parties and promotions, Deepika is one of the celebrities, who loves, her deep reds, oxblood and marsala hued lip colors. This color goes really well with the duskier skin tone .
3. Paint the Nails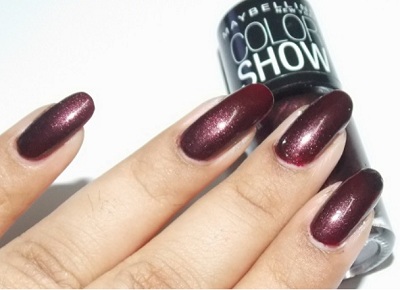 May be lips with marsala hue is not your style or you may think its better to try that during the fall /winter., then the color can be flashed by painting the nails with a nail color in deep earthy wine color.
4. Shoes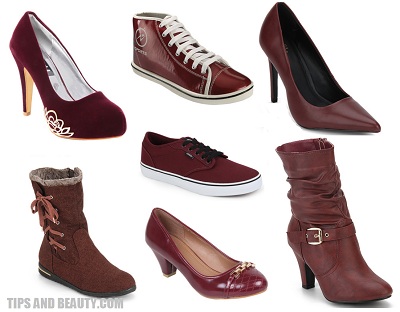 Marsala looks stunning when it is paired with gold thus trying shoes with a touch of gold will make the color even better. Flat, boots, pumps, Mary Janes, even brogues with the color marsala will look nice when paired with the outfits in white, black, red etc.
5. Accessories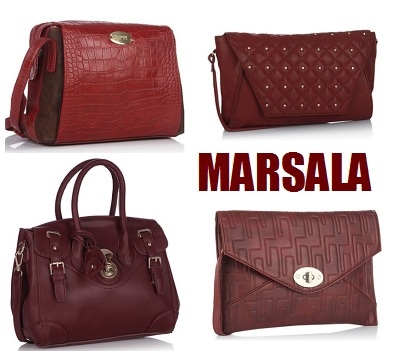 One can carry a bag, clutch or over-sized envelope clutch in the shade marsala to get the feel of the pantone color of the year and embrace that in your unique fashion style. During the fall /winter scarves, hats are good to rock the color with black cozy warm outfit. You may even try getting a pair of sunglasses in the rich wine colored frame to go with the trend. Or even try pairing a belt with the color.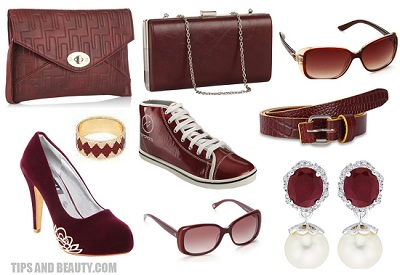 6. Eyes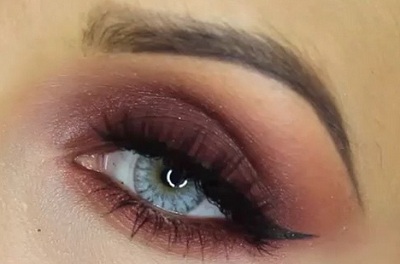 Image credit: Pinterest
A hint of this earthy rich wine color on the eye lids can make the eyes sultry and perfect for the date night or Indian wedding functions I should say. Its color which looks extremely beautiful on Indian eyes and Indian embellished traditional clothes.
So, how would you like to pair the color?