Indulekha Bringha Hair Oil Review: I will review Indulekha bringha hair oil which I got around a month ago. This oil is manufactured by Moson extractions. I got to know about this ayurvedic oil after watching a clipping where Actress Urmila Matondkar was sharing her experience with this oil that how this Indulekha bringha hair oil has made her hair fall under control and hair stronger. I too was facing hair fall so, I bought this Indulekha bringha hair oil selfie bottle for me. This self help bottle which I like, helps a lot in applying the oil to your own hair thoroughly. Sp, read on to know more about the review of this herbal hair oil.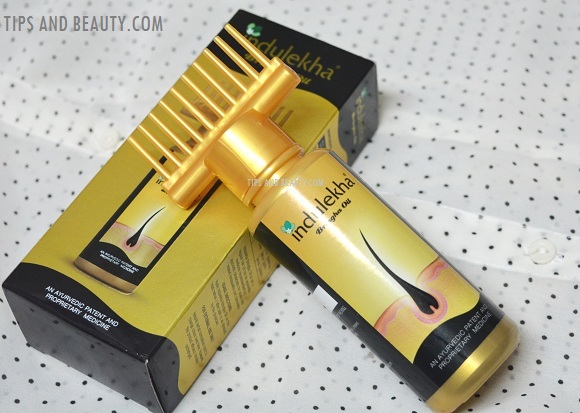 Price of Indulekha Bringha hair oil: This oil is for 432 rupees
Brand claims: Indulekha Bringha hair oil, is a Ayurvedic solution to the all hair care problems. Indulekha Bringha Oil is made up of 100% natural herbal ingredients that are made in pure virgin coconut oil base. Now it comes in an uniquely designed Selfie bottle. Applying oil to your own hair has been made super easy by this Indulekha Selfie Bottle. The special feature of the bottle is that it has a special attachment on the top of the bottle. It has 6 cm wide and has got ten needles with holes at the ends. This attachment help to spread the oil on the entire scalp and makes sure that the oil is distributed easily all over the scalp.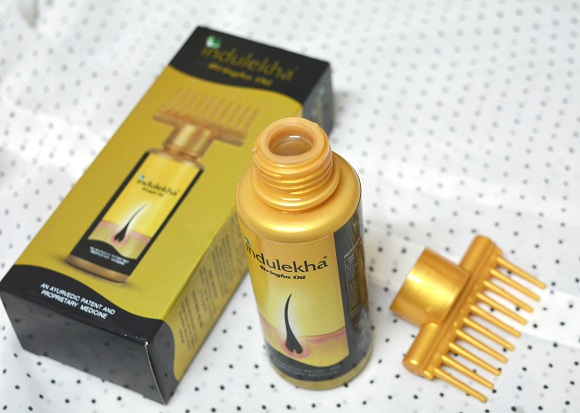 Ingredients of Indulekha hair oil: This Indulekha bringha oil has the ingredients like Bringha, aloe, Nimba, Karpura, Yashti, Amalaki, Draksha and some other herbal ingredients.
Experience with Indulekha Bringha Hair Oil (Selfie bottle)
I got this Indulekha Bringha hair oil with the self help bottle. I liked the concept of this selfie bottle as it makes the application of the oil very easy. The oil is in the regular 100 ml bottle and there comes this separate attachment with needles like comb which lets the oil to come out and get smeared on the scalp.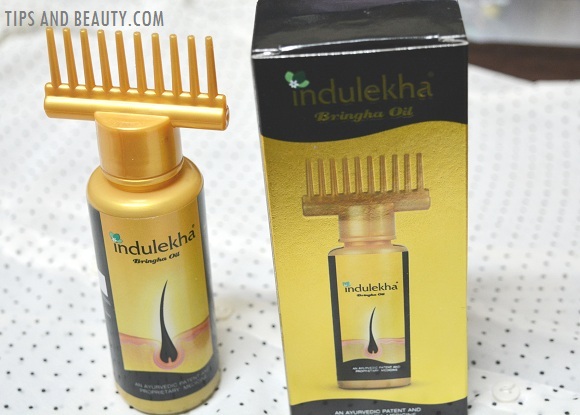 This Indulekha Bringha hair oil is a dark brownish colored hair oil which smells very strong due to brignha and other herbs in it. This oil is not too thick and easy to massage the scalp. I have used this around  7 – 8 times in one month, which is like 2 times in a week approximately.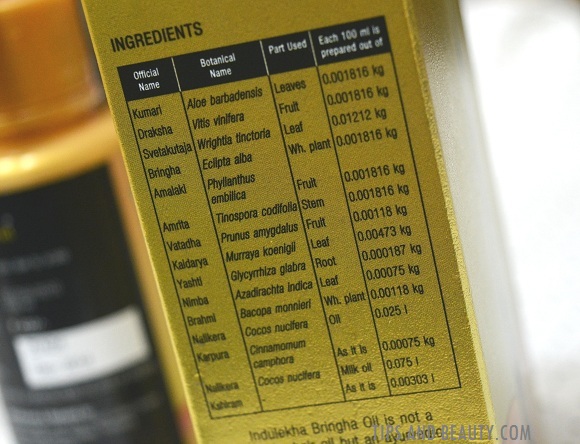 I was suffering from moderate hair fall before using this oil and my hair condition was okay. Only had some dry damaged hair ends and rest of my hair very in good state. I would massage the hair oil and leave it for the entire night. I wash the hair with shampoo the next morning. This oil is not difficult to remove from the scalp unlike some of the oil which will take a lot of time to get completely rinsed off.
After using this Indulekha Bringha hair oil for so many times, I have seen positive changes in the condition of the hair. My hair is a lot more bouncier and shinier. The dry rough hair ends that was one of my problems, that too was solved and this hair oil has made my hair smoother. This is due to the so many Ayurvedic ingredients in this Indulekha Bringha hair oil. I would also like to state that to get the hair loss in check you can try some of these hair loss remedies easily.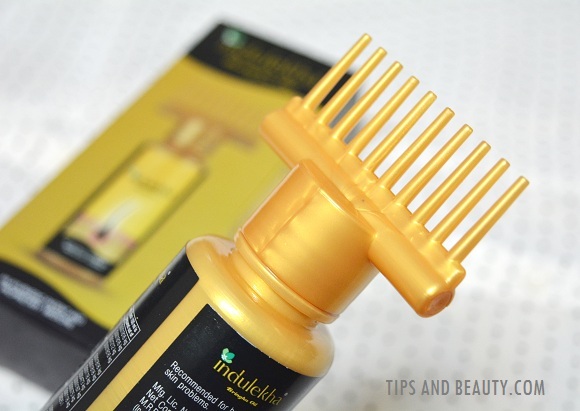 Now comes the most important question. Does this Indulekha Bringha hair oil stop hair fall? I will say in my case I have seen some improvement though not completely. My hair fall was reduced but I would also like to tell you that along with using this oil, I also kept the stress levels down and taken care of my diet. I took some vitamin supplements and had good protein rich diet so I cannot credit this Indulekha Bringha hair oil alone to reduce my hair fall.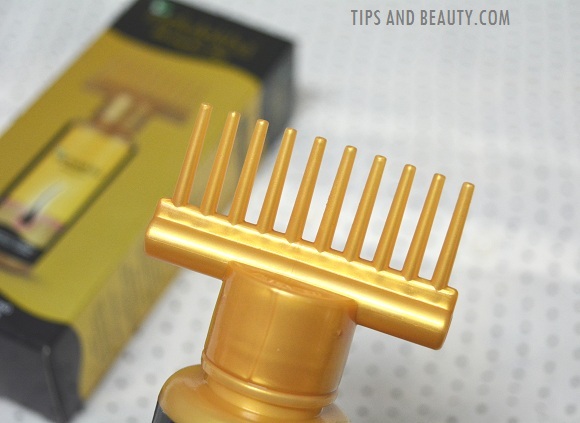 Moreover, I also find this Indulekha Bringha hair oil to be expensive for 432 rupees for 100 ml bottle. The price is my main complaint from this oil. I have used a lot of Ayurvedic hair oils but this was the costliest of them all. I liked that it has made my hair texture better and shinier and the self help bottle too is good but If I think again, I will say that I could get the same benefits by using Sesa herbal hair oil which too has some great Ayurvedic ingredients. So, I will recommend this oil to you if you do not mind spending that much on this oil as it really does improves the hair condition and texture.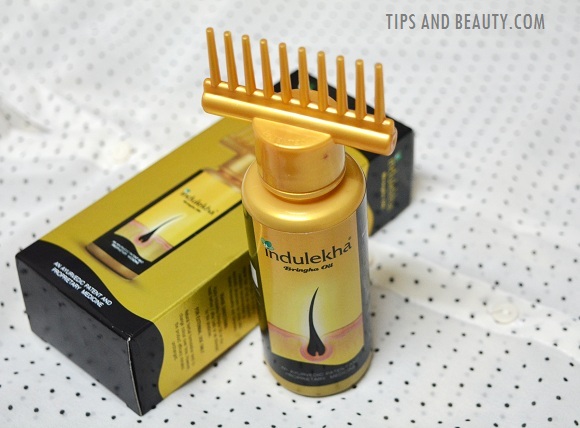 Pros of Indulekha Bringha hair oil
Self help bottle is good
Makes hair texture smoother
Makes hair shine
Also controls dandruff as my mum tried and she said it does
I have not faced any side effects of this oil
Cons of Indulekha Bringha hair oil
Strong smell
May not be able to control hair fall for everyone as everyone id different
Expensive
Rating: 3.5 out of 5
If you do not mind the price and wants to improve the condition of the hair then do try this Indulekha Bringha hair oil but when it comes to hair fall, it is not a miracle oil. It may help you reduce it but you may know that it depends from person to person. I will suggest you to take good diet along with using hair oils and hair care products.