Roop Mantra Ayurvedic Cream Review. I will review Roop mantra Ayurvedic cream. This cream is a product from the same brand that makes Kesh king hair oil. This cream is the new launch and I got it around 3-4 weeks ago. The reason I got this cream as it claims to get rid of the pimples, marks, boils etc. This is an Ayurvedic cream ointment which claims to give a flawless skin. so, today it's Roop Mantra Cream review.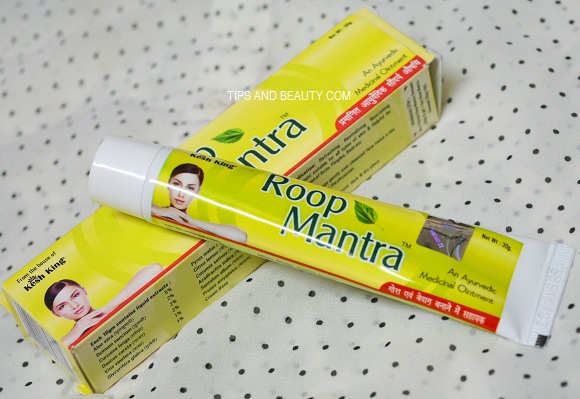 Price of Roop mantra Ayurvedic face cream: This is for 87 rupees for 30 g.
How to use: apply this cream daily on the clean face 2 times in a day.
Experience with Roop Mantra Ayurvedic Cream
Roop Mantra Cream comes in a yellow carton in which the cream is in a tube of the same color with a white cap. This cream has an expiry date of 3 years and has all the ayurvedic herbal ingredients like Aloe vera, Tulsi, carrot, neem, apple, lemon, mulethi, kheera, chandan, almonds and some others.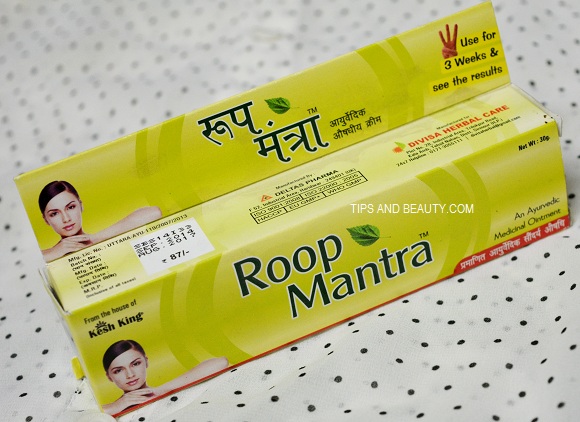 The cream is a light pink colored slightly thick cream which looks like Pond's white beauty anti spot fairness cream. It has to be massaged into the skin thoroughly to let it get absorbed into the skin. When applied this cream form a fine layer on the face due to which face looks a lot better than before. My mum is using this cream for the past 3 weeks and she has seen that this cream has made her complexion better than before. She has dry skin so this cream alone is not sufficient which is why she will apply a light day moisturizer and then use this cream.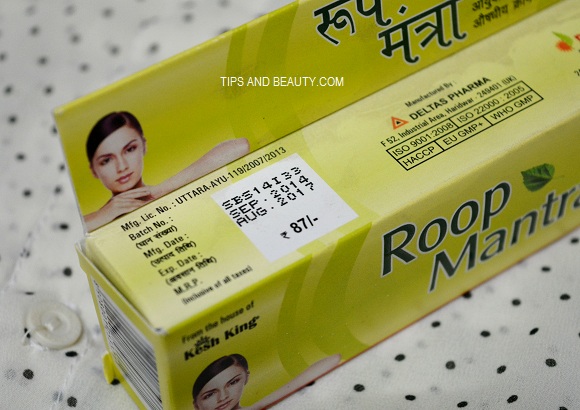 For the oily skin this Roop Mantra ayurvedic cream will be okay as it keeps the skin matte for 3-4 hours and controls oils but after than oils start to show up again. I have also used this and it has lightened some pimple marks that I had on my chin. See: Fair & Lovely BB cream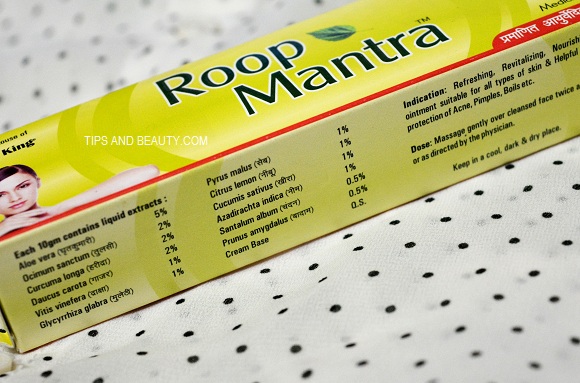 For me as well this cream has made my skin complexion a shade lighter but nothing much is seen after that. But still I will say that Roop Mantra Ayurvedic Cream is a decent day cream for normal to oily skin. When I applied this I feel a bit of cooling sensation which is good for acne prone skin. It has not reacted or given any allergies to my skin.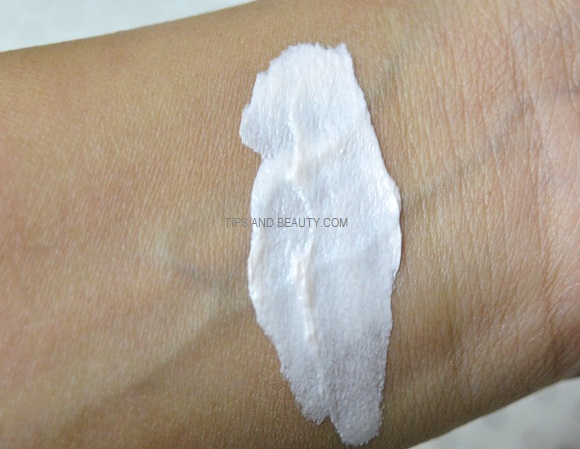 Pros of Roop Mantra Ayurvedic Cream
Inexpensive

Good packaging

Get absorbed after some massaging

Subtle cooling sensation

Fades the pimple marks

Fades dark spots

Brightens the skin

Skin feels matte

Good for oily to normal skin
Cons of Roop Mantra Ayurvedic Cream
Not for dry skin

Does not give too much fairness but yes some brightness

Slightly thicker
Rating: 3.75 out of 5
I will not say that Roop Mantra Ayurvedic face cream is extremely good but can be tried for the day time as it really lightens the pimple marks and makes skin slightly brighter. The price is good for cream and it is not very expensive like the lot of other creams in the market and most importantly this will not make the oily skin more oily but matte. For the dry skin this cream needs extra moisturization but as I mentioned you can try this after a light moisturiser if you really want to try this product. 
You can also see this Roop Mantra Cream review in Hindi on my channel. Do subscribe too friends. 🙂