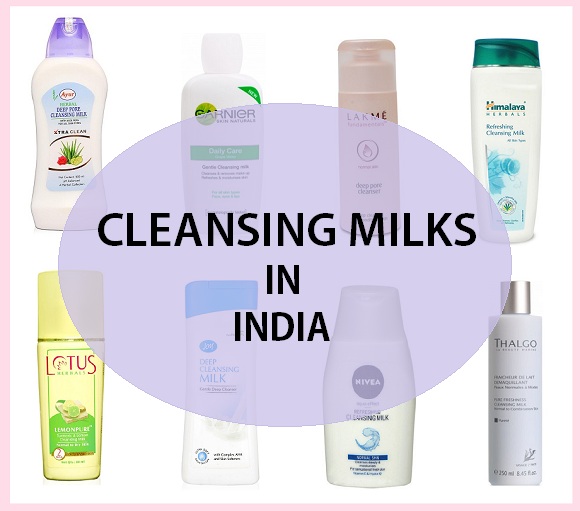 Skin care start with a very vital step which is cleansing the skin. Soaps, foaming skin cleaners can dry out the skin but cleansing milks are useful when you need express cleaning and don't want any further dryness caused by the soaps. Cleansing milks are also a great way to purify your skin and make it free from the dirt and makeup removal at the end of the day. I find cleansing milk to be very travel friendly since one can easily clean the face without the hassle of washing and pouring water. Here, we have compiled a list of cleansing milk available in India with price. You can buy them online and from stores.
List of Cleansing Milk available in India
Himalaya Refreshing Cleansing Milk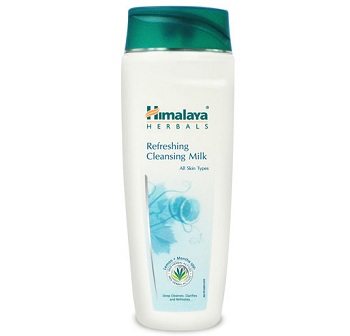 It contains a herbal blend of grape seed, mint and lemon that subtly takes off the makeup, dirt and the impurities off the face at the same time maintain the skin natural pH balance. Grape seed extract rejuvenates the skin and mint cools down and soothes the skin whereas lemon keeps the skin oil free and is a natural astringent for the skin. It is for 80 Rupees and good for oily skin.

Lakme Deep Pore Cleanser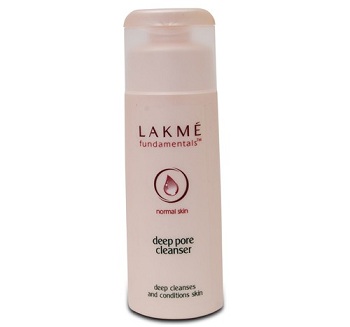 This Lakme cleansing milk gently takes away the skin's impurities. It is enriched with Vitamin E and antioxidants which conditions the facial skin to impart a glow and radiance. It is creamy milky white lotion which deep cleanses the pores for a brightening and lightening effect on the skin. This milk is also ideal to get rid of the mild makeup except for the waterproof makeup it works well. It also has avocado extracts which nourishes the dry skin It is for 120 rupees.
Thalgo Pure Freshness Cleansing Milk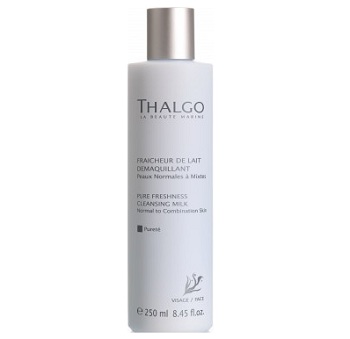 his cleanser is a gentle milky lotion which is suitable for normal to combination and oily skin. It contains red algae and grapefruit extracts which takes off the dirt, grease and oiliness. It is free from silicones, parabens, minerals oils etc. It is priced at 1380 Rupees in India.
Nivea Aqua effect Refreshing Cleansing Milk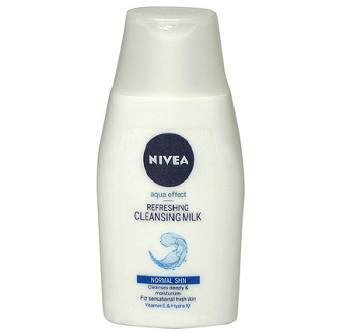 Nivea cleanse milk has the Vitamin C, extracts of Camu Camu and Acerola Cherry to nourish and cleanse the skin. This is suitable for all skin types and is priced at 159 Rupees.
Garnier Daily Care Gentle Cleansing Milk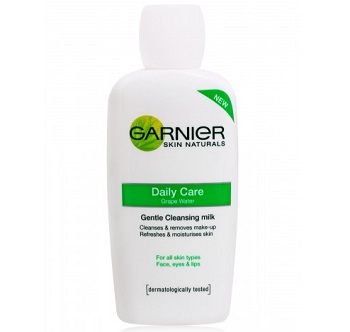 Garnier Daily Care Gentle Cleansing Milk gently removes the dirt and grease. This is meant for all skin types and can be used on face, eyes and lips and is infused with grape water. It is good for dry skin.

VLCC Sandal Cleansing Milk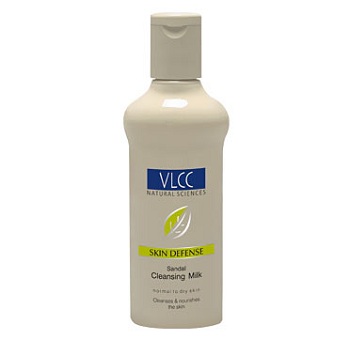 This cleansing milk is infused with sandalwood extracts and almond oil. It is mild and gentle for all skin types to soothe the skin and cleanse well. This milk is priced at 125 Rupees.
Joy Deep Cleansing Milk Cleanser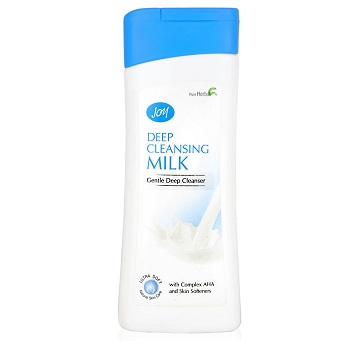 This cleansing milk gently penetrates deep into the skin and mildly cleans the sensitive skin for a hydrated and softer skin. It contains AHA complex along with fruit extracts to remove the dead outer skin cells for a youthful radiance. It is for 120 Rupees.
Lotus Herbals Lemon pure Cleansing Milk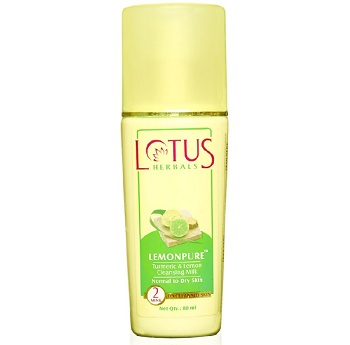 This milk is ideal for a pore cleansing on a deeper level. It removes the skin greasiness and excess oils along with the dirt. It is enriched with lemon extracts which removes skin impurities and turmeric works as an anti septic agent to preserve the skin's beauty and elasticity. It is ideal for oily to combination skin.