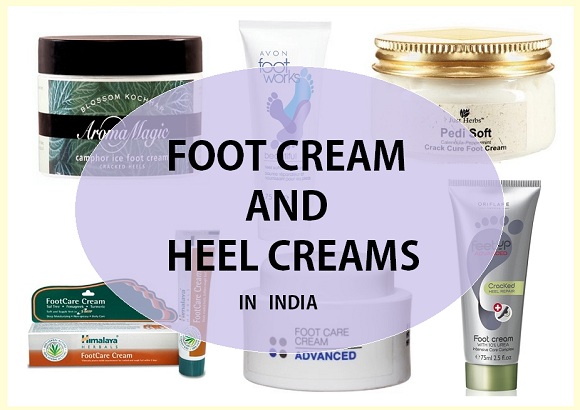 Foot creams in India
Our feet take a lot throughout the day. A foot cream will revive and rejuvenate the dull, tired feet. The foot creams and heel creams help hydrate the feet, treat the dry cracked heels. Dry cracked heels can be a painful condition especially in winters. Foot creams are good to be used daily to keep the skin hydrated and prevents the cracks. Here we have compiled list of best top foot creams and heel repair creams available in India.

List of Top Best Foot creams in India
Himalaya Herbals Foot care Cream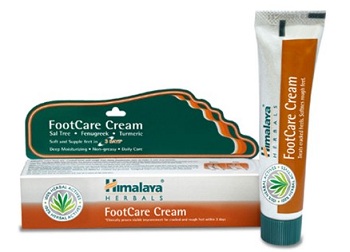 Himalaya Herbals Foot care Cream is enriched with the natural extracts of Sal Tree which heal cracked heel and Honey which is a natural moisturiser. It also has turmeric which soothes the tired feet and fenugreek hydrate dry skin. Ginger prevents from cracked heels. It is for 45 rupees for 20 ml.
Kaya Foot Care cream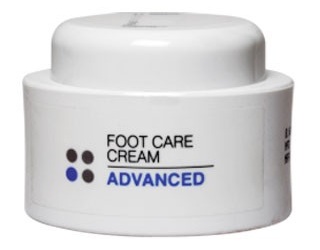 Kaya foot cream is formulated for foot and heel to heal the dryness and rough skin away. It is also used for treating corns.
Aroma Magic Camphor Ice Foot Cream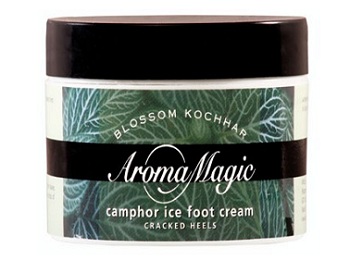 This foot cream is also for repairing cracked heels. It soothes, softens and relaxes the tired feet. It also has camphor which rejuvenates and removes odor. It is for 130 rupees for 60 g.
Palmer's Cocoa Butter Formula Foot Magic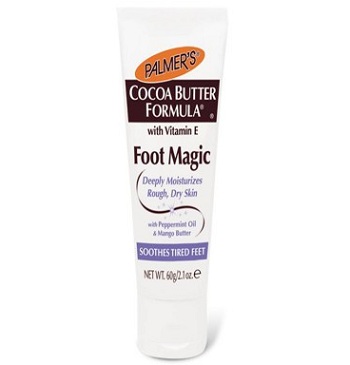 Palmer's Cocoa Butter Formula Foot cream has Cocoa Butter and Vitamin E which are effective has natural moisturiser. Cocoa Butter is skin conditioner and keeps the feet and heal hydrated throughout the day and repairs at night. It is for 560 rupees
Just Herbs Pedisoft Calendula-Peppermint Crack Cure Foot Cream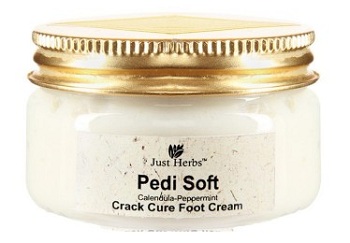 Just Herbs Pedisoft Crack Cure Foot Cream has natural ingredients like sal tree extracts, Indian Frankincense, White Emetic Indian Barberry and Fenugreek. All these helps prevent rough dry feet conditions and repairs the cracked heels. It is for 295 rupees for 50 g.
Oriflame Feet Up Advanced Salvation foot cream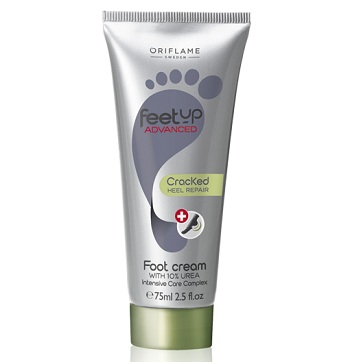 This foot cream provides Intensive moisturizing with first application. Its advanced formulation has Shea Butter to reduce the appearance of calluses and Salicylic Acid to enhance cell renewal process. It is for 199 rupees.
Avon Foot Works Beautiful Heel Softening Cream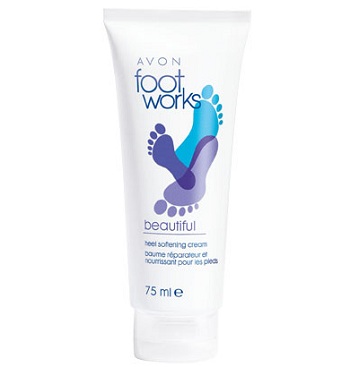 It helps relieve excessively dry heels with 24 hour moisturisation. It is for 249 rupees.