Best Pimple cream/ Acne products in India
Pimple and Acne not only haunts teenagers but even the adults can face this bout of acne which leaves marks and spots. One need to make sure that a good pimple/ acne skin care regimen is followed along with some acne pimple clearing products with ingredients like salicylic acid, clove etc which can help a lot in clearing the acne and pimple infection. When the acne is severe, it is recommended that you should see a dermatologist. Mild acne and pimples can be treated with these pimple care product in India We have compiled this list of acne product that you can find in India along with their price online.
Pimple/ Acne products in India
VLCC Acne Care 3 Day On Spot Corrector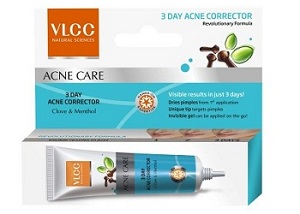 VLCC 3 days acne product is a clear gel with the goodness and healing ingredients like clove which is known for the anti-microbial and anti-bacterial properties. This gel purifies the skin and cleanses the skin to prevent the pimple occurrence. It also has Salicylic acid which dries out the pimples to heal them fast. This gel also decreases oil production and makes skin clear. It is for 79 rupees.
Lotus Herbals Acne gel Tea Tree Anti Pimple & Acne Gel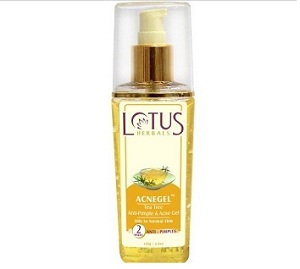 This gel helps regulating oil producing glands in the skin thereby also controls the pimples and acne. It removes scars, marks and pimples from the face. It is for 225 Rupees.
Kaya Purifying Spot Corrector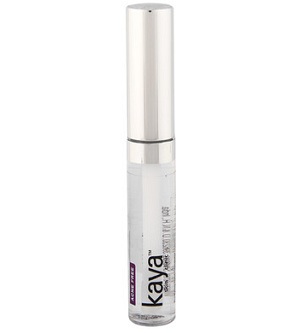 Kaya Purifying Spot corrector has intensive spot clearing and correcting ingredients that instantly and immediately works to get rid of the problem of acne. The light and clear gel formula gets absorbed well and dries quickly which fades the marks. It also has Salicylic acid which heals the pimples and the Glycolic acid which dry out the blemishes. This acne corrector is for 350 Rupees.
Fab India Clove Gel Pack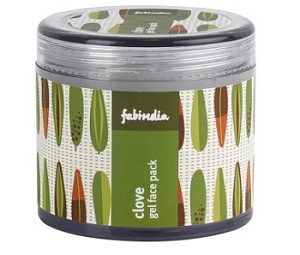 This clove gel pack is a light cream base pack which is designed especially for the oily skin. It purifies the skin and pores on a deeper level and controls the sebum production. When applied on the acne, it reduces the redness and the infections causes by the bacteria. Clove is antimicrobial which makes this good for oily skin. This pimple/acne gel pack for pimples is for 225 rupees.
Himalaya Herbals Acne and Pimple Cream

Himalaya Acne-n-Pimple Cream has antiseptic, astringent and skin soothing properties which treat pimples and the skin problems. This pimple cream is for 49 rupees.
Garnier Skin Naturals Pure Pimple Control Pen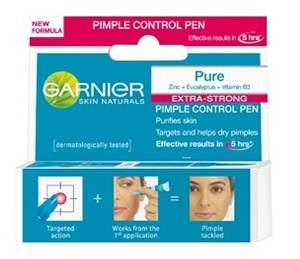 Garnier pimples clear pen is a clear gel with the pimple clearing properties and is dermatologically tested. This pimple cream is made from the natural herbs and ingredients which helps fight pimples and gives a flawless skin. The gel has vitamin B3, eucalyptus and menthol which nourishes the skin and heals pimples and acne soon. This pimple gel is for 99 Rupees.
Revlon Touch & Glow Pimple Corrector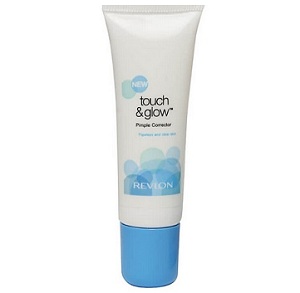 Revlon pimple corrector has skin healing and pimple clearing ingredients like salicylic acid, Acnacidol, and witch hazel extracts. It also reduces sebum and prevents clogging of pores and breakouts due to that. It also prevents blackheads and tightens the appearance of pores for a flawless clear skin.
Bajaj No marks Pimple Cream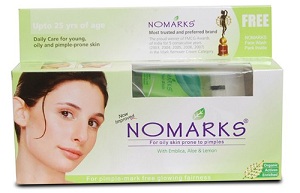 No Marks pimple cream moisturizes the skin and at the same time clear the pimple infection. This cream is ideal for oily acne prone skin. It also provides fairness. It is for 85 rupees and contains almond, aloe and lemon extracts.
Shahnaz Husain Sha clove Pimple cream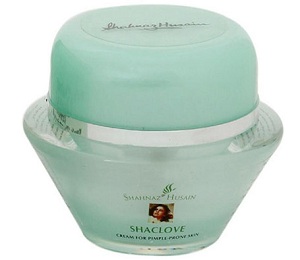 This Shahnaz hussain pimple cream is for oily acne pimple prone skin it is formulated with clove oil, zinc oxide etc which clear out the skin.
Clearsil Pimple clearing gel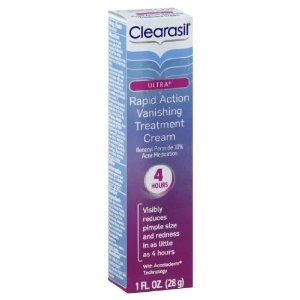 This gel is dermatologically tested and light gel like formula which prevents the breakouts and heals the acne and pimples effectively. This is for 99 rupees.