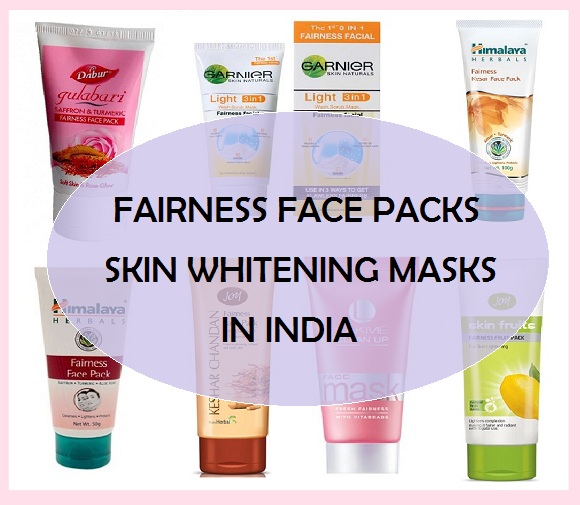 10 Fairness face packs and skin whitening masks in India
Fairness face packs are good to keep the skin tone brighter and to pamper the skin. In this post we have compiled, Fairness face packs and skin whitening masks in India. These packs are ready made and can be bought online and from the stores.
Lakme Clean up Fairness Face pack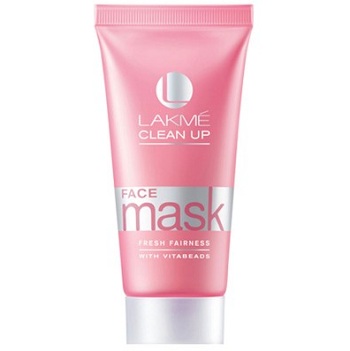 Lakme fairness face pack has vitabeads which enhances the complexion and takes off the extra oils. It is for 225 rupees.
Himalaya Herbals Fairness Face Pack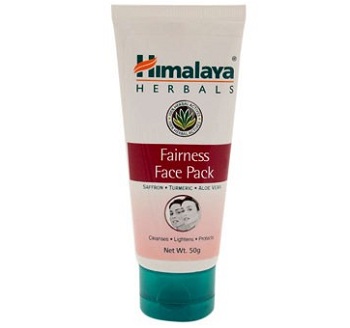 Himalaya Herbals Fairness Face Pack makes skin even toned, lightens the skin and reduces dark spots and blemishes. It has natural ingredients like walnut which removes dead cells and makes skin softer. It is for 60 rupees.
VLCC Snigdha Skin Whitening Face Mask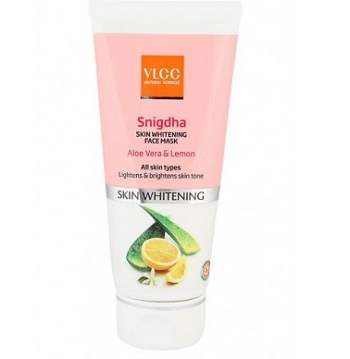 This mask is formulated to visibly lighten the dark spots/marks on the skin. This fairness mask also provides glow and make skin brighter. This is for rupees 120.
Biotique Bio Milk Protein Whitening and Rejuvenating Face Pack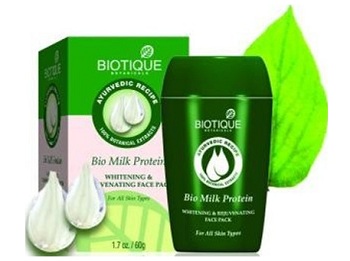 This whitening and nourishing pack is enriched with pure extracts of milk protein, wheat germ, almond oil and honey. This fairness face pack lightens the skin and revives the complexion. This pack is for 159 Rupees in India
VLCC Fair Skin Insta Glow Face Pack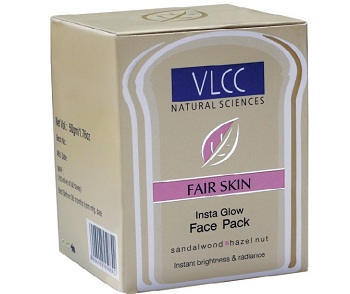 This insta glow face pack induces fairness and skin whitening. It has plant extracts which reduces marks and spots and makes kin tone brighter and also fights the melanin. This is for 235 rupees.
Garnier Light 3 In 1 Fairness Facial Wash Scrub Mask
This is a three in one product which acts as a cleanser, scrub and a face mask. It is for 179 rupees.
Lotus Herbals White Glow Yogurt Skin Whitening & Brightening Masque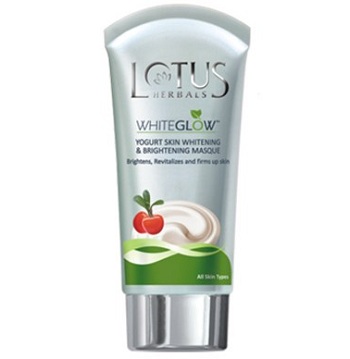 This fairness ace pack is enriched with Yogurt enzymes and Bearberry extracts. This improves the skin tone and texture to make skin firmer. It is for 180 rupees.
Joy Kesar Chandan fairness face pack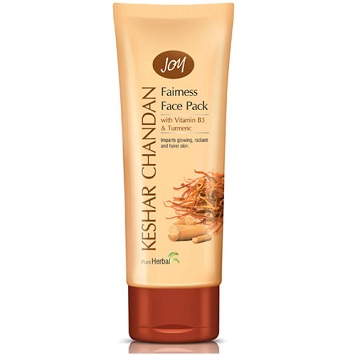 This fairness pack is enriched with the natural ingredients like saffron and sandalwood extracts. It deeply penetrates the skin and improve the complexion. Good for oily skin.

Himalaya Fairness Kesar face pack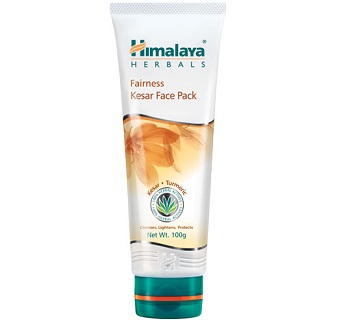 Himalaya fairness kesar face pack has a unique natural formula that improves skin tone with turmeric, Indian Aloe, Walnut and Saffron to rejuvenate and cleanse the skin impurities. This is for 130 rupees. Walnut removes blackheads and turmeric and Saffron enhances skin complexion.
Joy Skin Fruits Fairness Fruit Pack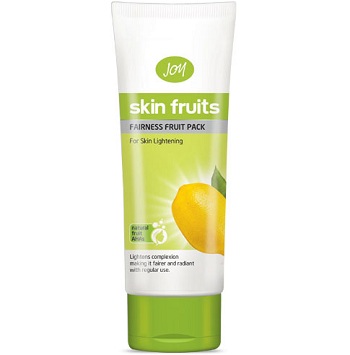 This fruit pack helps skin whitening. It mildly removes the outer skin layer and dead cells to reveal a brighter fair tone.
Dhathri fairness face pack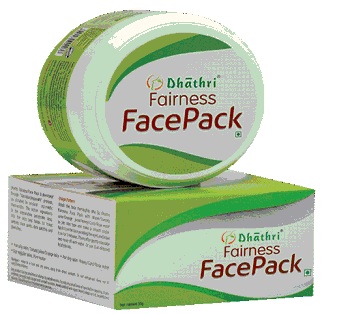 It is formulated with the Varnakaralepavidhi and penetrates deeper into the skin to remove the pimples, dark spots, dark patches, and darkness under the eyes. Read: White tone face powder for fairness

Vaadi herbals Kesar Chandan Haldi fairness face pack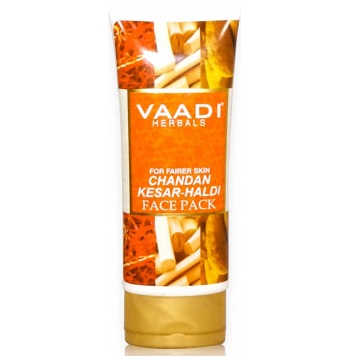 This Vaadi face pack has saffron, sandalwood and turmeric which enhances complexion naturally and helps skin whitening. It is for 90 rupees. It also removes blackheads and black spots on skin.

Dabur Vatika Skin Naturals Fairness Face Pack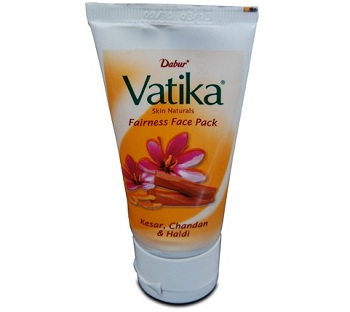 Dabur Vatika Face Pack for fairness helps to slough off dead cells, skin blemishes and reduces the melanin formation of your skin, making you naturally fair in just four weeks.
Dabur Gulabari Saffron & Turmeric Face Pack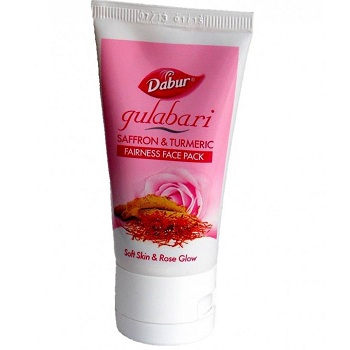 This pack has the herbal extracts of saffron, kesar and turmeric which enhances skin complexion.It claims ti improve the quality of skin and texture of the skin.