10 Amazing Remedies for Open Pores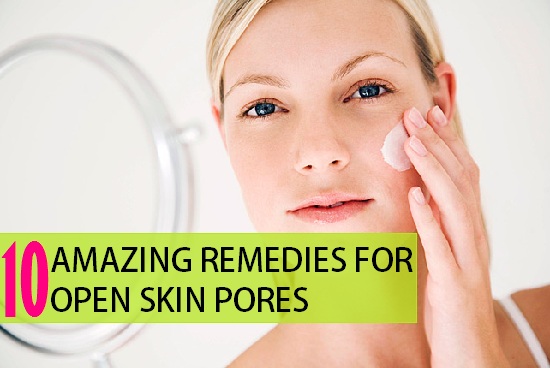 Skin pores are there on the skin to lubricate the skin by releasing the natural oils or sebum. Pores are also the outlet for the sweat release and also responsible for flushing out the toxins from the body. At times the pores gets dilated and enlarged in the size when they are visible more on the skin. This can be due to aging and when the skin is extremely oily. In that case, these pores will secrete sebum which you notice as a layer of oil on the face. A lot of us face this enlarged and open skin pores problem. So, what can we do to treat the open pores or to shrink them. By the way, this can only be reduced in size temporarily as there is no permanent solution but with regular use of natural remedies you can keep them minimized so that your skin looks poreless.
A good diet also contributes in tightening the skin pores earlier we had shared how you can shrink the pres with tomato remedy. In this post, we will share more of such remedies.
See: Homemade Pore Tightening Face Mask
Remedies to treat open Skin pores at home

1. Honey
Honey has medicinal properties and skin healing and moisturizing properties. This is a great product that we can easily find in our kitchen even if we do not have honey, this is not very expensive so this can be kept at home.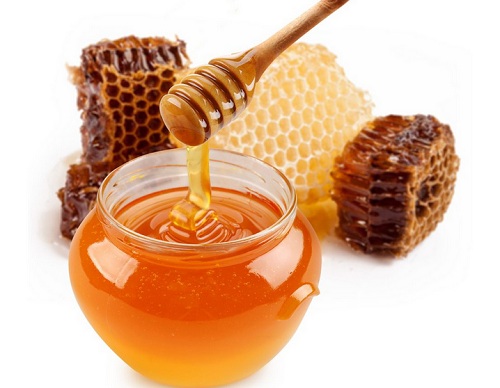 Just apply some honey on the face and then wait for 5-10 minutes then wash the face. This easy treatment will deep clean the open pores and also tightens them. This is so natural that one can do this daily. In return, this will also make the skin beautiful and glowing. See here how honey can give you glowing skin
2. Fuller's earth pack
Multani mitti is a very easy to find and inexpensive product which is amazing with its oil absorbing properties. Just make paste of multani mitti with some rose water. Then apply on the face in an even layer. Keep this facial pore tightening pack for 15 minutes.Wash after that. This can be tried 3 times in a week for best results for very oily and combination skin type.
3. Egg white
If you do not have any problem applying the egg white on the skin, then this is one such remedy which will greatly help you with open skin pores. Just take some egg white and apply that all over the face. Wait for this to get fully dried then wash the face off with water. This will tighten the open pores and also cleans the clogged pores. For best results, this can be tried 2-3 times in a week.
4. Witch hazel
Witch hazel is also one of the most efficient remedy in treating the open pores. Just take some witch hazel on the cotton pad and lightly dab over the skin where the large pores are there. This can be tried daily before applying makeup or when you get ready for college or office.
5. Apple Cider Vinegar
Apple Cider Vinegar is one such natural ingredients that has anti bacterial and anti microbial properties apart from that this also treats the open pores and tighten them naturally. So, how to use ACV? You can just make a mixture of half part of ACV and half part of rose water. Then take some of this solution in the cotton pad and then use on the face where you have open pores. This will in fact cleanse you open pores deeply and will reduce the size of those pores.
6. Sandalwood
Another very mild and natural ingredient which can help immensely in treating the open pores is sandalwood. Sandalwood is slightly expensive but not that much so you can buy some sandalwood powder and apply that on the face by making paste with wither rose water or distilled water.
You need to apply this sandalwood paste evenly on the acne and pores on your face after 20 minutes. This is the best way to soothe the sun burn, reduce the open large pores and also to soothe the inflamed red skin with pimples.
7. Fruit Mask
Fruits are loaded with vitamins, minerals and some helpful enzymes that deeply cleanse the clogged pores and dilated pores thus fruit mask is another excellent way to get rid of the open pores on the face like on nose, cheeks, chin etc.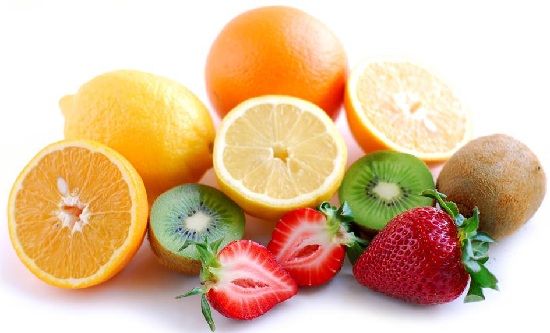 Fruits like papaya, banana, mango, orange etc works the best so, just take some of the juice of orange or even some pulp of papaya or banana and apply that on the face. Wait for 20 minutes. Then wash the face with fresh water. This will also lighten your skin since most of these fruits have vitamin C which lighten the skin complexion.
8. Buttermilk
You can also apply some butter milk to reduce the open pores size and to make them look tighter. This will also dissolve any hardened sebum on the face.
9. Tomato juice
Another easy remedy is to apply fresh tomato juice every day on the face. Rinse that after 20 minutes. This will greatly help the skin to become blemish free and be glowing with reduced pores.
10. Lemon juice
Just apply some lemon juice on the face and wash after 20 minutes this will helps to cure the pore size and dilation.
So, these were the remedies to treat the open pores on the face but along with that you should also take some important step to keep the pores clean.
How to keep the Open pores clean
Always use products which are not too greasy in nature else the chances of getting the skin pores will be high.
Use astringent when the skin is extremely oil so that the skin pores stay tightened.
Always remove the makeup when you go to sleep else this can clog the pores and your pores will be even bigger in size.
Steam your face, once a week for just 5 minutes. This will dissolve the hardened sebum and also keep the skin problem free.
Always use skin care and makeup products which are suitable for the skin type else the problem can be even more.
Exfoliation is another important way to keep the skin pores clean and to keep their size not too large. Proper exfoliation will also tighten the skin open pores.