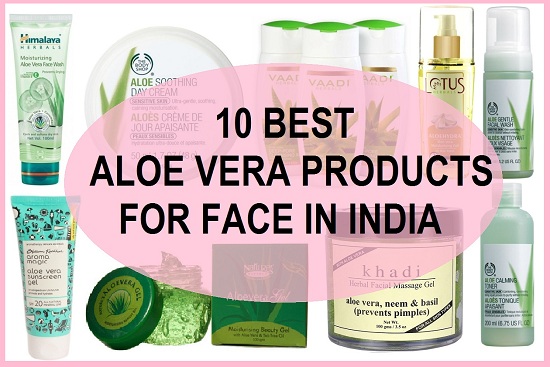 10 Best Aloe Vera Gel Products for Skin Care
Aloe vera gel is a miraculous plant and its benefits are numerous. Whether it's reducing lines and wrinkles to treating acne marks, aloe vera gel can be used for so many different purposes. This is why this plant is also a multi-purpose plant. We have compiled a list of best products in India with aloe vera gel as their main ingredient. Using these skin products can impart the skin with the benefits of aloe vera gel. So, let's have a look at the list of aloe vera gel products for skin care.
Top 10 Best Aloe Vera Rich Face Products (2023)
1. Himalaya Moisturizing Aloe Vera Face Wash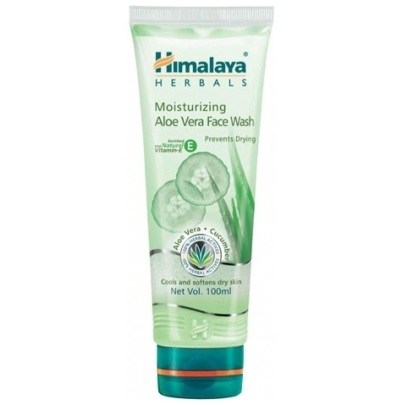 Himalaya's Moisturizing Aloe Vera Face Wash is a soap-free formulation which is extremely good for the dry skin. It instantly replenishes the lost moisture. It is enriched with the cooling cucumber extracts which tones the skin. This face wash with aloe vera costs rupees 90 for 100ml.
2. The Body Shop Aloe Soothing Day Cream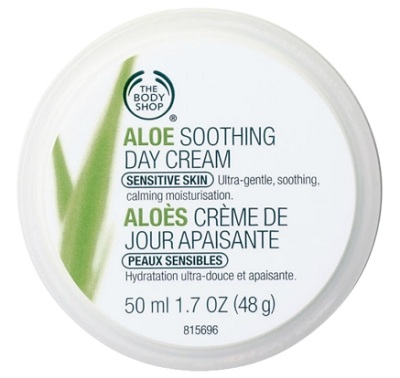 The Body Shop Aloe soothing day cream is ideal for sensitive dry skin. It is easy to get absorbed and hydrates the skin all day long. Aloe vera in this cream calms redness and irritation and makes your skin comfortable. This is for 995 rupees. It is perfect to hydrate your skin during cold weather.
3. Nature's Aloe Vera Gel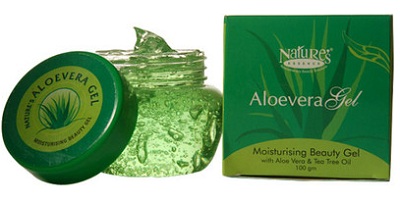 Nature's aloe vera gel is a pure aloe gel that can be used for so many different things. This gel helps to soften the skin. The other ingredients include mineralized water, Vitamin E and peppermint oil that works to create a barrier for giving sun protection. It can be used for so many purposes like for skin and hair. This aloe vera gel product for 100g costs 75 rupees.
4. Khadi Herbal Facial Massage Gel – Aloe Vera Neem and Basil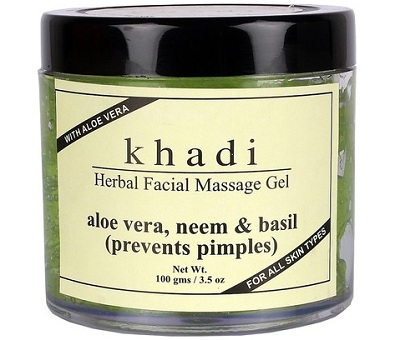 Apart from heartaches and low grades at school/college, pimples and acne are perhaps some of the This massage gel is formulated for acne prone skin as this has aloe vera, neem and basil. Neem and basil are ideal to give the skin an antibiotic protection. This has tea tree, clove and glycerin as well to give the skin further protection against acne. A 100 g pack costs 175 rupees.
5. Vaadi Herbals Aloe Vera Deep Pore Cleansing Milk with Lemon Extract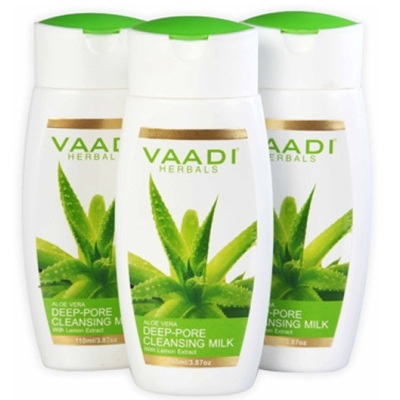 This deep pore cleansing milk has lemon extracts and aloe vera. This is suitable for all the skin types and gives moisture to the skin at the same time cleansing the skin from impurities. It reduces the effects of pollution from your face. It's also ideal for removing makeup traces. 
6. Lotus Herbals Aloe hydra Aloe Vera Moisturizing Gel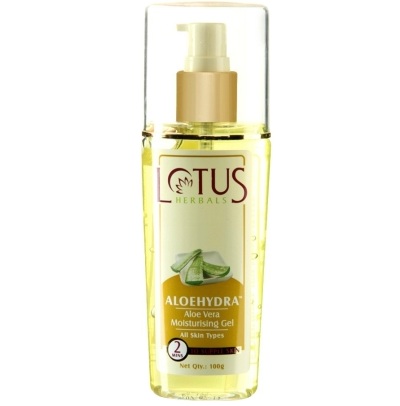 Lotus herbals aloe moisturizing gel is perfect for hydration for all the skin types especially greasy. It heals the dry damaged skin and gives deep nourishment. The water-gel light texture is ideal to be applied during humid summer season. The product is suitable for oily and combination skin. This is for 270 rupees.
7. The Body Shop Aloe Vera Gentle Face Wash

The Body Shop aloe vera gentle facial cleanser gives cleansing and glow to the skin. This makes the skin radiant and squeaky clean. This aloe vera facial cleanser is for 695 rupees for 125 ml. This aloe vera gel product removes grime and make up with ease for a rejuvenated skin. It's appropriate when your skin is inflamed and sensitive. 
8. Aroma Magic Aloe Vera Sun Screen Gel SPF 20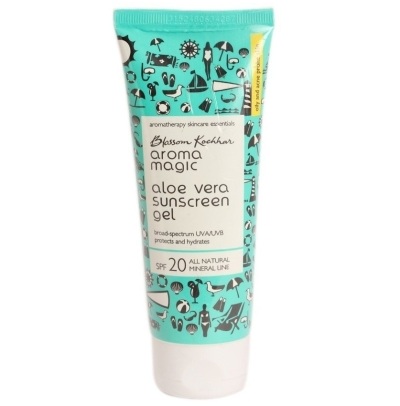 This Aroma Magic aloe vera gel based sunscreen hydrates and gives protection against the UV rays and has SPF 20. This is ideal sunscreen for the oily and acne prone skin or for combination skin, that is available at affordable prices in the market. Other than aloe vera this is also enriched in grape seed oil, avocado and Vitamin B5, Vitamin C and Vitamin E. This aloe vera gel based sunscreen is best for oily face and is for 285 rupees for 100 ml.
9. The Body Shop Aloe Calming Toner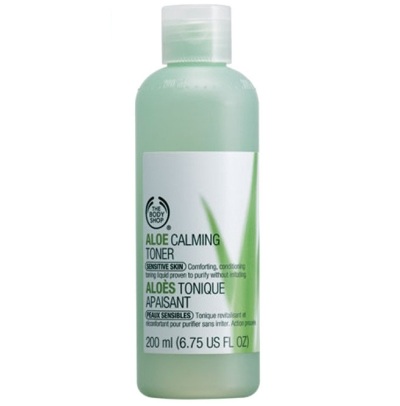 This Aloe calming toner is a moisturizing toner that will instantly soothe the skin and removes the impurities. This helps to prepare the skin to absorb other products better. Dermatologically approved and clinically proven as suitable for sensitive skin. A 200 ml pack of this toner is for 795 rupees.
10. Banjaras Multani with Aloe Vera Face Pack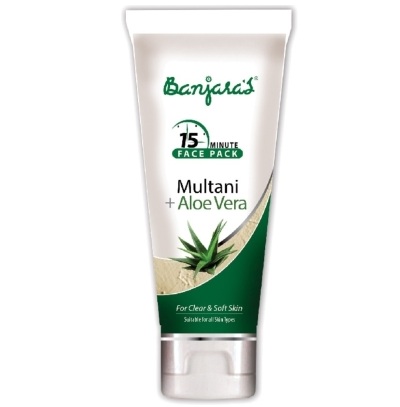 This s an aloe vera based face pack which is excellent for all the skin type. This soothes and hydrates the skin. The multani mitti powder and aloe vera extracts will take the excess impurities and dirt off the face. This is for 50 rupees only. It gives you glowing skin by sucking out the sebum from the pores and keeping the skin healthy. The product is the best face pack for oily and acne prone skin due to clay in it. 
These are the best product for face that contains aloe vera in it. Have you tried these?