Top 10 Best BB Creams in India for Oily Skin, Dry Skin and acne prone skin
BB creams become extremely popular ever since they hit the market. The reason can be the multipurpose use of these creams. A good BB cream can give you benefits of a sunscreen, moisturizer, some foundation and face primer. Therefore, these BB creams became very popular. Girls who do not like to use many products on their faces like those heavy foundations, mousse, primers etc, can just apply a tiny amount of BB cream like a face cream and the blemish balm cream will make the complexion a bit better. Such specialized blemish solving BB creams hide some flaws on the face, fill up the pores and due to that the skin looks better and complexion appears brighter and of course flawless.
Top 10 Best BB Creams available in India
In this post, we have compiled a list of best BB creams present in India from various brands that you can try as per your preference. Check out our post on How to use BB cream in 5 different ways.
1. POND'S White Beauty BB+ Fairness Cream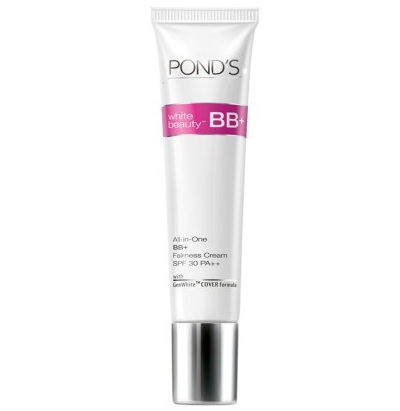 Pond's BB cream is mostly suitable for Indian skin tones and is one of the best in India. It is an ideal choice for the oily to combination skin. It has just one shade but it matches most of the Indian skin tones comfortably without looking extremely whitish. Not only that, it is extremely affordable BB Cream and comes for only 69 rupees for a small pack.
Price: 79 Rupees for 9g, Buy here
2. Garnier BB Cream Miracle Skin Perfector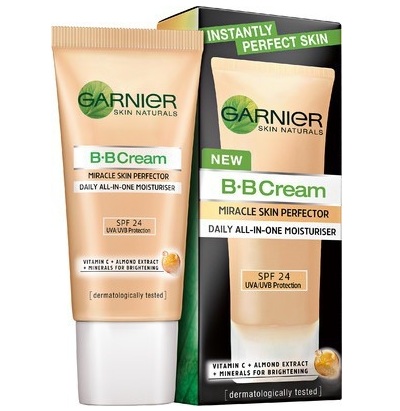 Garnier BB cream became extremely popular when Deepika endorsed the brand. The blemish solving cream gives a boost of glow and natural radiance to the skin. It is loaded with SPF 24 which protects the skin from the UVA and UVB Rays. It is also recommended for the combination skin which gets relief in the dry and normal skin patches.
Price:169 rupees for 30 g pack, Buy here

3. Maybelline Clear Glow BB Cream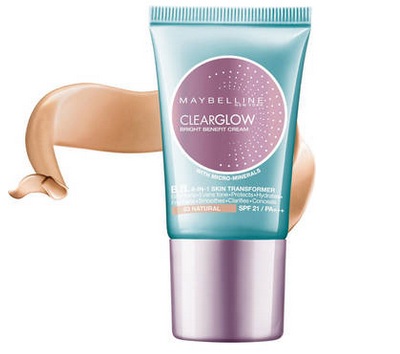 Maybelline was the first one to introduce such creams in Indian market. This Maybelline cream is slightly greasy therefore suits the normal to dry skin the best and definitely not much helpful for the oily skin. The product also comes with SPF 21 which is quite good sun protection. Oily skinned girls can try this in winters. It is also sweat proof and water proof to some extent hence it is good for summer season.
Price: 275 Rs for 18g, Buy here
4. The Body Shop Tea Tree Flawless BB Cream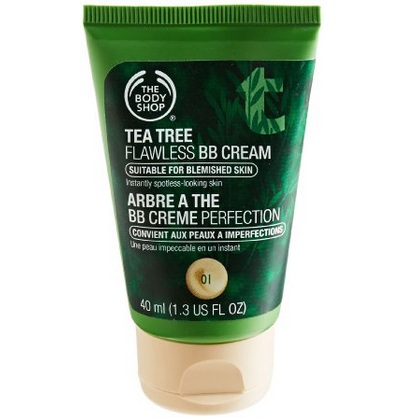 Tea tree extracts and oil is wonderful to heal the blemishes, spots and also to cure the acne. The presence of these ingredients in this BB Cream makes it heal acne. This is perfect for acne prone skin and to give a flawless looking brighter skin. So, if you have acne prone  skin, then do try it do get even toned skin with the treatment of your acne. For large and open pores too tea tree is good as it prevents the bacterial infection leading to acne.
Price: 1500 Rs for 40ml, Buy here
5. Deborah BB Cream 5 in 1 Foundation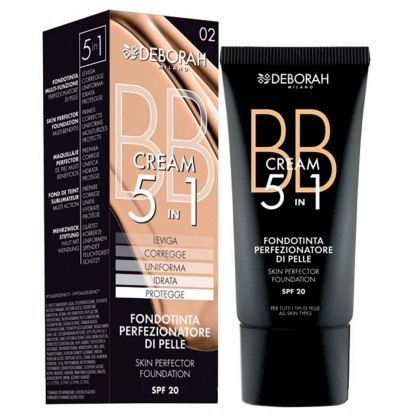 Deborah Milano BB cream is more like a 5 in 1 foundation which is hypoallergic and smoothens the skin. It gives sun protection, primes, even outs the skin, moisturizes the skin and gives the coverage to hide the flaws.

Price: 675 Rs for 50ml, Buy here
6. Colorbar Perfect Match BB Cream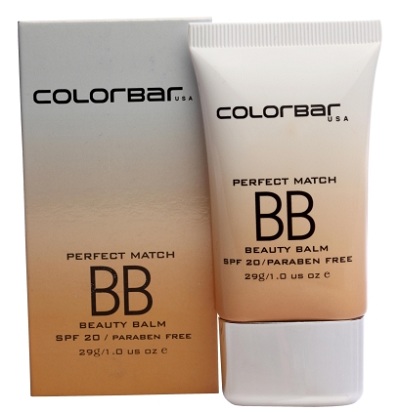 Colorbar BB Cream is available in a couple of various shades to match the Indian skin tones. This contains SPF 20 with broad spectrum. Colorbar cream is free from parabens and is great for all the skin types. The packaging is just like the most of the other creams and looks good. If you love Colorbar products, then this is a worth try one!

Price: 550 Rupees for 30ml, Buy here
7. Revlon Photo Ready BB Cream Skin Perfector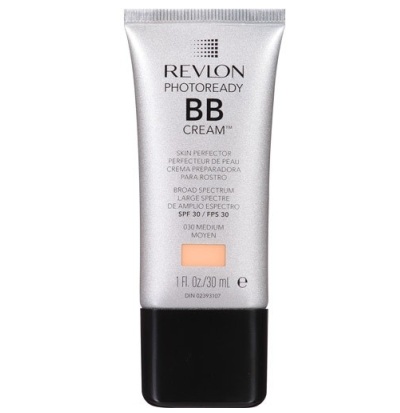 Revlon also forayed into the  the world of the BB creams with this product. It is a fragrance-free formula which is enriched with the mineral and SPF to gives sun protection. Moreover, the product is light weight and matches the skin tone beautifully. The dewy finish of this BB Cream is ideal for normal to dry skin. So, girls who wish to have glowy dewy skin, grab this fast. Mineral rich content of this BB cream also works well over the large pores on the skin.
Price: 550 Rs for 30 ml.
8. The Body Shop Vitamin E Cool BB Cream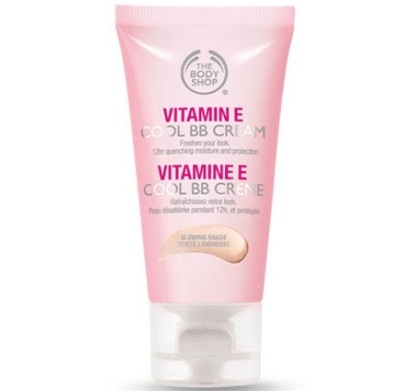 The Body Shop product is packed with Vitamin E and is ideal for summers and oily skin. The moisturising BB Cream blends well on the skin to even it out and to make the face look even toned and brighter. It comes with light texture that is quick to blend. What else one can ask for a product other than a cooling one!
Price 1200 Rupees for 30ml
9. L'Oreal Paris True Match BB Cream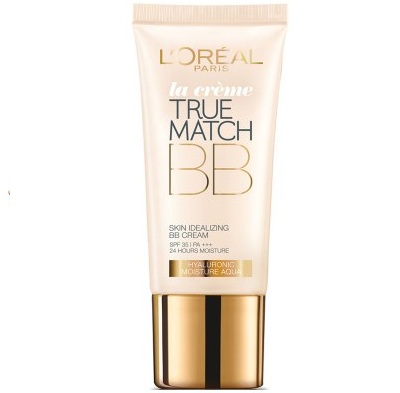 L'Oreal Paris BB cream is a light weight and more like an airy mousse-y cream which blends well and without any hassles. This has SPF 30 and collagen which enhances the natural skin texture. By the way, True match BB Cream is available in 2-3 different shades so that one can try the shade as per the skin tone. It is recommended for the all skin types.
Price: 725 Rs for 30 ml
10. Vedic Line Blemish Balm Cream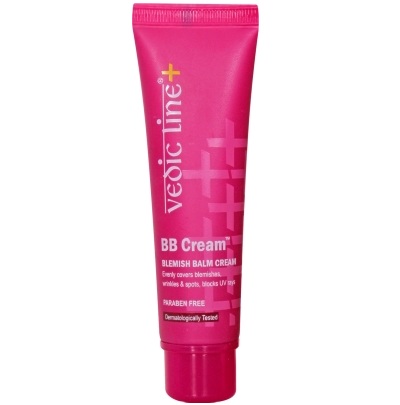 Vedic line beauty balm cream is an affordable one if you wish to save some extra bucks. The cream is also devoid of the harmful parabens but this is also one of the good feature of this cream. It keeps the skin healthy and nourished looking. This BB cream is also said to remove the sunburn, acne marks etc. The color is also quite blend-able for this cream which makes it a quick to apply product. It is suitable for all the skin types and can be used for men and women.
Price: 250 rupees for 30ml.
11. Fair & Lovely BB Cream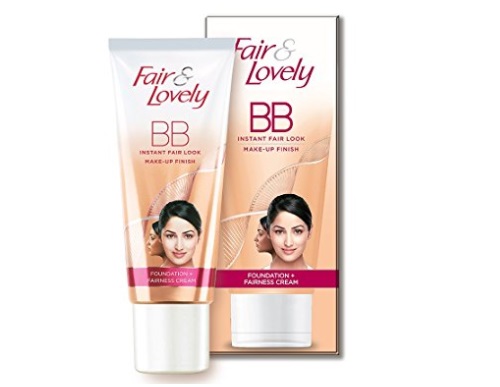 It comes with the dual benefits of a fairness cream and a daily wear foundation. It truly has the capability of the instant fairness and a matte look. The matte look features is good for girls with oily and acne prone skin types. Other than that, it can also fade or mask the dark spots, but don't expect much in that department. The primary purpose of this BB cream is to give a brighter looking skin. SPF 15 gives an immense benefit of the sun protection which we are sure you will need.
Price: 159 Rupees for 40g, Buy it Buy here
12. Spawake Moisture Fresh BB Cream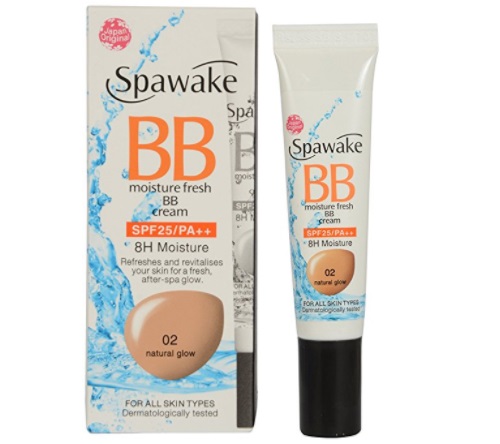 The BB cream comes from the House of Spawake. It'll refresh your senses with its mild yet refreshing smell. Loaded with SPF 25, it also acts to give you sun protection. Not just that, a drop of this BB cream can transform the skin into a smooth canvas on which you can layer your blush and eyeliner and what not! Spawake products are getting popular in India currently and the cream is also dermatologically tested It is  ideal for all types of skin.
Price: 120 Rs for 15g, Buy here
13. Olay Total Effects 7-in-1 Anti-Ageing BB Day Cream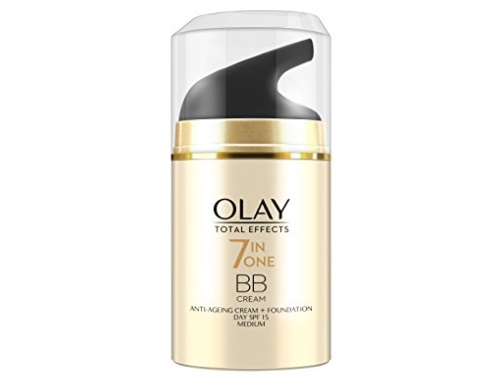 Guess what!! Even Olay has made their BB cream, Yes, they have also introduced such blemish balm or correcting creams that can offer a lot of things just like the BB creams, But that too with the benefits of an anti aging cream. So, if you have mature skin and needs some correction and even toning of the skin, then do try this. Just a dollop can even tone the skin and you'll notice the softness and lines getting filled.
Price: 799 Rs for 50g, Buy here
14. Lotus Herbals Xpress Glow 10 in 1 Daily Beauty Creme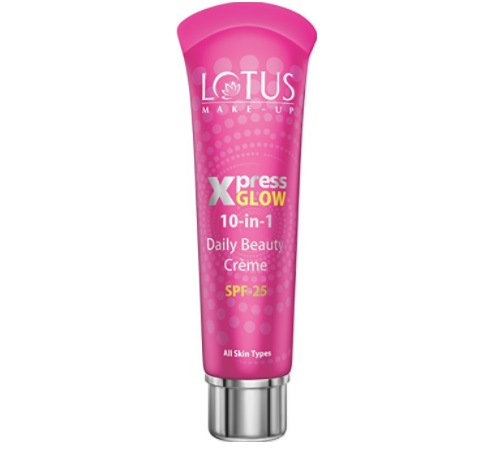 It is a comparatively is a new launch by Lotus Herbals. The product comes in a bright pink tube which looks quite enticing. We are sure you'll love the packaging. The Product claims to even tone the skin with its colored pigments. It moisturizes and hydrates. The texture is easy to blend and due to this we find this more for the normal to dry skin, even combination skin can try this but oily and acne prone skinned ones can stay away.
Price: 299 Rs for 30g, Buy Buy here
15. Meglow BB+ Cream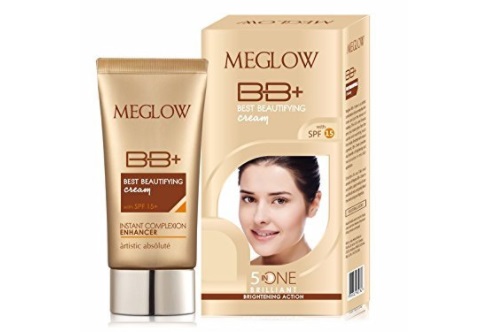 The cream boosts the radiance and gives an air brush like finish. Well, that is a bit exaggerated but, yes, it helps to make the skin look smooth by reducing the appearance of the fine lines. It conceals the imperfection and lightens the spots. The cream has a texture that is suitable for the oily and normal skin. By the way SPF 15 makes it good for everyday use.
Price: 157 Rs for 30g
This was the extensive list of the best and affordable BB creams that are available in Indian market. Choose then as per the skin type and preference.
Recommended Articles: