Best Body Mists and Sprays in India with Reviews and Prices
Who doesn't want to feel and smell refreshing all day long with the subtle scent oozing from the body. The whiff of pleasant scent can make you feel energized all day. Other than using perfumes, body mists are very handy to get that long lasting fragrance.
Here, are 10 worth trying body mists in India for women. Some of them are sweet smelling with fruity, floral scent while some have oriental, spicy and musky notes. Fragrance mist or body sprays have less concentration of the aromatic oils therefore, their staying span is tad low as compared with the women's perfumes. You should apply these sprays after the shower so that they stay longer.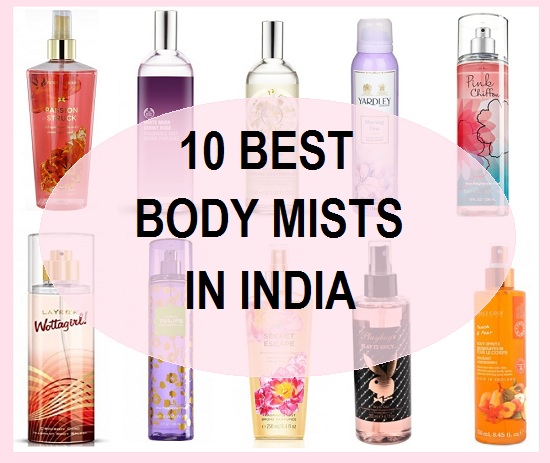 Top 10 Best Body Mists and Body Sprays in India
Here are the best body mists in Indian market. Mists will keep you refreshing all through the day but some of them needs reapplication as their lasting span is less than the regular perfumes.
1. Victoria's Secret Fantasies Passion Struck Fragrance Mist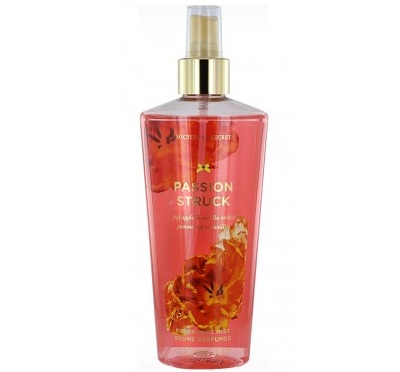 Victoria's Secret Fantasies Passion Struck Fragrance Mist is for women who love to invigorate her with the fresh floral and fruity accords. This mist is alluring for everyday use. The essence of vanilla and orchid adds a enchanting hint to its fragrance. One can try this as soon as you step out of the shower, to keep the scent last longer.
Price: Victoria's Secret body mist is priced for 1499 rupees for 250 ml.
2. Layer'r Wottagirl Crimson Chic Body Spray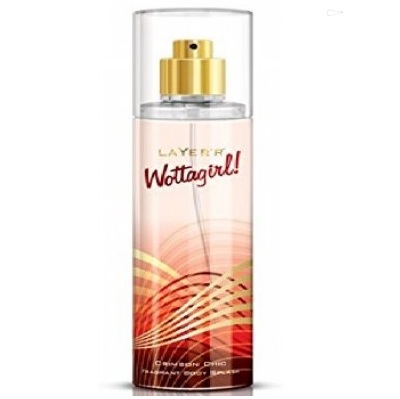 Layer'r wottagirls body splash is an extremely cheap option of body mist or body sprays for women. This has a fruity notes of peach and pineapple which are ideal for college going girls mostly. This doesn't stay much but decent for the price paid. You will have to apply this at least twice in a day. I like using this for office but the reapplication part is not good honestly!
3. Bath & Body Works London Tulips and Raspberry Tea Body Mist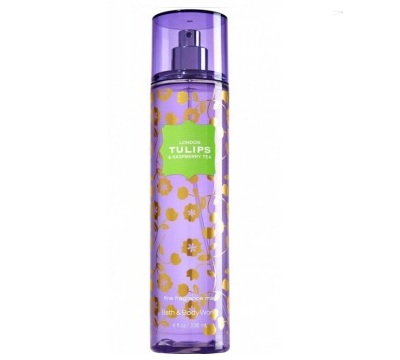 Bath & Body Works makes so many body mists and body sprays, out of those this is a very famine and delicate smelling. This London tulip and raspberry tea mist is enchanting and perfect for women for every wear. The product is ideal gift for young women who wish to feel exotic.
4. The Body Shop White Musk Smoky Rose Fragrance Mist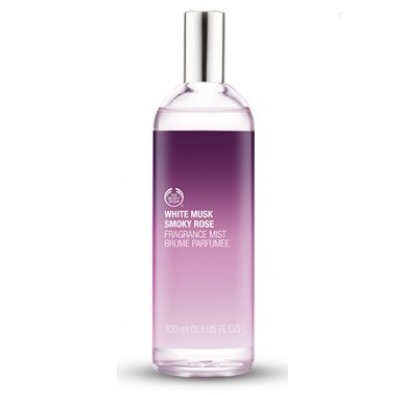 White musk with smokey rose is a deadly combination when used in cool winters evening. This is subtle yet extremely sensuous for the evening time. The white musk is ideal for everyday wear. For women who wish to smell good and enticing, this mist is a must have.
You can also take a look at the Best The Body Shop Mists in India
5. Victoria Secret Secret Escape Body Mist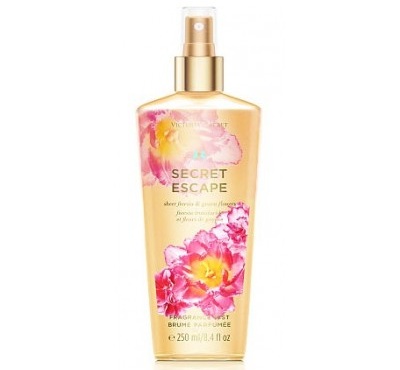 Victoria Secret too makes multiple body mists and body sprays. Each one of them is amazing but mainly depends on what attracts your senses. This Body mist for women leaves you cool and fresh and lasts all day long to revive the senses. The packaging is drool worthy and the bottle looks good when you keep this on your table top.
6. The Body Shop Moringa Body Mist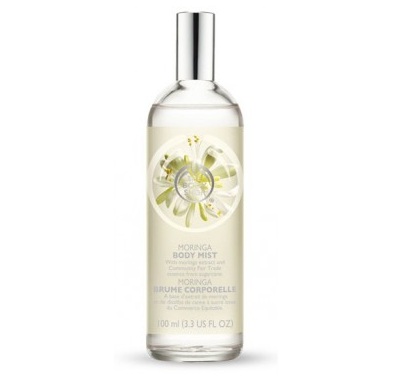 Moringa is the popular range of The Body Shop that has body butters, shower gels, body mists etc. This Moringa body mist is a pure bliss with its delicate floral fragrance which is highly soothing for the senses. The fresh floral notes are alluring whenever you spray this. This fills the room with its exotic subtle scent that is not overpowering. The Body Shop Moringa Body Mist for women is for every day use.
7. Playboy Play it Spicy Body Mist for Women
Playboy has several good budget perfumes for women and this body mist too is also in budget. This body mist is a blend of spicy, oriental and floral fragrance. One of the best body mists in India that would revive the senses when applied. 
8. Grace Cole Peach & Pear Body Mist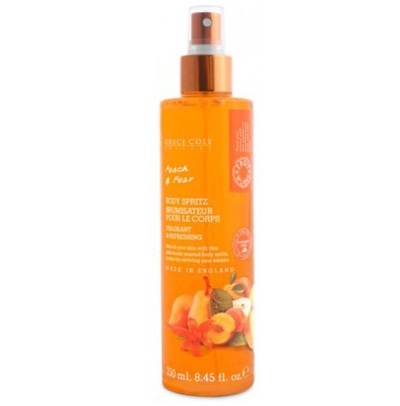 If fruity scent with peachy scent entice your senses then this Grace Cole Peach and Pear Body mist is just the suitable choice. This is made in England. Peachy and fruity smell is extremely soothing for spring summer season. The tangy and citrus notes are good for daily use.
9. Yardley Morning Dew Deodorant Spray Body Mist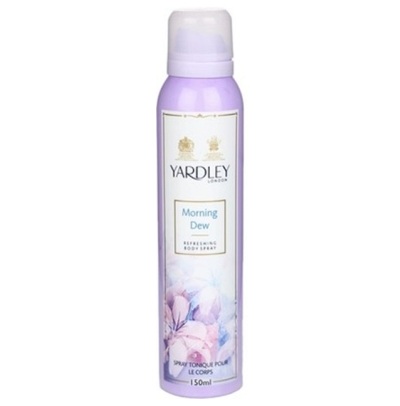 Yardley makes deodorants, perfumes and body mists. This body mist is a complex of fruity with spicy scent this is only for 175 rupees which also acts as deodorizing spray. Lavender soothes the senses and one can try this if you like lavender scent as lavender scent is not something that e everyone will like.
10. Bath & Body Works Pink Chiffon Body Mist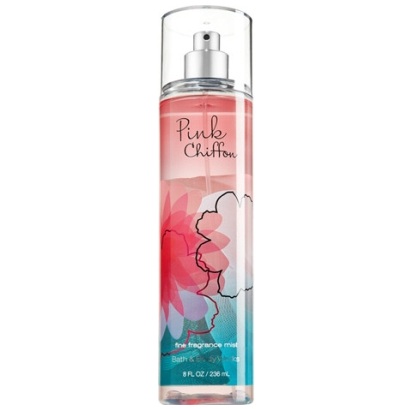 Bath & Body Works Pink Chiffon Body Mist is quite popular with its delicate mix of pear, peach, wild berries as the top notes. The mid notes are of jasmine flowers, Tiare flower and jasmine petals with winter lily and apple blossom while the base notes comprises of sandalwood, coconut milk, vanilla orchid, chiffon which makes it extremely pleasant and reviving.
So, these are the best women's body sprays and body mists in India, that can be used for summers as well as winters.