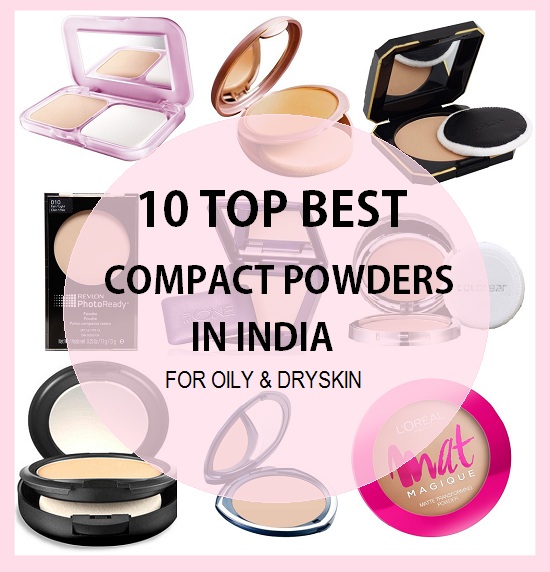 Best Compact Powders in India with Price for Oily and Dry skin
Compact powder or face powder is very useful to give a final touch up to the skin. They are also suitable to set the foundation in place and to cover some minor blemishes. Compact powders are used to absorb the oils to create a shine free matte look. However, compacts can also be used over BB or CC creams to get a natural look. Earlier we had shared affordable compact powders in India. Here are best 10 compact powders in India with the price. The list is divided into compacts for oily skin and face powders for dry skin.

List of The Best Compact Powders in India for Oily Skin (2021)
In our first section, we wills hare the best affordable compact powder for oily skin. Oily skin needs frequent touch up so that the skin looks matte. Oiliness and greasiness can make the makeup look patchy hence, it is  important that we should choose compact for oily skin which are light in texture and does not get cakey on multiple application through out the day. You can also check out the loose powders in India and translucent powders in India
1. Maybelline Clear Glow All In One Fairness Compact Powder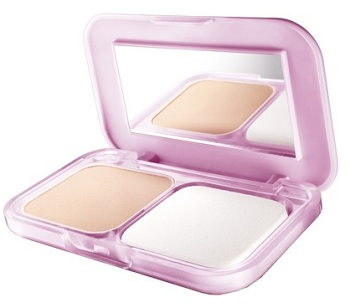 Maybelline Clear white compact powder is enriched with Pro Vitamin C to give the skin an even tone look.

This also comes with SPF 26 which helps to protect the skin from UV rays.

It is oil free therefore will not make the skin oily or greasy.

This is light weight and is not chalky to blend.

 The packaging is beautiful with a good sized mirror and a separate pan to keep the sponge applicator.
Price:
It comes for 225 rupees
2. Lakme Radiance Compact Face Powder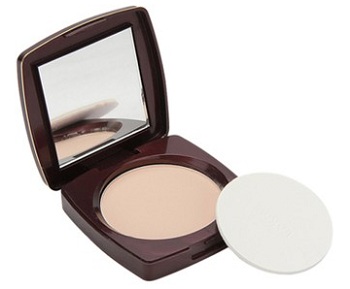 We will rate this as one of the most affordable and non chalky compact powder.

This is suitable for oily skin and for teenagers or girls who are on budget.

It's is slightly drying therefore will suit oily skin better.

The powder puff is also of decent quality.

The light weight formula is appropriate for multiple usage during the day.
Price:
This compact powder is only for 110 rupees and the packaging is good considering that.
3. MAC Studio Fix Powder Plus Foundation Compact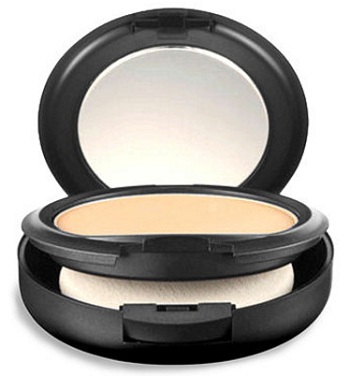 MAC lovers love this compact since this is one-step powder and foundation which gives a radiant smooth, shineless all-matte skin with full coverage.

This is ideal for oily skin and is a long-wearing compact with a velvety texture allows skin to breathe.

It transforms the oily skin into a matte and pore free skin instantly
Price:
This is for 2400 Rupees. Prices are subjected to change since MAC hiked their prices recently.
4. L'Oreal Paris MAT Magique Compact powder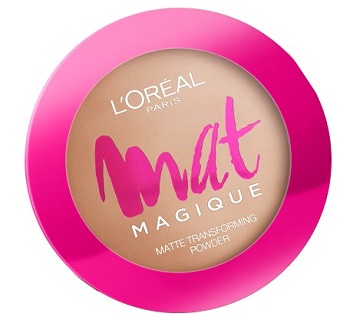 This compact powder was the recent launch from L'Oreal Paris and the powder is just amazing for oily skin

Its controls the oils for couple of hours and has SPF 34 PA+++.

The packaging is also very girls and bright.

There are two separate compartments one for the powder pan and the bottom one for the puff applicator.
Price:
This is just for 399 rupees and comes in 5 shades which matches almost all the Indian skin tones nicely.
5. Revlon Photo Ready Powder Compact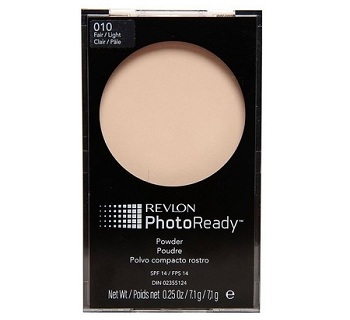 The packaging of this compact is sleek but I find the small applicator to be useless.

This is a compact therefore a bristled brush is not that useful.

This has 5-6 shades to choose from and there are shades for dark skin too.

It is light weight and is easy to blend.

Moreover, this has photochromic pigment with SPF 16 therefore will give a photoready finish.

This is suitable for all skin types though oily skinned girls will love it

The micro fine texture blends nicely with the skin and skin looks smoother and covers minor flaws as well.
Price:
Revlon compact is slightly expensive as this is for 1100 rupees
Best Compact powders for Dry skin in India

Now, in the second part of this article, we will discuss the best compact powder for dry skin. These powders are non chalky and moisturizing. Hence, you can try them during the day.
6. Lakme Flawless Creme Compact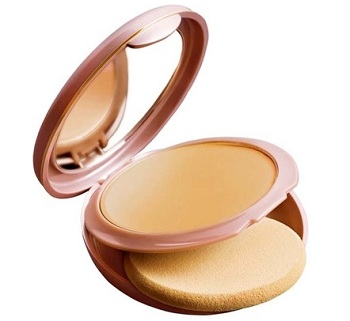 This Lakme cream compact is for 650 rupees is suitable or dry skin.

It's packaging has 2 compartments.

The top one for the pressed powder while the bottom one is for the sponge applicator, therefore is hygienic to use. This face powder prevents dryness and gives a dewy glowy look.

This also has luminizing pigments which give a radiant glow.

This is ideal for Indian skin complexions since Lakme makes foundation and compact shades that matches Indian skin complexion perfectly.
Price:
550 rupees
7. Oriflame The ONE Illusion Powder Compact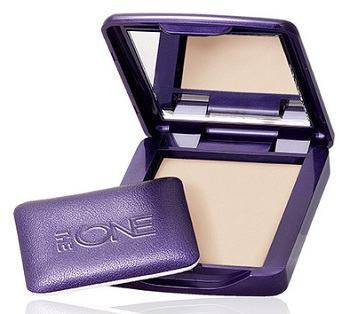 This compact comes in a bright navy blue rectangular packaging.

I like the powder puff applicator which looks pretty and very easy to press the pigment over the face.

Thus, is available in 4-5 shades in India.

This compact powder can be tried by all the skin types.
Price:
This is for 649 rupees.
8. Colorbar Perfect match Compact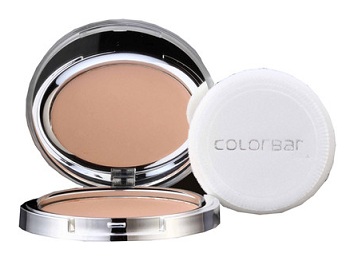 This compact powder is finely milled and very easy to spread and blend.

Colorbar compact has the colors that seamlessly match the Indian skin colors.

This fine powder is able to fill the pores and give a flawless look. 

This compact has Vitamin E, hyaluronic acid which keeps the skin nourished and moisturized.

Therefore is ideal for dry skin as well.
Price:
It is for 700 rupees.
9. Revlon Touch and Glow Moisturizing powder Compact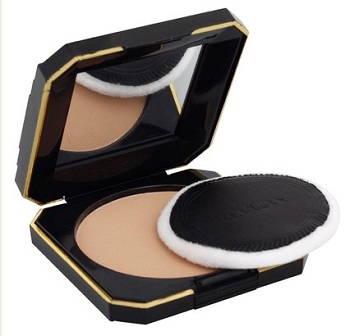 I love this powder since this is very affordable for 450 rupees and will last for 6-7 months even when used daily.

This is moisturizing and ideal to be used on all the skin types.

It is very easy to blend and is good for everyday use.
Price:
It is 450 rupees
10. Chambor Silver Shadow Face Compact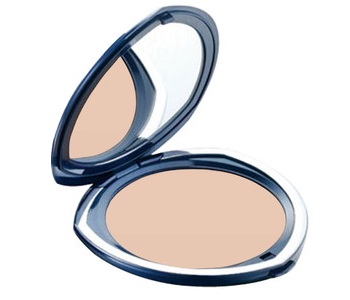 This compact comes in a beautiful silver blue packaging which is classy looking.

It has a smooth and non chalky texture that blends flawlessly and gives a poreless skin.

The silky feel after the application makes it good for setting the makeup and also acts as a translucent powder.

This can be tried by all the skin types and dry skin will love the texture of this compact.
Price:
It cost 945 rupees.
These were the compact powders with dry skin and compact powders for oily skin in India. Have you used these? Do check out the other posts related to make up. :)