10 Best Cream Blushes in India from brands with Price
Hello girls, how are you all? :) A couple of days ago, I had shared about the powder blushes in India and I thought I should also compile a list of some good cream blushes. Do you know the biggest advantage of cream blushes? It is that they will last all day long. While the powder blushes get faded after some time. It is also important that you blend the cream blushes nicely else the patchiness and shabbily blended blush can look terrible. So, In India a lot of brands are available that makes cream blushes. In my list, I have also included some brands which are not so easily available but online they are easy to get for eg: MUA, Makeup Revolution etc.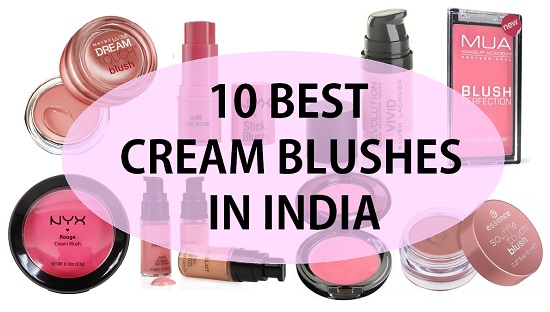 Best Top Range of  Cream Blushes in India
Most of these cream based blushes are from drugstore brands and not from the high end brands. So, let's start the list of best cream blushes in India.
1. Maybelline Dream Touch Blush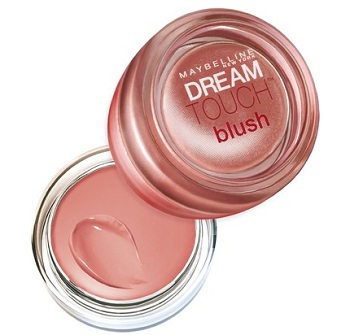 I like Maybelline makeup products due to their affordability and variety. This is the most inexpensive blush I guess from the list yet this is worth trying, especially if you are looking for a cream blush under 500 rupees. This comes in a tiny pot and has couple of shades only. I guess only 3 shades. The price of this Maybelline cream blush is 399 rupees. Try your luck online dearies, you may get these at discount. :)

2. Inglot AMC face blush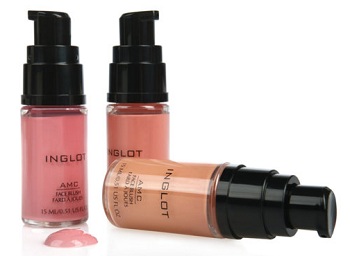 These are packaged in a cutesy looking pump pack. So unlike the pan they are in pump dispenser bottles. You will just need a little amount and blend them on the cheek bones. I tried them at the store and loved them. This blush is available in around 7-8 shades that I have noticed. These are for 1200 rupees. You can go to Inglot counter to check the color you prefer. Read: Sleek Blush in Rose Gold

3. Essence soufflé Touch Blush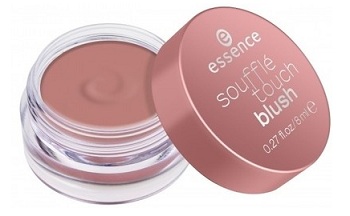 This is exactly like that of the Maybelline dream touch blush as this too comes in a tiny glass pot. I included this in the list as I have seen essence cosmetics are now available on flipkart and other shopping sites. Moreover, the price is only 349. yaay! :) Oh I see this is even cheaper than the Maybelline one. There are around 4-5 shades of this blush.
4. Faces Glam On Cream blush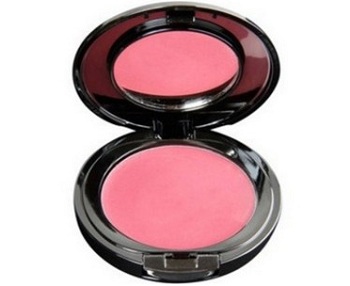 I had this cream blush and gave this to my cousin. This was a good buy at 449 rupees, earlier this was a little cheaper. This Faces cream blush has 5 shades only. This was a little difficult to blend but with some practice was able to use it. Don't know if that was with the blush or me. :)

5. MUA Blush Perfection Cream Blusher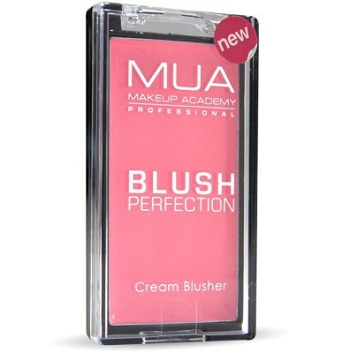 This cream blush is packaged in a rectangular pan which isn't a very attractive as a packaging but has a good decent pigmentation. By the way, I am glad that our Indian shopping sites have started to stock up brands like these as earlier I had to buy directly from MUA official website. And that used to charge 800 bucks for shipping only. This MUA cream blush costs 500 rupees, though you will see that the price is different everywhere online, so, check the site that sells them for cheap as their original price is around 2 pounds so like 220 rupees something. We have to be a smart shopper right girls!!

6. Makeup Revolution Vivid Blush Lacquer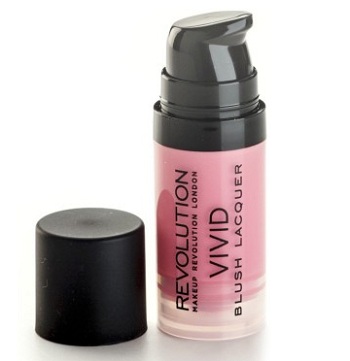 This is a creamy blusher that comes in a similar packaging as that of the Inglot one. The pump pack is definitely enticing. I have seen this on Jabong for 450 Rupees. This has 5 shades. I like to pick up the medium pink one which gives natural looking flushed cheeks.
7. Oriflame Studio Artist cream blush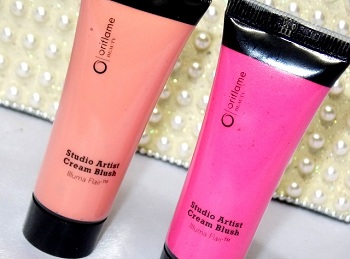 I have 2 of these Oriflame blushes and they only have 3 shades. They are for 550 rupees. They are good for the price as the quantity is huge but I wish they should have been slightly more pigmented but blending them is easier and they have a liquid lotion like texture unlike the thick creamy texture.
8. Nyx Rouge Cream Blush
They are my favorite. You can buy NYX products from a lot of online sites. They are available in loads of different colors. I have Tea rose and Rose petal which are so beautiful and really nice to blend. I love Nyx blushes. I even like their powder blushes as well. I had also reviewed Nyx powder blush in Desert Rose, If you wanna check out. :)

9. Nyx Blush Stick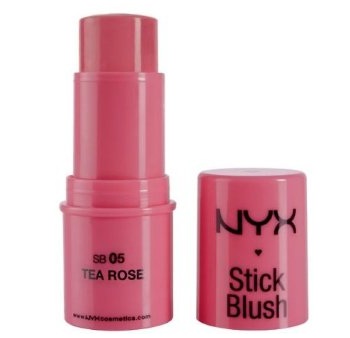 So, if you don't like the concept of cream blush in pan then you can surely try the cream blush in stick format. I think they are easy to use as I have one such blush and all I have to do is to just rub the stick on the cheeks and with gently finger patting blend it over.
10. Inglot Cream Blush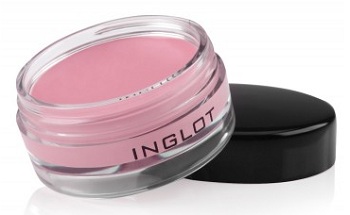 Last but not the least, is the Inglot cream blush which is packed in a pot just like the pot liquid lip colors. They have so many shades to choose and are for 750 rupees each. I have honestly not tried these but these will be more like the thick creamy blush which will blend easily. If you are more into powder blushes then I think Inglot powder blushes are the best when it comes to shade selection, price and pigmentation, here I am talking about the freedom system refills which are cheaper.
So beauties, these were the cream blushers in India, which is your favorite brands of cream blush amongst these or do you like some other brands? :)