Best Eyebrow Pencils, Powders and Eyebrow Kits in India
Do you like shaping your eyebrows? Do you know that your eyes can look stunning when you have shapely and redefined eyebrows. By eyebrow shaping we do not mean completely changing the eyebrows. But it simply means to fill any gaps, or to shape them lightly. To do that, there are several eyebrow makeup products like eyebrow pencils, powders, wax, gels, creams etc. So, what they do, they simply help to fill the gaps, bald patches, and shape your eyebrows. The wax also helps to keep the hair strands in place so that the eyebrows look polished. Here, we will be sharing the best eyebrow pencils, eyebrow powders and gels that are available from different brands in India.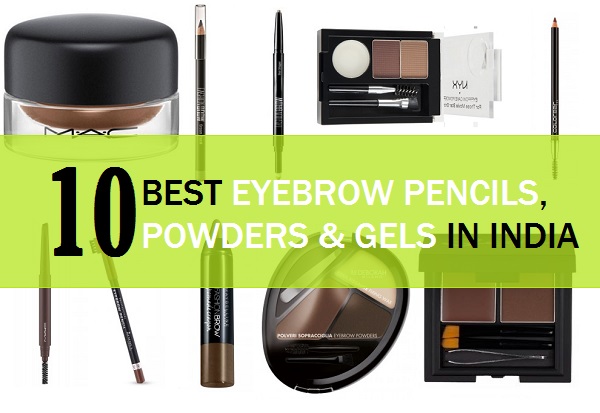 Let us tell you quickly how to fill your eyebrows.  Or you can simply skip to the list of best eyebrows part.
Some Tips to fill the eyebrows perfectly
Now, let's move on to know how can be shape the eyebrow nicely and fill them in for a perfect glamorous looking brows.
First of all comb your eyebrow with a clean mascara brush or the tiny comb that you get with makeup brush sets.

Once you have combed all the hair outwards and upwards. You get to see your real eyebrow shape. Now, apply the wax if your eyebrow hair are very unruly, if not proceed to the next step.

Take your eye brow pencil or eyebrow powder, gel etc. These eyebrow products vary in texture but their job is to fill and darken the eyebrows. You should only darken if you need else just filling is fine.

For pencils you do not need anything but for eyebrow gels, cream and powder you will need an angled brush.

Now fill the brow using light strokes. Do not be harsh with the strokes as that may look unnatural. Basically the eyebrow will be lighter at the start and at the end but a tad darker in the middle. So, keep in mind that once you reach the end part your hand strokes should be very light.

After you have filled the brows, you need to diffuse that using an eyebrow brush again. This creates beautiful and defined eyebrows.
10 Top Best Eyebrow Pencils, Powders, Gels and Kits: 2021
1. Maybelline Fashion Brow Duo Shaper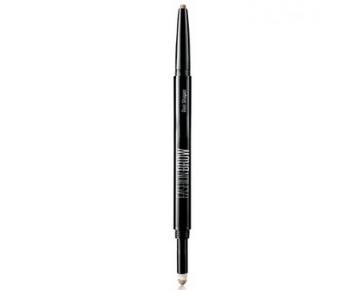 This duo brow shaper has the two ended pencil which has a pencil shaper to fill in the brows and the other end is the sponge tip that softens the edges with the powder. This eyebrow shaper is available in 2 shades like Grey and brown. This is for 300 rupees.
2. Sleek Eyebrow Kit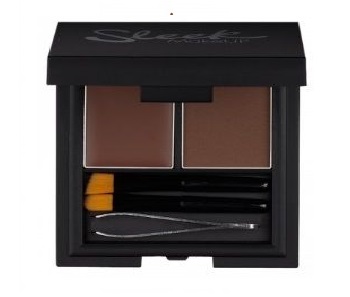 Sleek makes some very good contouring kits and eyebrow kits. This kit has two powders like a darker creamy shade a lighter color powder. You can mix and match the colors to match with the eyebrow colors perfectly. There is also a small tweezers and an angled brush that comes with this kit. The kit is priced at 11-12$.
3. Maybelline New York Fashion Brow Cream Pencil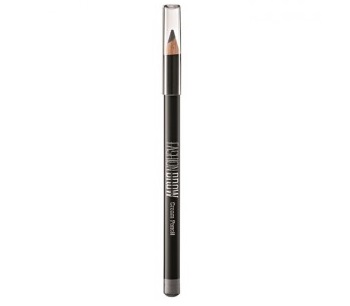 This is a creamy eyebrow pencil. This pencil has a super creamy and easy to blend pencil for the brows. It gives a natural looking brow shape and intensity. This has only one color and that is dark brown. This will have the thicker well shaped lasting brows up to 12 hours. These fill, shape and blend with complete waterproof impact. The Creamy formulation has a good pigmentation.
This ensures a good color pay off and has a 12 hour wear time. It has 2 shades available i.e. grey for dark hair and brown for light hair. Price is 375 rupees.
4. Rimmel Eye Brow Pencil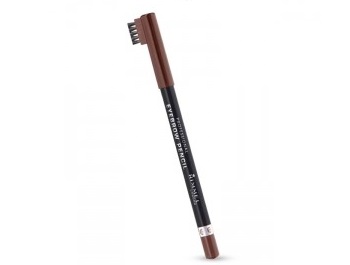 This is available in 3 shades like dark brown, drown and hazel. This is a professional Eyebrow Pencil is used to enhance and refine the shape of the eyebrows. It can be used to fill gaps and darken the eyebrows. Price is only 225 rupees
5. M.A.C Brow Sculpt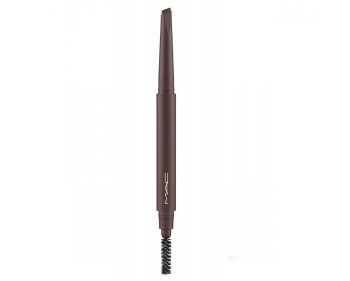 MAC brow sculpt is a retractable pencil that has a chiseled tip that adheres to your brow hair. It shapes and gently fills the eyebrows with a matte color.
The angled tip is easy to use and makes a crisp line and shape for the eyebrows. You can use the flat edge to make the diffused look. At the other end, there is a grooming brush that helps to diffuse and even out the strokes. This is a water and sweat resistant pencil that is smudge resistant. It is for 1650 rupees and have 8 shades to choose from.
6. NYX Cosmetics Eyebrow Cake Powder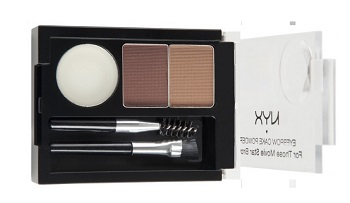 The NYX eyebrow cake powder has a creamy brow setting cream and a powder that helps to set the color. There is a wax and powder basically. So you can customized it to create the ideal shade and shape to define and fill in your brows easily. You will also get a slanted brush to apply the cream and powder. And a little spoolie to shape and tame the unruly eyebrows. This is available in 6 shades and is for 600 rupees.
7. Maybelline New York Fashion Brow Pomade Crayon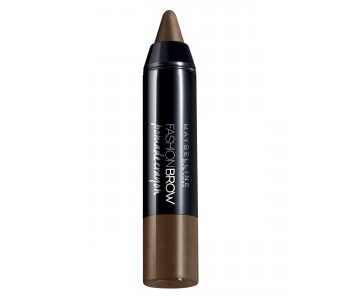 It cost 450 rupees and is available in 2 colors like dark brown and soft brown. Maybelline brow pomade crayon gives a perfect brow in one simple sweep. It will sculpt and tame bushy brows into a refined shapely brows.
To use this you can draw small strokes along the brow contour to achieve groomed, well-shaped brows. This is suitable to sculpt bushy brows. The creamy texture that is easy to use.
8. M.A.C Fluidline Brow Gel creme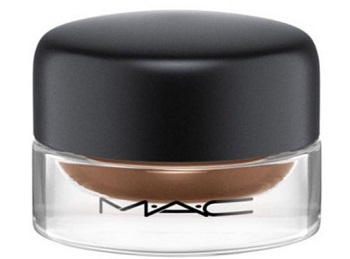 If you need a waterproof and gel cream brow enhancer or shaper then MAC fluidline brow gel cream is appropriate. It is a long-wearing waterproof gel packaged in a pot that gives precise definition to the brows. It applies smoothly and with even stokes it sets quickly for the ultimate well-groomed brow. You can fill the bald patches, shape the brows or even lengthen the brows for a finished look. There are 5 shades of this gel cream and is for 1400 rupees.
9. Deborah Eyebrow Perfect Kit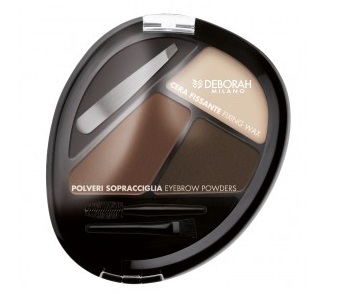 This eyebrow kit is for 895 rupees. The palette contains 3 powders in different shades so that either you mix them or use two of them separately. It also contains a colorless wax to give shape and set the powder in place. Moreover, the wax also keeps eyebrows in place and prevents unruliness.
10. Colorbar Stunning Brow Pencil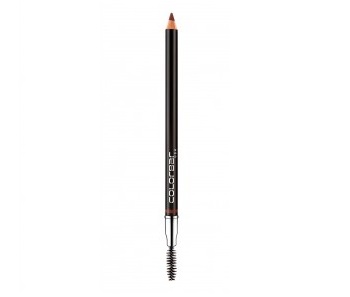 Colorbar creamy brow liner that keeps brows nicely shaped. This is a pencil eyebrow shaper. This all-in-one eyebrow pencil accentuates the shape of your brows. The formula spread evenly to shape the brows. The wax-based formula is infused with natural anti-oxidants that suit every skin perfectly and wears lightly. This is mineral oil and preservative free and is also dermatologically approved. This is for 650 rupees.