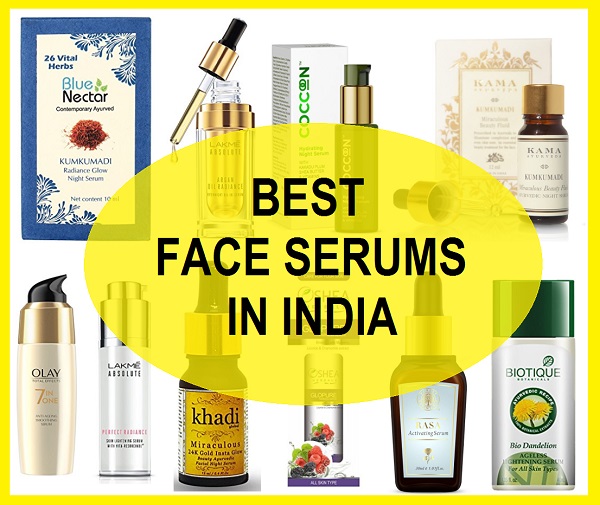 10 Best Face Serums in India: for Dry skin, Oily skin and Combination skin
Face serums have taken the market by storm as the newest skin care entity is being promoted by every brand these days. But why these serums are so much in demands? Contrary to the skin creams which can e heavy and takes time to penetrate in the skin layer, these face serums are lighter and the elements seeps includes the skin layers deeply effectively within minutes. For oily skin, serums are boon and can be extremely handy product. So, we made this list of the face serums that can be applied by men and women having dry skin, oily skin and sensitive acne prone skin.
What are Face Serums and How to use it?
Skin serums are very thin in consistency and water based skin care products that are applied before any skin acre product. Reason is that they get inside the skin easily and quickly. At time, they are gel based as well. There are serums made for different concerns and skin issues like anti aging, skin brightening serums, dark spots lightening ones and even or the acne treatment. A serum is a thin, runny and watery essence that infuses efficient and essential ingredients deep into your skin. You apply skin serums after cleansing and before using a moisturizer or any other makeup bases. It's absorbed quickly and leaves no traces, so there's nothing to worry about.
How to apply Face serums?
As serums are extremely light, hence, they should be applied after the cleansers and before using any heavy skin creams or makeup products. To apply any facial skin serum, you need to take a pump of the product and dot all over the face, then using the clean fingers, apply this and massage the face gently. Gentle tapping or patting motion is also recommended to make the serum get inside the skin layers. There can be serums for the day time and night time hence, you can decide which the one that you like to use.
Best Face Serums for Men in India (2021)
Let's look at the top 10 face serums available in India.
1. Biotique Bio Dandelion Ageless Lightening Serum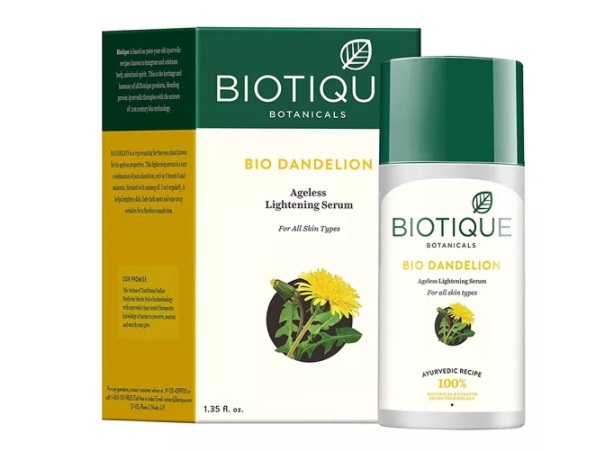 Made with some of the very skin friendly and eco friendly ingredients this Biotique Bio Dandelion Ageless Lightening Serum is one of the best serums. The reason is pretty simple. The small and easy to use packaging that is filled with the goodness of the natural derivatives like pure nutmeg oil and dandelion extracts. Such products are bound to you give you soft and smooth skin, when applied daily. Moreover, the  skin lightening serum also makes the skin look glowing with its light and watery texture.
Recommended for: All skin types for skin lightening and brightening
2. Olay Total Effects 7-In-1 Anti-Aging Serum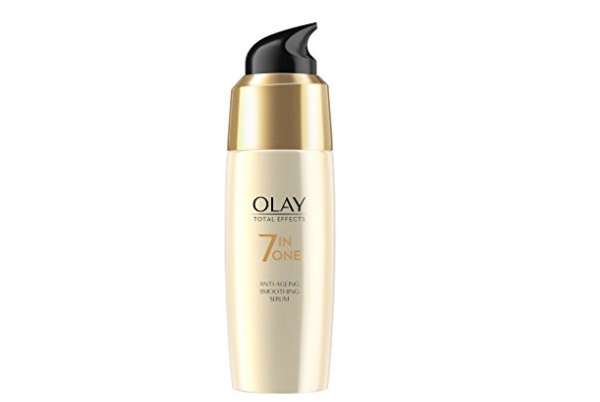 Olay Total Effects 7-In-1 Anti-Aging Serum is from the 7 in 1 Total effects range. The Olay anti aging skin serum is a pump based product that is extremely easy to use. The anti aging serum is blend-able and easy to absorb formula is good for men as well. While you need something extra during winter, then you can apply this first and then use a rich moisturizing cream. Just like the other products from this range, this too focuses on the elimination of line and wrinkles from the skin and to delay the skin aging. Formulated with a special complex of VitaNiacin and Anti-Oxidants, it fights the aging signs. If you have dry then then do check out this list of the best facial oils for aging skin in India.
Recommended for: All skin types for dark spots reduction and healing of the aging skin
3. Khadi Global Royale 24K Gold Insta Glow Beauty Ayurvedic Facial Night Serum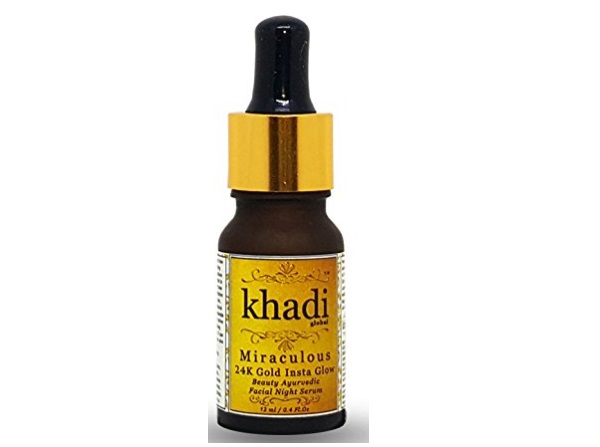 The khadi facial serum is laced with the 24 karat Gold particles. While this can be applied by everyone, it also gives a boost of the cell renewal rate. It is easy to seep in the deeper layers of the skin, as a results, skin appears brighter and glowing. Men can apply it at night before using their night creams to boost up the effects. The night serum for men is able to lighten the dark spots and fine lines on the skin but make sure you apply it regularly.  Moreover, the serum also shrinks the open pores or those large pores which are commonly seen when you've oily face. The only problem is the price of this serum product.
Ingredients: Pure dandelion, Nutmeg oil, Usira, Ashwagandha, Kaliya, Laksha, Yashtyahva, Yashtimadhu, Swarna Bhasm, Nyagrodhapada, Padmaka, Padmakesara , Nilotpala, Manjishta, Pattanga, Ajakshira.
Recommended for: To get Glowing skin and for all skin type but not for the acne-prone skin types
4. Lakme Absolute Argan Oil Radiance Overnight Oil-in-Serum
Lakme Absolute Argan Oil Radiance Overnight Oil-in-Serum is made using the Argan oil. Argan oil is considered as one of the best essential oil that can combat the skin dryness, aging and also the blemishes son the skin. This is why Argan oil is quite effective for skin and hair as compared with other essential oils. Upon application, this serum gives you instant boost of glow and radiance that you would surely love. You can even purchase pure Argan oil and utilize it in your skin care routine. Do check this list of the best Argan oil brands in India, if you would like to know.
Recommended for: All skin types for that smooth glow and hydration, though not for very oily skin
5. Cocoon Hydrating Night Serum + Intense Repair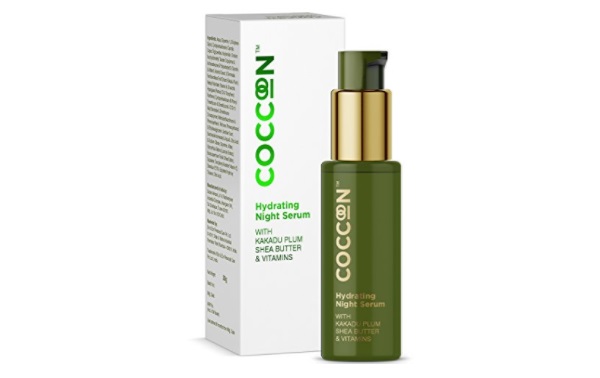 I've used this serum recently and loved the essence and overall feel of the product. The serum's intense formula fights those signs of skin aging and also protects the skin from the effects of harmful free radicals. The night serum is suitable for men and women with all skin types. You can definitely include it in your night routine and layer it under the night cream. As an added benefit, it also repairs the dull skin and the black spots, blemishes on the skin. It is Non-Comedogenic hence, it doesn't block pores on the face. It consists of the Kakadu plum extracts that is rich in the vitamin C along with the Licorice.
Recommended for: Night serum for anti aging benefits and to repair the damage
6. Oshea Glopure Fairness Serum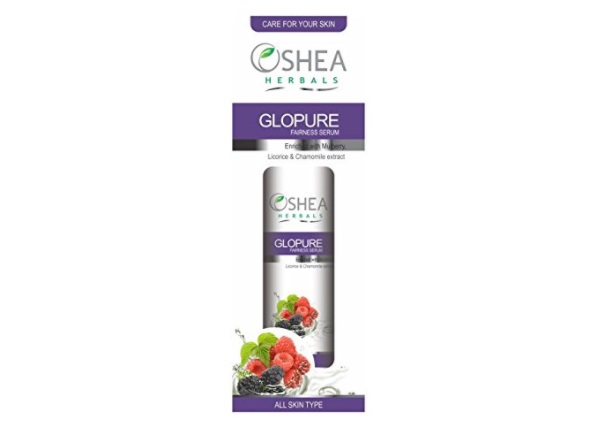 Oshea Glopure Fairness Serum comes in a pretty packaging which is of a pump pack. This is quite convenient to use and the fairness serum has a gel like texture. The light gel penetrates the skin layers and reveals natural glow. Though the serum is not able to give immense moisturization, it can anyways, give the benefits of the skin aging. Additionally, the serum also safegaurds the natural fairness of your skin. Oshea Serum contains mulberry extracts, Chamomile and licorice as its active ingredients. It is also able to make the skin fairer by suppressing the melanin production in melanocytes. It's the best serum for whitening the dark skin cells. You can read about my elaborate list on the best face whitening serums in India here.
Recommended for:  All skin types for the fairness and skin brightening
7. Blue Nectar Kumkumadi Ayurvedic Radiance Glow Night Serum
Blue Necter is a brand, which is fairly new but yet it managed to have good rating and reviews. The serum product is a face serum that is made for glowing skin. It is free from parabens, sulphates and whatnot! It is an Ayurvedic face serum, made using Kumkumadi Oil and other herbs like saffron, nagkesar etc. It supports the healthy glow and skin brightening with its ingredients. Moreover, the serum is light, therefore can be applied by dry to normal skin. It is also a good face serum for men to treat the hyper-pigmentation and spots.
Recommended for: Dry skin to Normal skin to sensitive skin for glow
8. Kama Ayurveda Kumkumadi Miraculous Beauty Ayurvedic Night Serum
Kama Ayurveda Serum is also loaded with the Kumkumadi oil. The easy to apply pack offers a user friendly feel. It helps lighten skin pigmentation. While, it also works on darkness around your mouth and lips, it also decreases the number of melanocytes responsible for releasing the melanin constantly when exposed to UV rays. It illuminates the dull and dark skin. Furthermore, the Ayurvedic serum also repairs skin damage. Yes, our skin gets damaged due to chemical in skin care products and due to the sun rays but the product is surely an expensive product which heals the long term damage on your skin.
Recommended for: Kama Ayurveda Serum is for dry skin for intense hydration and suitable for sensitive skin as well
9. Forest Essentials Activating Serum Rasa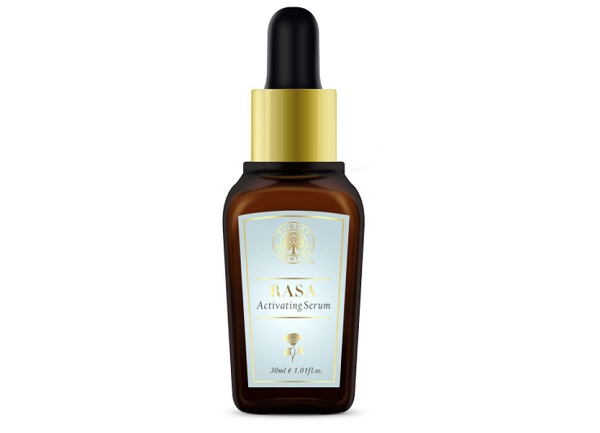 After Kama Ayurveda, Forest Essentials is also a luxury Indian brand which is expensive but the quality of their products is brilliant. The skin cell renewal boosting face serum is appropriate for getting supple skin. People who have dullness due to aging, must can try it to get back the natural glow. It gives a quick boost of moisturization to the dehydrated skin cells.
Recommended for: Aging skin and Dry skin for winters
Price: 2750 Rupees
10. Lakme Absolute Perfect Radiance Skin Lightening Serum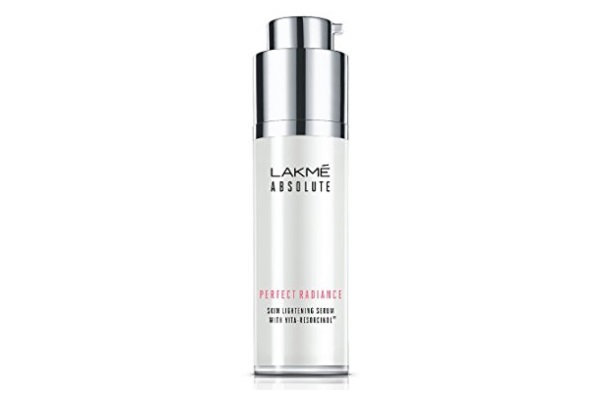 Lakme has another face serum that is more for the fairness, this is the Lakme Absolute Perfect Radiance Skin Lightening Serum. The light texture is satiny and is more of a serum for men and women with oily and acne prone skin. The serum lightens the skin tone and reduces the skin darkness. Made using the high resolution crystals, it is sure to get you the glow you need the most. It can be applied throughout the year, like during winters and summers. It has two important ingredients like Vita-Resorcinol and skin lightening vitamins.
Recommended for:  All skin types for skin lightening and can be used along it the skin lightening creams
Price: 899 Rupees
So, this was the list of the best facial skin serums for men and women in India, with oily skin, dry skin etc. These are available in the market and online shops easily. Some of them are affordable while some are expensive, so you have to judge depending upon your skin type and budget friends. Please do write to me, if you've got any queries.