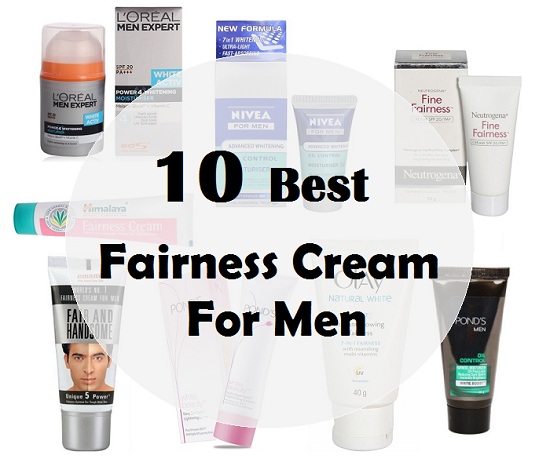 Are you looking for the best fairness creams for men in India? Fairness or Fair skin for many of us including men can be like a dream but does fairness creams and lotions can really make you fair? Honestly, guys I think fairness creams and lotions cannot drastically change the skin color though it is also true that they can lighten the complexion 2-3 shades by brightening your tanned skin. These fairness creams made for men can take away the tanning which is the major cause of skin dullness and darkness for men's skin especially the teenagers and college students. While the fairness creams can brighten skin color, they may not induce the milky white fairness. Yes, guys, it is true but they do work up to certain extent. Having said that, let's take a look at the best fairness creams for Indian men.
Top Best Skin Lightening, Fairness Cream for Men (2021)
Here, I have compiled best fairness creams for men in India that are available online and in the shops. By the way another method to make your skin fair is by applying face packs, so you can also read about the  Skin whitening face packs for men
1. Garnier Men PowerLight Intensive Fairness Moisturiser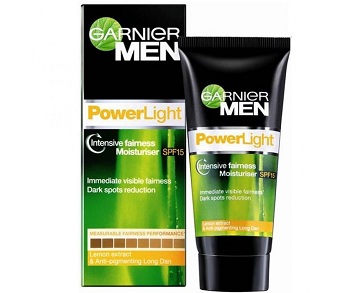 Garnier Men PowerLight Intensive Fairness Moisturiser is a light weight fairness lotion that gets absorbed really quick.

It has ingredients that reduces the formation of melanin which causes the skin to get darker.

It also contains lemon extracts that lighten the skin tone, eliminates dead skin cells and also SPF 15.

This cream will create a barrier between UV rays and skin due to which this becomes a good daily fairness cream for men.

The same fairness moisturiser is available in oil control formula for men with oily skin.
2. Pond's White Beauty Daily Spot Less Lightening Cream (Men fairness cream)

Pond's White Beauty Fairness Cream is enriched with active ingredients that keeps the skin's melanin low and enhances the complexion.

With essential Vitamins like Vitamin B3 this cream gives flawless and bright complexion.

It also has SPF 20 which shields the skin against the harmful sun rays that causes skin darkening especially for men's skin.

You may also take a look at the best skin whitening soaps for men in India.
3. Fair and Lovely Max Fairness for Men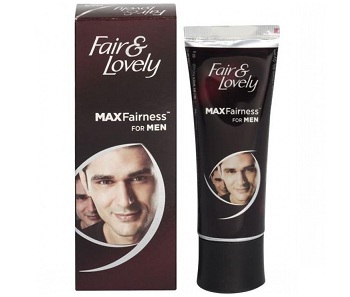 This cream is solely formulated for men's fairness.

Fair and Lovely Max Men's fairness cream has strong sunscreens.

It prevents the sun damage and skin darkening by the UV rays of sun.

SPF 50 gives a protection from a broad spectrum of UVA and UVB rays. 

It has lemongrass and cucumber extracts that lighten skin and makes it glow.

This fairness cream for men is good for normal to dry skin.

Sunscreens are very important, if you wish to have fairness, do known about the best sunscreens for dry skin in India.
4. Ponds Men Oil Control Fairness Moisturizer for Men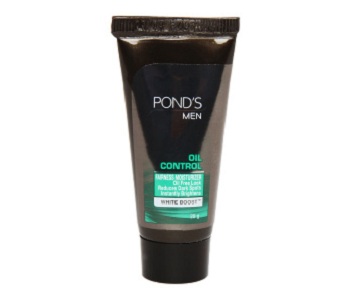 Moisturizer are more suitable for oilier skin tones as they are lighter and low on hydration.

Pond's Men Oil Control Fairness Moisturizer is an oil-free moisturizer with the power of two great ingredients like the Mineral Clay and licorice.

Mineral clay is known to quickly absorb the excess oils from the face and witch hazel tones the skin and also reduces the pore size temporarily.

This skin lightening cream lightens the skin and is formulated for Asian Men's skin.
5. L'Oreal Paris Men Expert White ActivPower Whitening Moisturizer Fluid
L'Oreal Paris Men Expert White ActivPower4 Whitening Moisturizer has white active power 4 gel that gives flawless skin.

It prevents skin darkening, and hence makes skin even tone.

This men's fairness cream has SPF 20 to fight sun rays skin darkening.

If acne scars if your primary concern friends, then do take a look at this article on the best acne scar removal creams for men. 
6. Himalaya Herbals Fairness Cream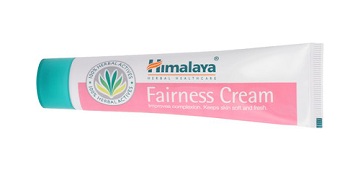 Himalaya Fairness Cream has both organic and natural products.

This skin whitening cream has formulated with extracts of aloe vera, walnut, orange and rose which adds a glow on the skin.

Himalaya even ensures that this fairness cream makes skin lighter within 4 weeks, but you know what to expect.

This men fairness cream heals dark spots and pigmentation.

I've also posted this list of the best anti-pigmentation creams in India, if you've pigmentation problem.
7. Nivea Men Advanced Whitening Oil Control Moisturiser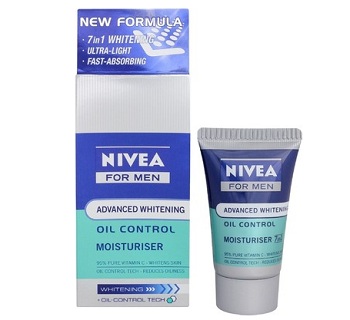 Nivea Advanced Whitening Oil Control Moisturiser is light weight, fast absorbing formula that gives ten fold fairness (if that means to be true!).

This whitening moisturizer for tough men's skin is ideal for a brighter fairer complexion.

The light non-greasy texture is ideal for men with oily face and who roam around in sun a lot.

When the skin gets sweaty then, there should be a skin moisturizer that should not clog the pores. Also do know about the best non-comedogenic face washes in India.

Therefore, a skin moisturizer for men like this will be suitable for oily and acne prone skin too.
8. Neutrogena Fine Fairness Cream for Men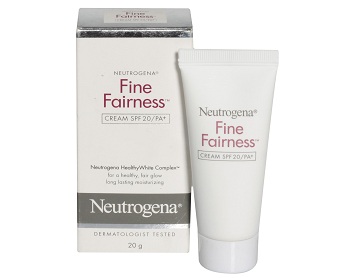 Neutrogena Fine Fairness Cream for boys and men has SPF 20 and is a daily whitening cream for men.

This cream's advanced formula reduces the results of melanin thus, gives the skin a healthy white.

It boosts whitening of the skin, reduces melanin and prevents skin pigmentation.

This skin whitening cream for men also renews the outer skin layer by boosting the cell renewal process.

To enhance your overall skin complexion, you must also try the night whitening creams for men in India, if you wish to get quick long lasting results.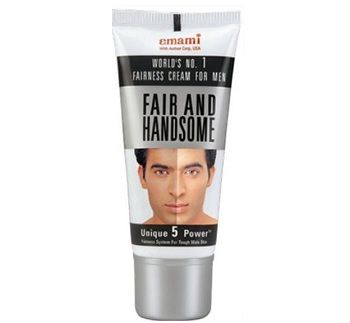 Emami's Fair & Handsome fairness cream for men has 5 step action fairness system for the tough men skin.

It has multivitamins and Lumino peptide for fairness for men's skin.

This claims to be the world's no 1 fairness cream for man but that is not entirely true but this is a decent skin cream.
10. Olay Natural White All in One Fairness Cream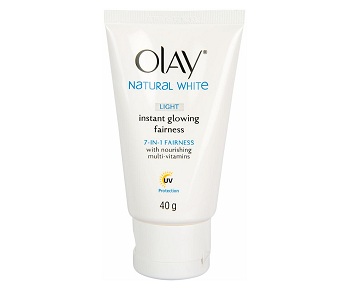 Olay Natural White All in One fairness cream can also be used by men and it has triple vitamins like Vitamin B3, Pro Vitamin B5 and Vitamin E to give a long lasting fairness and glow.

This lightening cream moisturizes, protects, reduces the visibility of dark spots and dullness for a healthy-looking natural fairness that glows from within.

This is ideal fairness cream for men's skin with dry to normal skin type.
How to Choose Skin Fairness Creams for Men
Men would have tough skin therefore, you should always try skin creams which are light in texture is that they get penetrated in the skin faster. Moreover, the skin texture should be non-comedogenic.
For dry skin, the skin fairness cream should be hydrating and moisturizing which should give moisture and skin lightening
If your skin is sensitive, then always try skin fairness creams which are dermatologically tested and are gentle on the skin.
Oily skin is greasy in texture and there is a constant release of sebum on the face. Sebaceous glands can become more active during the humid time. So, one should try to use skin creams which are light and do not have the thick greasy texture.
In anyways, most of the fairness creams will be non greasy and greasiness is the one thing that can make your skin feel darker in tone. 
These are the fairness and skin lightening cream for men in India can try. Which is your favorite and which one do you like? Tell us in the comments guys!!!
Recommended Articles: