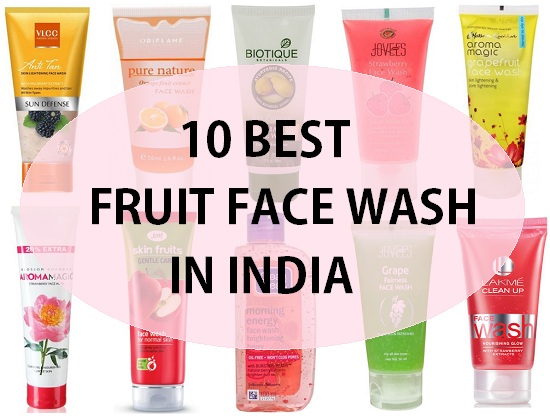 Fruits are enriched with the AHA Alpha Hydroxy Acids which will mildly exfoliate the skin color and adds a very healthy glow on the skin. Fruits also lighten the skin and fade the spots, marks and blemishes also. So, if you have been wondering which are the brands that make the fruit face washes, then we have compiled a list of 10 best face wash in India with the prices. You can also get the dark spots get faded by using fruit loaded cleansers.
Best Fruit Face Washes in India with Prices: (2021)
1. Oriflame Pure Nature Orange Fruit Extract Face Wash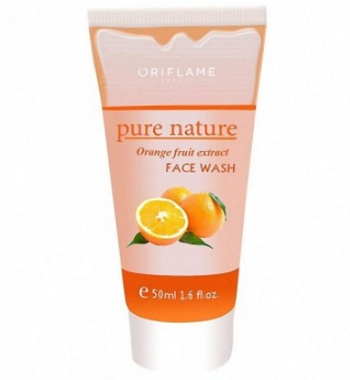 This is a fruit face wash from Oriflame that is formulated with the skin tightening and pore refining properties of orange fruits. This face wash is priced at 149 INR for 50 g. There are 3 variants of these face washes like the orange face wash, peach, strawberry oranges. The product is excellent to remove the tan and dullness from your skin so that it appears flawless.
2. Aroma Magic Strawberry Face Wash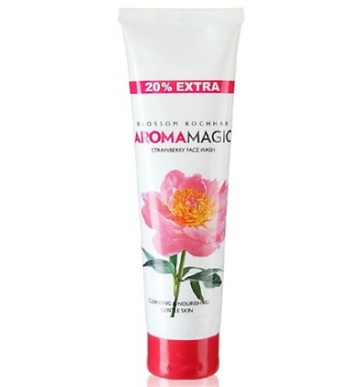 This Aroma magic face wash has strawberry fruit ingredients which are soothing and skin lightening. Strawberries are enriched with ellagic acid which whitens the skin and also gentle loosens the top most dull dead skin layer. This is suitable or all skin types and is priced for rupees 115 for 100 ml. Strawberry extracts in this product are helpful for dry and oily skin both. 
3. Joy Skin Fruits Apple Face Wash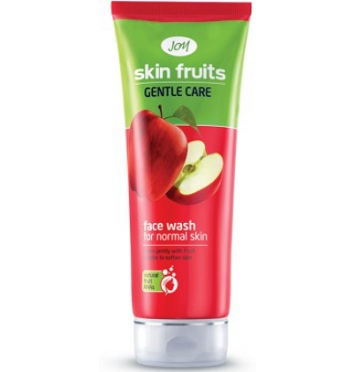 Joy skin fruits make a lot of different variants of fruit face washes like this Apple one, lemon, strawberry, lemon and others. Apples have Alpha Hydroxy acids which will brighten the skin complexion and also nicely cleanses the skin deeply. This is for 90 Rupees for 120 ml tube pack. I liked the red tube. It looks really attractive. Isn't it!! By the way in this Joy fruit face wash the fruit extracts are encapsulated in small beads.
4. VLCC Anti Tan Skin Lightening Face Wash With Mulberry And Kiwi Extracts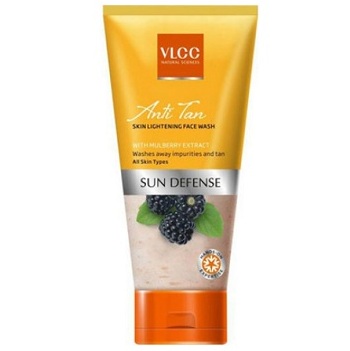 This VLCC fruit face wash has some great ingredients to detan the skin like mulberry and kiwi. These 2 ingredients are good to whiten the skin and to lighten any sun tan that gets accumulated on the skin in summers. These will also tone the skin. This fruit face wash is for 125 rupees for 50 g.
5. Clean and clear Morning Energy Fruit Face wash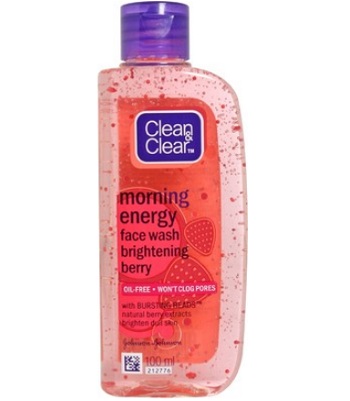 These face washes are available in 3 variants like berry extracts, lemons and apple. You can choose any of these and small pack of these fruit face washes are for 59 rupees pack. I have used the apple one and that was very hydrating and refreshing. It is the best face wash for oily skin that needs instant brightness and glow.

6. Aroma Magic Grapefruit Face Wash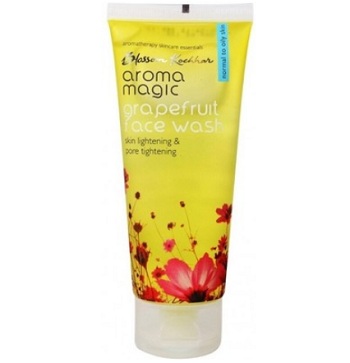 Grapefruit enriched face wash are considered good for oily skin as this amazing fruit makes the skin fairer and keeps the oil production in control. Grapefruit also tones the skin and improves the skin texture. The small 50 ml pack of this fruit face wash is for rupees 70. Grapefruit is excellent for oily and acne prone skin. Check out our post on the best Fairness face wash available in India
7. Biotique Bio Papaya Exfoliating Face Wash
This papaya fruit face wash is for all skin types and suitable for men and women. It gently exfoliates the skin thus reveal a clean and fairer looking smooth skin. This face wash costs rupees 55 for 50 ml tube pack. The gentle exfoliating particle helps to smoothen your face by getting rid of all that toxin,s dullness, and impurities that we accumulate on upper skin surface all during the day.
8. Jovees Strawberry Face Wash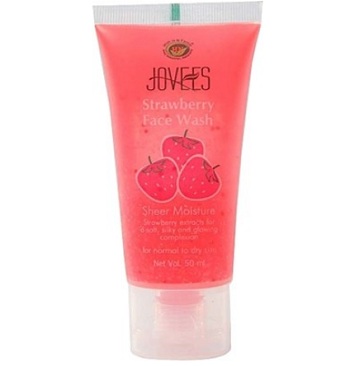 This face wash is dedicated for dry skin to normal skin. This strawberry face wash not only have strawberries as the name goes but also has jojoba and aloe vera that enhances the skin's elasticity. Jojoba serves as a moisturizing extracts which gives a velvety feel on the skin. This is a gel based fruit face wash which is for 80 rupees for 50 g.
9. Lakme Clean Up Nourishing Glow Face Wash with Strawberry Fruit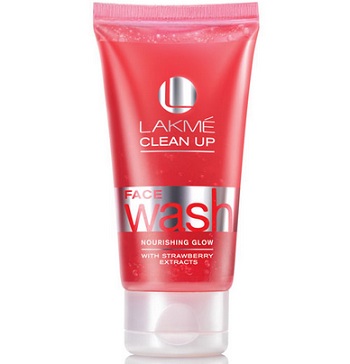 It claims that you can get a salon like face clean up at home with this face wash, scrub and the face pack which is good and these products are very inexpensive. This face wash can be bought for 40 rupees for the smallest sized tube. The face wash is now comes with a different packaging but it is clearly effective. 
10. Jovees Grape Fairness Fruit Face Wash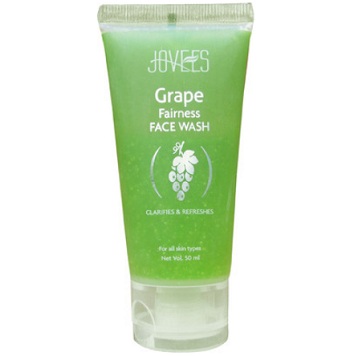 I like grapes. Grapes are so good for a youthful looking skin that I love to use face pack and face wash which contains grape extracts. This face cleaning product has grape extracts, aloe vera, vitamin E for extra nourishment and orange peel extracts which makes it good face wash for all skin types. You can but the small 50 g tube of this face cleanser for 90 rupees.
These were the fruit face washes in India. you can try the one that you like as per the skin type and your preference.