10 Best Indian Hair and Makeup Artist in Delhi
Wedding is not just a day but a day for which a bride longs for her entire life. She also would wish to have the perfect dress, makeup and jewellery to look her best on that day. That would make all the eyes glued on to her when she enters the venue in her bridal attire. Every bride is beautiful in her own way but with the right bridal makeup, hair and the dress, her beauty can be taken to another level, due to which people can't stop showering compliments. In this post, we are going to share a compiled list on the best professional bridal makeup artist in Delhi. They are the experts who can help you look stunning on your D Day. Moreover, when the bride's family spend so much on the bridal lehenga, jewellery,decorations etc then this gets crucial that every moment and the beauty of the bride is captured well. This is well great makeup complementing the dress and bride's complexion, features etc is important. So, let's have a look at these Indian Hair and Makeup Artist in Delhi.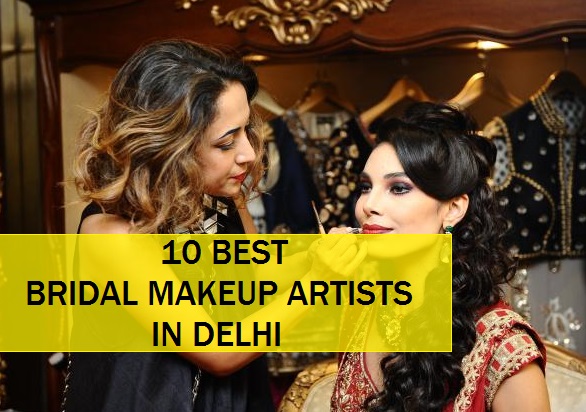 Top Best Indian Hair and Makeup Artist in Delhi
1. Ambika Pillai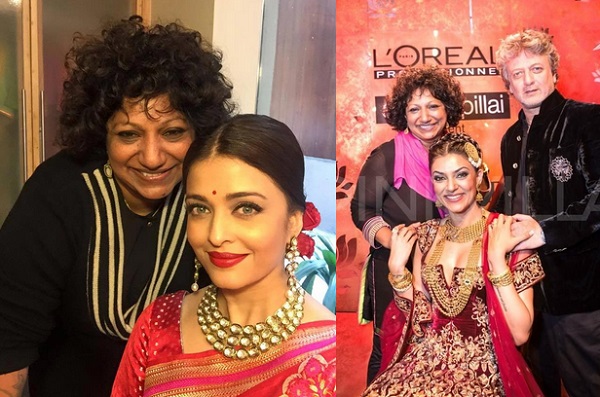 She is one of the most popular bridal Indian hair and makeup artist, who have got 3 salons in New Delhi in Chattarpur, Rajouri Garden and South Extension II. She is also the pioneer in this field and has been active in the Bollywood film Industry as well doing makeup for the likes of Aishwarya Rai, Sushmita Sen and others.
2. Ashmeen Munjal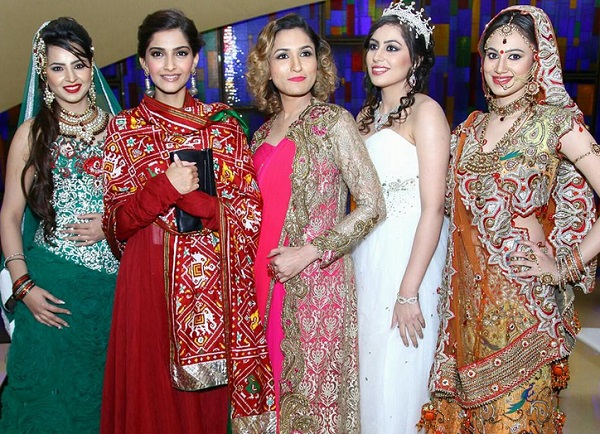 She is yet another popular name in the hair and makeup industry. She has won several awards for that Moreover, Furthermore, she is being associated for Femina Miss India contestants makeup looks. Her salons are named as Star Salon n Academy. Her salons are also located in the South Ex II in New Delhi. She is even involve in the grooms styling and makeup so that the couple looks beautiful and adorable. She is so popular that she does not even need a makeup artist portfolio now. :D

3. Meenakshi Dutt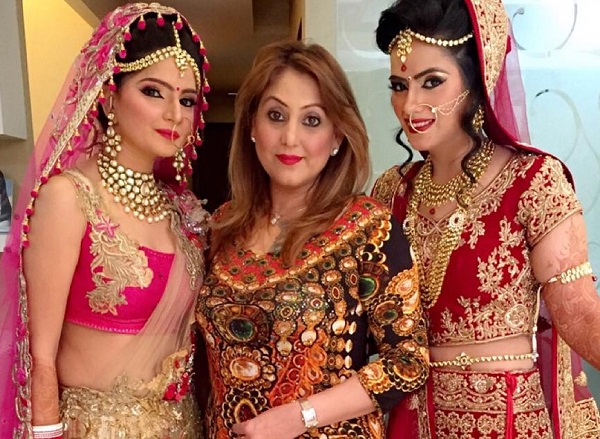 She is really famous hair and makeup artist in New Delhi especially in South Delhi. She was the Former beauty Queen and a popular anchor as well. Her salons are named are Meenakshi Dutt Makeovers which are located at Shivalik, Malviya Nagar and Punjabi Baag. She is great in all types of bridal makeovers and makeup like, Punjabi brides, South Indian Brides, Rajathani royal bridal look etc.
4. Poonam Rawat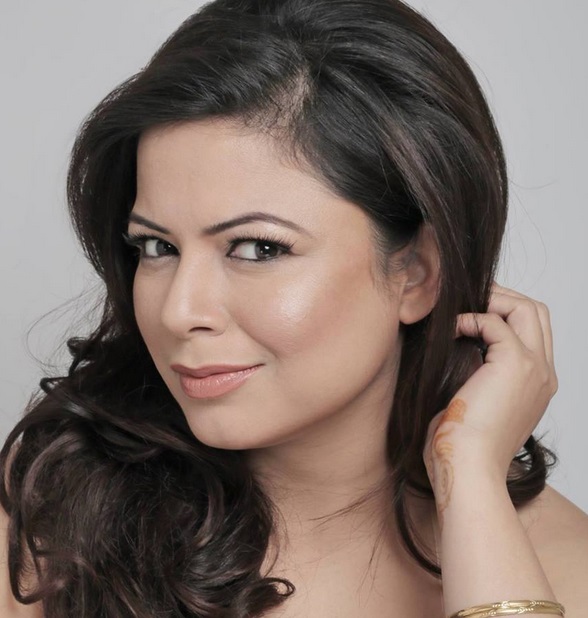 She is young and talented bridal makeup artist who likes to put focus on creating  flawless skin. She has been associated with the magazines like Grihsobha, Women's Era, Wedding Affairs, Wedding Plaza etc. Not only that, she is very good at the hair and draping and charges anywhere between 5000 to 2000 rupees.
5. Chandani Singh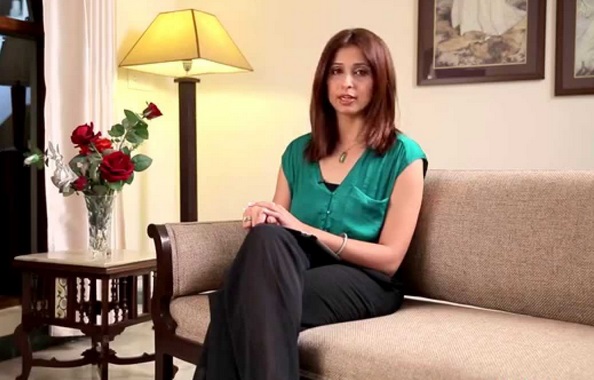 She is yet another popular name who deserves to be in this list. Since ages bridal makeup has been thought of as doing over made-up look. But she stays away from this notion and outs more focus on the bride's natural features,  beautiful skin and eyes that speaks a thousand words. She would charge anywhere between 7000 – 30000 rupees which depends on the assignment that she is taking up.
6. Gursewak Singh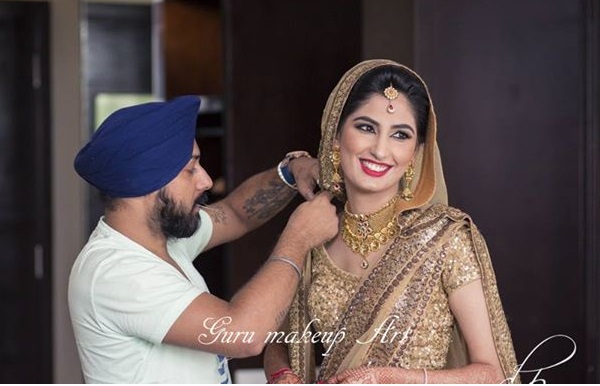 He may be the man in the industry dominated by the females but nevertheless he is great in his work, He just loves makeup and worked with the brands like MAC. His favourite way of bridal makeup is to put emphasis on the natural features and beautiful skin of the brides. But he is equally at the par when it comes to the dramatic smokey eye makeup. His charges are between 15000 to 30000 rupees per assignment.
7. Shalini Vashisht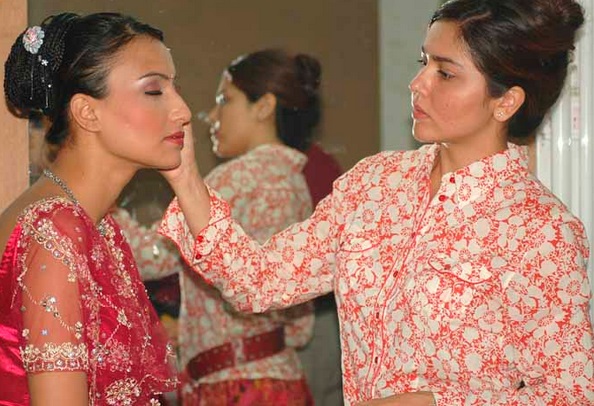 Shalini Vashisht is also a Delhi based professional bridal makeup artist. She has over 16 years of experience which speaks a lot for the work she has done. Not just the makeup she started as a model and is equally beautiful but alter chosen makeup and hair as her career. She charges between 5000- 25000 rupees for her makeup and hair assignments which are affordable. Popular celebrities like Aishwarya Rai, Sushmita Sen, Amisha Patel have been styled by her.
8. Natasha Gupta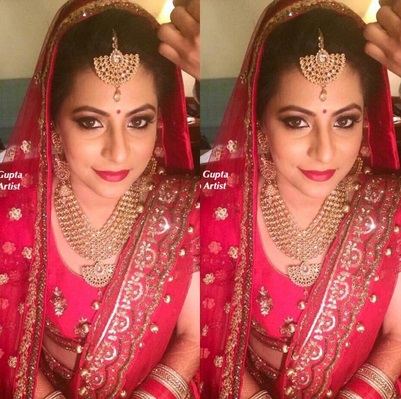 Natasha Gupta is a Delhi based freelance bridal makeup artist. She has a diploma in fashion and media makeup from Pearl School of Fashion. She is renowned in New Delhi and NCR area. Not just the makeup she is great at hair and draping as well. Apart from the bridal makeup she also does engagement makeup, occasion and ceremony makeup etc. Her charges are between rupees 5000-30000
9. Aakriti Kochar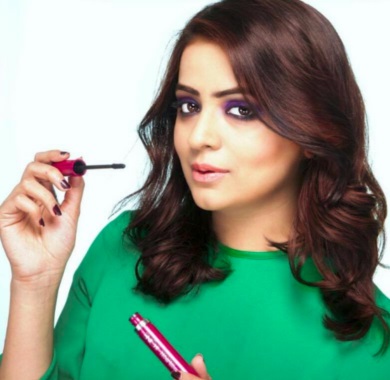 Aakriti Kochar is also a popular Delhi based Indian hair and makeup artist. She is based out of South Delhi's Kailash Colony. She has a team of makeup experts which helps her to take ample amount of projects. Her style is mostly modern amalgamated with subtleness. She also take assignments for destination weddings. Her charges would be anywhere between rupees 10000-40000
10. Kriti DS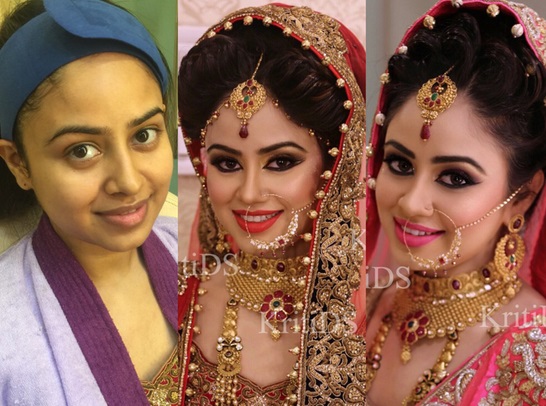 Kriti DS, who is also known as Kriti Dhir is a West Delhi based makeup artist who owns a salon in Pitampura, New Delhi. She took her training under the renowned Meenakshi Dutt. She is a newbie as compared with the others in the list but her talent is no less than the others. She looks doing vibrant and heavy bridal makeup looks which makes the brides looks no less than a diva.  Her charges are between rupees 5000-22000.