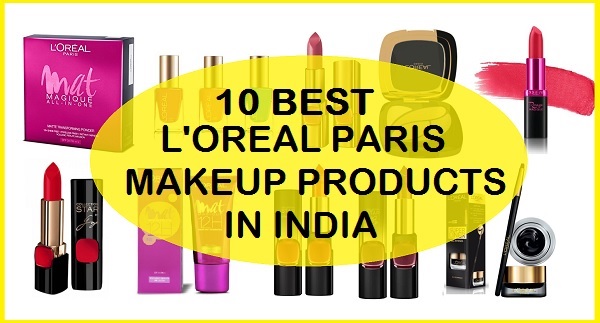 Best L'Oreal Paris Makeup Products in India. L'Oreal Paris has the brand name all over the world and it is well known for its makeup, skin care and hair care products. L'Oreal Paris makeup products are made with keeping the high quality in kind and has the most of the products which includes every makeup item that majority of women uses. The L'Oreal Infallible range is quite worth trying and so does the other products. Makeup is an art and to master this art quality makeup products are important. With quality, we mean that product that does what they should do. A foundation which stays longer and an eye shadow that does not crease much is what we should look for.
Top Best L'Oreal Paris Makeup Products in India
Here are the best L'Oreal Paris makeup products that one can try and use. These are the products which we think are good for the money paid and in terms of the quality.
1. L'Oreal Paris Mat Magique All-In-One Pressed Powder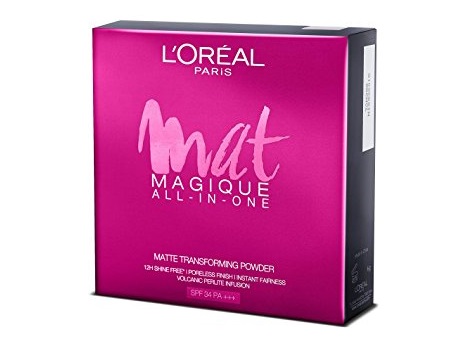 L'Oreal Paris Mat Magique All-In-One Pressed Powder is our favorite product since this is inexpensive considering it's L'Oreal Paris but this is formulated for oily skin for sebum absorption. The powder comes in a pretty pink and transparent packaging. There is a good sized mirror inside and a separate pan where you can keep the powder puff. The powder puff is of that rubberized thing that is suitable to be used wet or dry. The good thing is that you can wash the puff after some time so that it did not accumulate the bacteria which can result in skin issues. The powder is light weight and not cakey unlike some other compacts. This is one of the best face compact or oily and combination skin.
Pros
Light weight powder
Has SPF 34 for extra sun protection
Have 5 shades for different Indian skin complexions
Mineral formula that absorbed the oils and sebum from the skin
Keeps skin matte for hours
Cons
Can be a bit drying for dry skin
Suitable for: Oily to combination skin
Price: 350 rupees
2. L'Oreal Paris Liner Magique Black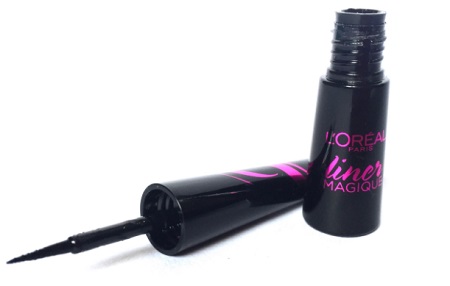 A black eyeliner is a must have in everyone's makeup kit and vanity. Nothing can beat the classiness of the black liquid eyeliner. They look great whenever you use them. The color of L'Oreal Paris eyeliner is intense black to highlight those attractive eyes. It is loaded with the ultra rich black pigments that helps achieve a rich black color on your eyelids. Best liquid eyeliners available in India
Pros
Nice packaging
Gives an intense rich vibrant black color
Sets faster and dries fast too
Helps in creating thick or thin lines
One stroke color
Great for everyday use
Cons
None
Price: This comes for 399 rupees
3. L'Oreal Paris Color Riche Nail Color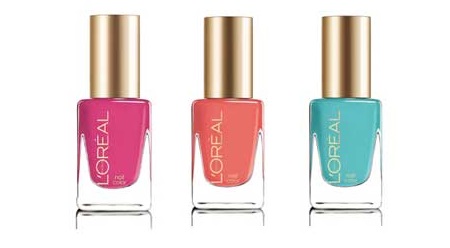 L'Oreal Paris Colour Riche Nail Color gives rich vivacious color on your nails that looks luxurious and offers 10-day wear. This may not be completely true, we mean the 10 day wear time, but yes, these nail polishes does last longer without chipping. The applicator is good and helps to apply the nail color beautifully and in single swipe.
Price: 299 rupees.
4. L'Oreal Paris Color Riche Moist Matte Lipstick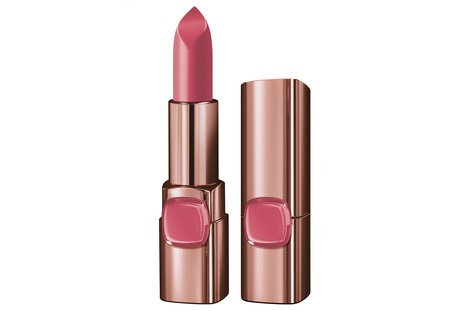 For women, who like matte lipsticks, this L'Oreal Paris Color Riche Moist Matte range of lipsticks is just perfect. This is ideal for women who wish to have a stroke of rich matte color on their lips. These lipsticks have got beautiful powdery velvet matte formula which looks glamorous. The need for matte lipsticks has increased manifolds this season which is why this range is suitable. The lipstick delivers moisture and color without making the lips dry. These are laced with jojoba oil for further moisturization.
Pros
Good for matte look
Applies really smoothly
Gives intense rich color
Have beautiful shades to choose from
Has Jojoba Oil
Highly pigmented matte effect
Powdery matte formula
Cons
Feathers a bit
Price: 899 Rupees
5. L'Oreal Paris Color Riche Les Ombres Eye Shadow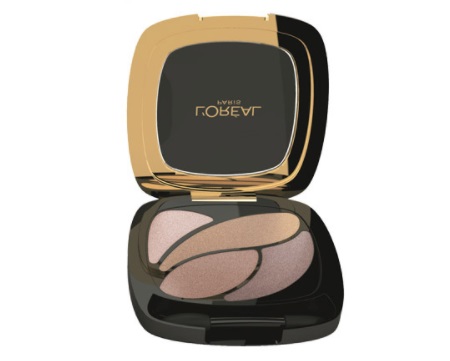 These eye shadow kits or palettes from L'Oreal Paris are also one of the best L'Oreal Paris makeup products for makeup lovers. The eye shadows are available in many variants that comprises of the beautiful neutral, vibrant shades, earthy tones etc. These go really well with the Indian skin. The palette that we love is the one with gorgeous neutrals  that one can wear for Indian festivals, weddings and as a single color for everyday use. They eyeshadows are crease proof and stay long on the eyes. You can extend the wear time with some eye primer first.
Pros
4 colors in one palette
Applies and blends well
The colors are really beautiful with nice shimmer and pearly texture
Blending then is easy
Good of staying power
Cons
Can be a bit expensive for some
Price: 850 rupees
Best Eye shadow Kits and Palettes in India
6. L'Oreal Paris Pure Reds Color Riche Collection Star Lipsticks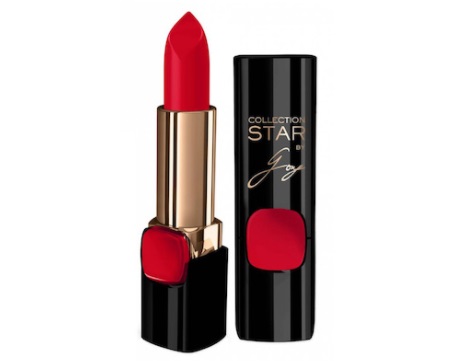 One of the best collection of red lipsticks in the world we should say! These L'Oreal Paris Pure Reds Color Riche Collection Star Lipsticks are similar in texture with that of the L'Oreal Paris Moist Matte Lipsticks. We loved the texture, pigmentation and this entire rage. This comprises of only reds but they are of different hues like you can get a pure red, deep red, red wine, orange red, pink red etc. For women, who can't stay without the classy red lipstick, a pick from this range is a must.
Pros
Matte and powdery finish
Vibrant rich intense colors
Reds of all hues
Great for Indian bridal affairs and otherwise
Hydrating formula
Enriched with velvet spheres, jojoba oils and pure pigments
Cons
None but these too feather a bit
7. L'Oreal Paris Color Riche Gold Obsession Lipstick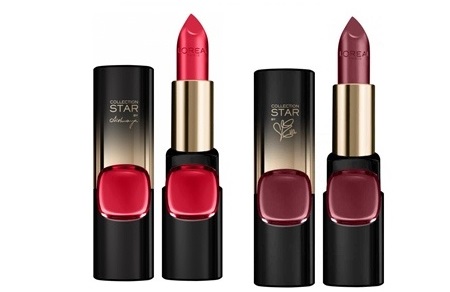 The next product is also a lipstick range that you can try and undoubtedly are also considered as one of the best L'Oreal Paris makeup products. These lipsticks are infused with precious 24 carat gold particle that gives them a luxurious feel and effect when applied on the lips. The lipsticks are still matte and not the glossy creamy shiny thing. It's just that you get a matte base with the gold particles. We liked their satiny creamy and lustrous texture. It appears shinier on the lips. L'Oreal Paris Color Riche Gold Obsession lipsticks deliver intense moisture with a velvet matte finish. It has Jojoba oil and a matte gel technology.
Pros
Has gold particles
Rich intense look
Packaging is beautiful and breathtaking
Packaging looks luxurious
Glides extremely smoothly over the lips
Ideal for dry lips
Cons
Expensive and some of us may not like the shimmery look due to the gold particles
Price: 1199 rupees
8. L'Oreal Paris Super Liner Gel Intenza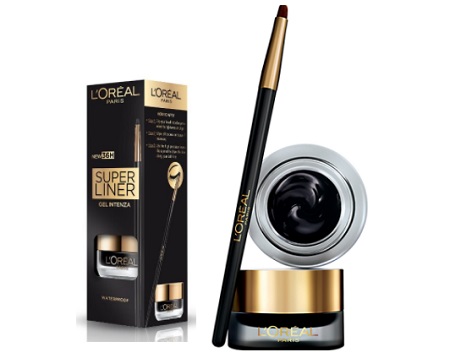 L'Oreal Paris Super Gel Instanza Liner is one of the best ego eyeliners that we have in Indian market. The texture is extremely beautiful which glides super smoothly on the eyes. This does not tug the eyelids or creates a tugging effect. The gentle delicate creamy formula is fast to apply and gets dry even quicker. The shades are multiple and are intense hue of colors. One can get a beautiful rich line on the eyes with these gel eyeliners. The tiny applicator brush that comes along, draws a nice sharp tip that delivers precision and shape that you like.
Pros
Rich intense colors
Stay for all day long without budging, smudging, fading
Applies beautifully and easily
These are crease proof and rub proof too
Even for oily lids they last longer
Cons
None
Price: This is for rupees 995
9. L'Oreal Paris Rouge Magique Lipsticks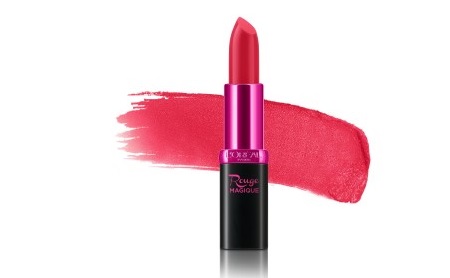 These lipsticks are introduced by L'Oreal Paris recently and the main idea is to make them affordable as they are only for 650 rupees. Not just that these are matte in texture. So, you get matte lipsticks with high quality at low prices. There are 12 beautiful shades that consist of reds, pinks, browns and orange. We loved this range for that!!
L'Oreal says that these are the new generation of matte lipsticks which delivers intense colour pigments. These are enriched with nourishing oils, pure matte pigments, and hydrating honey. What else do we need? Right Girls?
Price: 650 rupees
Shades available: 12 shades
10. L'Oreal Paris Mat Magique 12H Bright Mat Foundation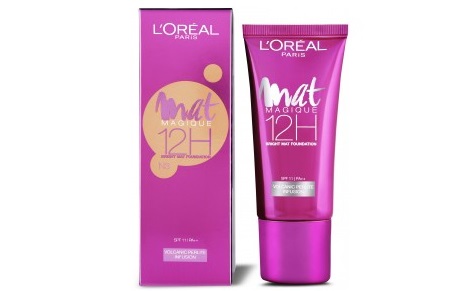 We are listing this here instead of the most wanted L'Oreal Paris true match Foundations. This L'Oreal Paris Mat Magique 12H Bright Mat Foundation is quite inexpensive and suitable foundation for oily skin. It claims to be the 1st 12 Hour Matte skin perfecter foundation that brightens skin for matte look. The liquid formula is extremely quick and easy to apply without any hassles. It has particles that absorbs the oils and shine from the skin.
Pros
12H shine-free formula
Fresh liquid formula  that blends nicely and seamlessly
Gives a bright matte finish
Oil absorbing mineral micro sponges that gives matte finish
Diffuses the excess oil
Helps regulate sebum
Cons
Not for dry skin
Price: 595 rupees
Read more on the Best Lakme foundations for different skin types
These were the top best L'Oreal Paris makeup products which we can use. Which are the products from this brand that you like to try?