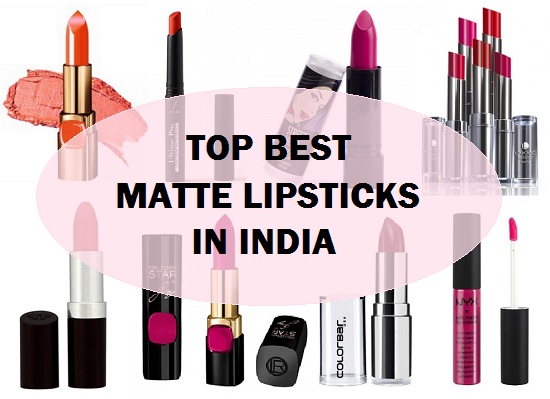 Matte, glossy, creamy matte etc they all are the different formulas of lipsticks. Some of us like the sheer glossy texture of lipsticks while some may like the matte versions. I like matte lipsticks as they are highly pigmented and most importantly they stay much longer than the other lipstick formulas. So, if you have been looking to know about the easily available matte lipstick range I India then our list post will definitely help you. These lipsticks are creamy matte, extremely matte and moisturizing matte without any shimmers or glitters.
10 Best Matte Lipsticks in India 
1. L'Oreal Color Rich Moist Matte Range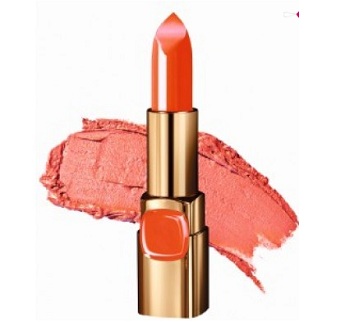 L'Oreal Paris Color Riche Moist Matte Lipstick has a unique formula that gives them a rich in moisture yet matte looking finish. It has a feather light formula that prevents from bleeding. This is rich in vitamin E and jojoba oil. This range has more than 12 shades and is for 899 Rupees in India. Packaging is rose gold in color which looks really pretty. I tried 2 shades and they very matte yet creamy on my lips.
2. Faces Ultime Pro Long Wear Matte Lipstick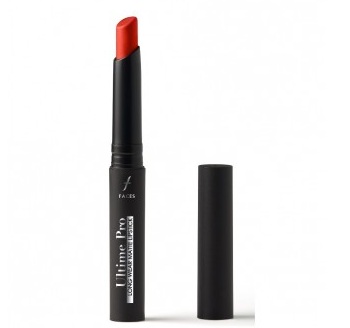 These are available in 12 plus shades and a formula that lasts for more than 8 hours. They are highly pigmented. These lipsticks are enriched with Vitamin E and creamy texture. This lipcolor range is for 699 rupees.
3. Rimmel Lasting Finish Lipstick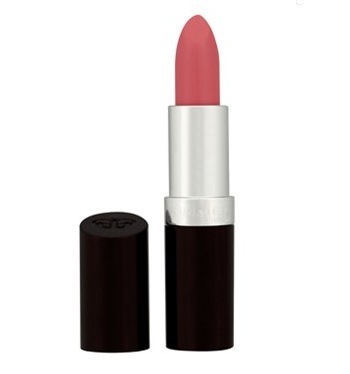 Rimmel Lasting Finish Lipstick are matte and glamorous. They have a long lasting texture which won't dry out the lips. Available in more than 15 Plus shades. This range of matte lipsticks is priced at 250 Rupees in India.
4. L'Oreal Color Rich Star Pure Reds Collection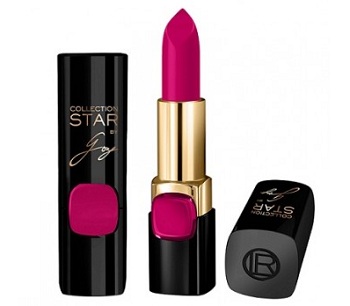 This matte lipstick is a super gorgeous range which has 7 exciting shades of reds. This is a great matte red lipstick range for the non shiny lipsticks lovers that too most of the shades are red thus great for brides. These lipsticks are for 995 Rupees. They are very hydrating yet comes out as a clear matte on lips. I have this entire range and this can be a great gift for girls who are getting married or love reds.
5. Colobar Velvet Matte Lipstick
This is the most popular and budget friendly matte lipstick range. The lipstick range is priced at 275 Rupees and have so many different shades. This is truely a matte range which is less than 300 Rupees. There are more than 20 shades to choose. They are very creamy and grease-less shades. Most popular shades are Peach crush, Bare, Hot Hot Hot, Oh My Magenta etc. This range is one of my favorite ranges and I still remember I used to be crazy about this range and collected around 8- 9 of these lipsticks. 
6. Street Wear Color Rich Ultra Moist Lip Color
This is a budget friendly matte lipstick range which is creamy yet not too shiny. I have 3 shades from this range like Very Vampire, Pink Persuasion, Pink Passion and they all are hydrating yet matte looking. This range is for 200 Rupees for each lipstick and has 24 colors to select. This is a great inexpensive makeup or lipstick range for beginners.
7. NYX Soft Matte Lip Cream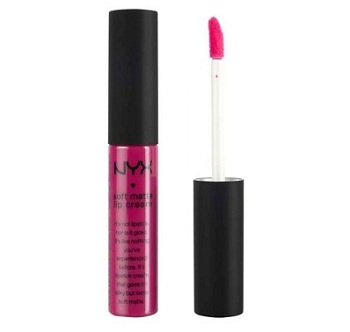 These are available in 8 shades and have amazing matte finish. They apply very smoothly and have a very rich pigmentation. Addis Ababa is a great shade. I have Sao Paulo. They are hydrating and stay all day long. They get patchy after 4-5 hours but stays on the lips for lot longer. They are for 750 Rupees.
8. Lakme Absolute Sculpt Matte Lipstick
These are available in 15 shades and are for 700 Rupees each. This range has beautiful packaging and the shades consists of reds, pink, browns, plums etc which will cater to everyone. Long lasting formula that can stay on the lips without getting faded in patches. Hence, the range is good to try.
9. Lakme 9 to 5 Matte Lip Color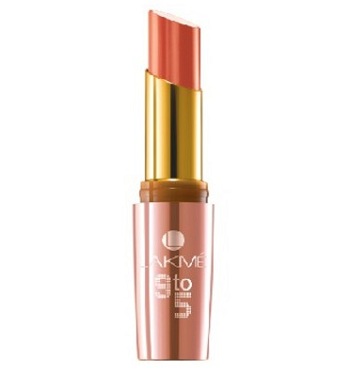 This range is a beautiful range which comes in a pretty rose gold packaging. I tried 4 from this range and they were very light weight, moisturizing and comes out matte on the lips. They have a great pigmentation and when I am wearing these it feels I have not applied anything, they are that light weight. I like shades like saffron gossip, Red coat, Vermilion Fired etc. These are just for 400 Rupees and are a must try. Red coat is a dupe of Mac lipstick in Ruby woo.
10. Colorbar Soft Touch Lipstick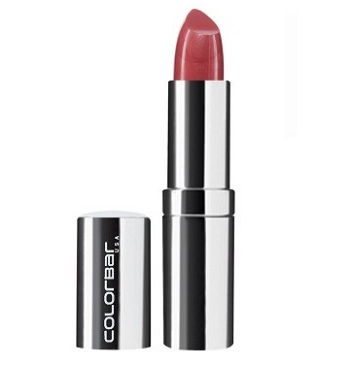 These lipsticks are not only matte but has this beautiful formula that is highly pigmented and stays all day long. They give a rosy stain but the smell is too much for me tough it goes away after some time. This is for 450 Rupees. They have more than 14 plus shades.
These are the best matte lipstick brands in India that you can certainly try. In this season sport these lipsticks are do get the glamorous lips.
Recommended Articles: