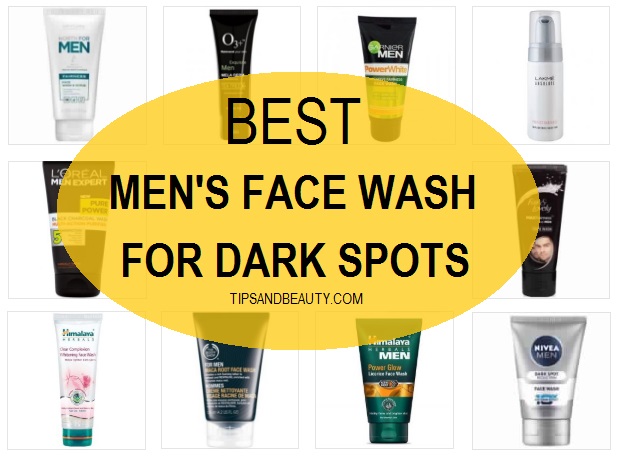 Best Men's Face Wash for Dark Spots and Marks in India
Are you thinking of getting rid of your dark spots? Dark spots, black marks and uneven skin tone with acne scars can be embarrassing and also make your self confidence low. We know that beauty is skin deep but still a good skin is everyone's wish. So, to give you a dark spot free skin tone and to make the complexion even toned, we have compiled this list for the best dark spots reduction face washes for men. Men's products are selling a lot these days as men also need to take care of their skin. It's not that a good skin is only for ladies. But boys, even you should have a clear skin free of the dark spots, acne scar and pimples. While we cannot change the flaws and skin problems over night, we can still reduce or treat them using the suitable skin care products.
List of Top Face wash for Dark Spots for Men (2022)
Here is the list of the best Cleansers to remove and lighten your dark spots. These are mostly for the men only products and hopefully are going to give you good results.
1. Nivea Men Dark Spot Reduction Face Wash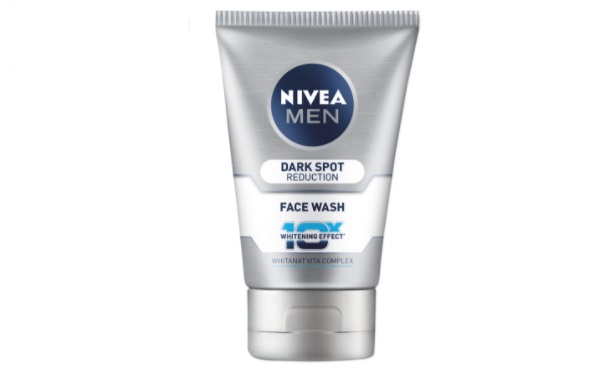 Nivea men's skincare range is a big hit in the market. And this face wash is among all of those products. The dual action of the face wash ensures clear and spot free looking skin. It also makes skin 10 times fair and glowing. This face wash is the best to get rid of the dark spots on the men's skin. This is one of the best facial cleanser for oily skin for men's oily skin.
2. The Derma Co Niacinamide Foaming Face Wash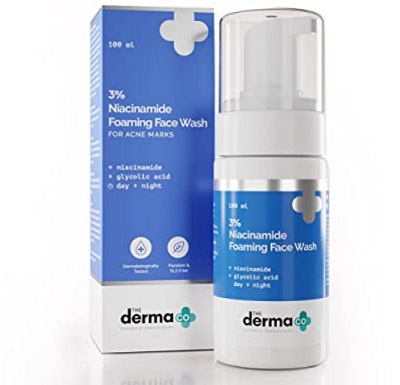 The 3% Niacinamide Foaming Face Wash is effective to remove the accumulation of oil, dirt, and impurities. It controls sebum production and helps reduce acne marks. With a 3% Niacinamide (Vitamin B3) concentration along with Glycolic Acid, which helps in gentle exfoliation for visibly clear skin, and Glycerin which moisturizes the skin. It's time to reduce acne marks and dark spots on the skin. As it is formulated with 3% Niacinamide and Glycolic Acid, this face wash lightens acne marks and evens skin tone. The product also helps protect skin against oxidative damage, reduces inflammation, and restores the skin's elasticity by shrinking enlarged pores making your skin happy.
3. Himalaya Power Glow Licorice Face Wash
Himalaya licorice face wash is ideal for all skin types. It contains natural skin protecting formula that gives a cover from dirt and pollution. It prevents skin darkening and pigmentation. Wood apple helps in making skin glowing and soft. The face wash is a soap free and gentle face wash.
4. The Body Shop For Men Maca Root Face Wash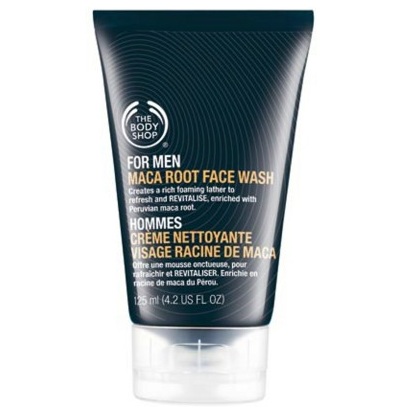 The Body Shop is an international brand who has the most outstanding products in the category of hair, skin and body care. This face wash is made with Maca root extracts that revitalizes and refreshes the skin from inside. The rare natural ingredients in this product make it more special and effective.
5. L'Oreal Men Expert White Activ Oil Control Charcoal Brightening Foam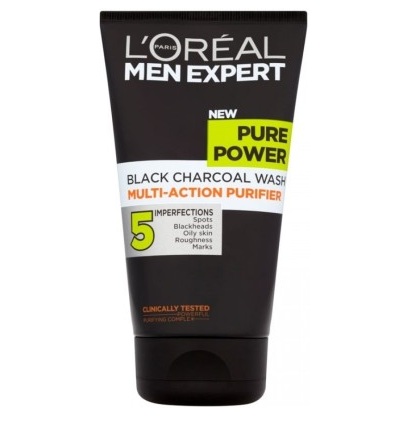 L'Oreal Men expert white advance oil control face wash is made with charcoal that removes dead skin cells and dirt from the skin. It unclogs the pores of skin and makes skin soft and smooth to touch. It also gives instant whitening on the face and you get a non oily, clean and fresh face.
6. Himalaya Clear Complexion Whitening Face Wash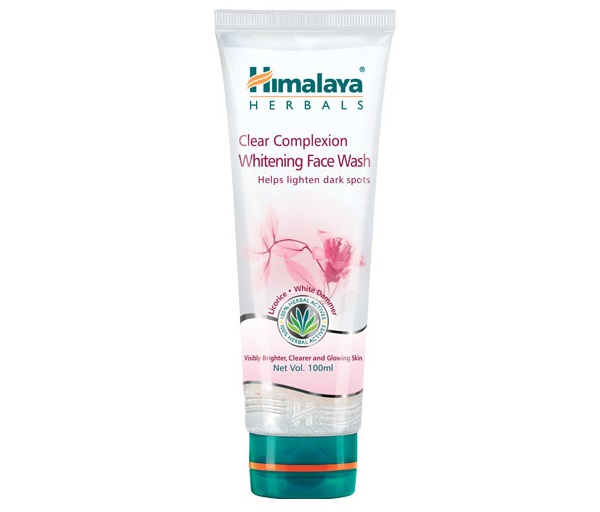 Himalaya is a very affordable and herbal brand that ensures better skin and health care. This face wash is a natural therapy to boost skin elasticity and improve skin tone. Pomegranate, licorice and saffron are major ingredients of this face wash.
7. mCaffine Coffee face Wash For oily Skin & Dark Spots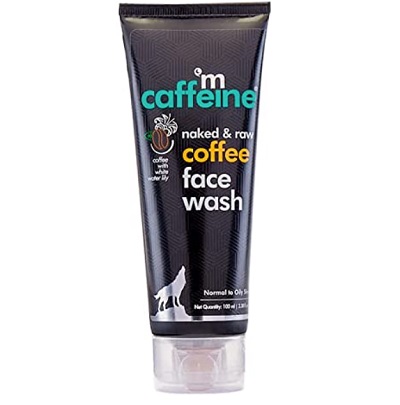 This face wash gives intense oil cleansing action for the dark spots and oily face. It is a unisex product that can work equally effectively on men's skin too. It is made with herbal ingredients, but gives visible results after a regular daily use. The product is ideal to squeeze out the oils and impurities. The product is best for men with sensitive oily skin as it is devoid of parabens, SLS and harmful chemicals. 
8. Garnier Men Power Light/ White Face Wash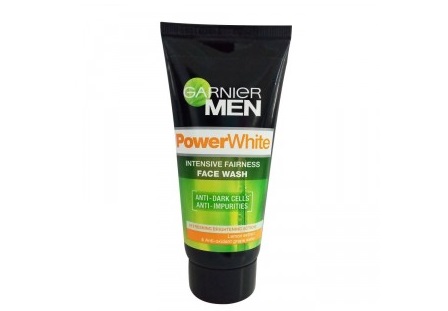 Garnier man's face wash eliminates dirt and pollution from the skin. It also purifies the skin with lemon and natural herbs. It removes dark spots, pimple marks and also makes the skin fair. The availability is a bonus point of this brand as the products are easily accessible at your nearest store.
9. O3+ Men Tea Tree Mela Derm Cleansing Gel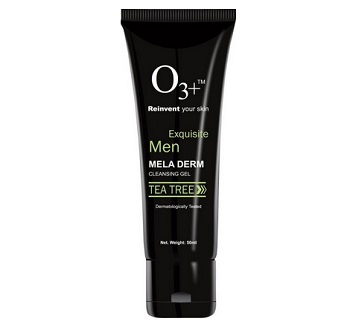 O3+ Men face wash contains tea tree which is full with anti-oxidants that protects the skin from free radicals. It makes skin smooth and free from dirt and pollution. This famous brand has multiple products and each of them gives amazing results. This s the best men's face wash for dark spot treatment.
10. Wow Brightening Vitamin C Face Wash For Dark Spots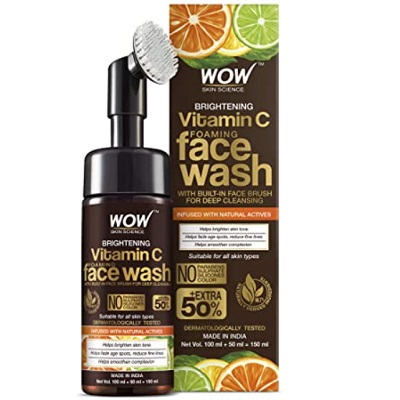 WOW vitamin c face wash is ideal to lighten teh dark spots and dullness and works dual way. It has cleansing properties as well, scrubbing process too. The little granules will make skin deeply cleansed and pores will be free from dirt. Daily applying a cleanser like this can result in dark spots lightening. 
So, these are the best men's face wash for dark spots in India. Have you tried any of these? Now that you know about the face wash, don't you want to know about the best skin creams for dark spots and marks removal, do check the article and also do read our best Men's fairness creams for oily skin in India.
And if you have time also check the best sun tan removal soaps in India.
By Ratna Balani