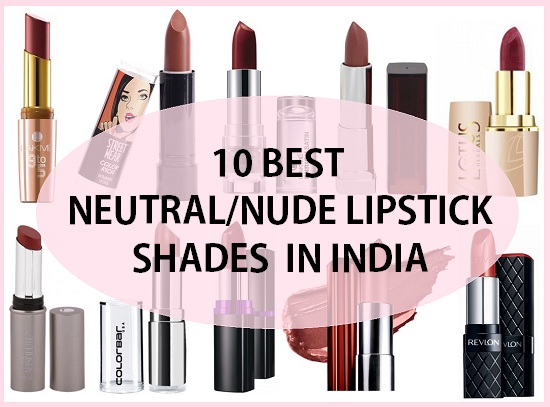 Neutral Lipstick shades in India
Neutral lipstick shades are good for everyday use when you wish to keep the makeup soft and light. Neutral lipsticks can be worn with light or dramatic eye makeup. Like if your eye makeup is a bit too much with the falsies, eye shadow, eyeliner and mascara then keeping the lips softer will be ideal. Here we have compiled this list of 10 beautiful and best neutral lipstick shades in India.
10 Best Neutral Lipstick Colors For Indian Skin Complexion
1. Colorbar Velvet Matte lipstick in Bare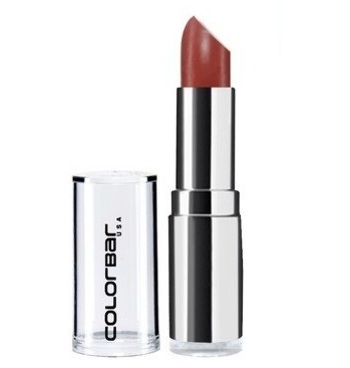 Colorbar Bare comes to my mind when I think about a neutral shade. It's a peachy brown color that looks very neutral and natural on the lips. This lipstick is for 275 rupees. This is a color which tops my list since this will look good on almost all the skin colors. This is excellent creamy moisturizing with great pigmentation.
2. Street wear color Rich lipstick in Ruby Riddle
Street wear lipsticks cost rupees 180 which is very affordable. The shade like Ruby riddle is a nice brown with peach pink mixed. This makes this color look nice on the lips. More like my lips but better types.
3. Maybelline Colorsensational Lipstick totally toffee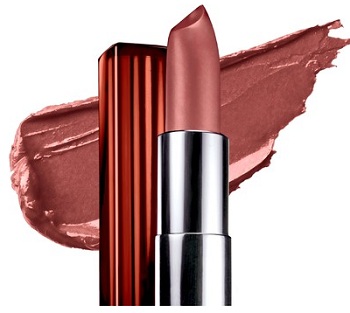 Totally toffee is a color where the brown is predominant and there is slight warmth as well to go with the Indian complexions. The color is suitable for dusky to fair skin. This looks very nude& like on the lips. This lipstick costs rupees 325 in India and so many their shades to choose from, In fact this range has some very nice peachy, browns and pink shades.
4. Lakme 9 to 5 Matte Lipstick Toffee Nexus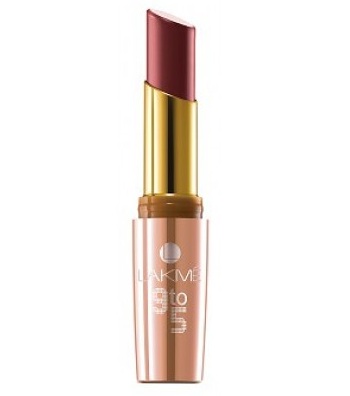 Lakme 9 to 5 lipstick are super beautiful when it comes to texture. This is matte yet is very light weight and moisturizing. On the lisp this looks matte and beautiful which will not accentuate the fine lines. This color is a beautiful warm peach brown that will look good for fair to wheatish skin color for every use.
5. Lakme Enrich Satin Lipstick in 663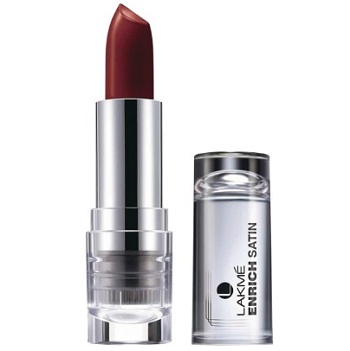 Lakme Enrich satin range has so many beautiful brown and neutral shades. This shade is very pigmented and has a hint of warmth which makes this appropriate for the everyday wear for work, college etc. This range of lipstick costs 250 rupees. They have even changed the packaging as well. But the maroon packaging was classier than the current one.
6. Maybelline Colorsensational Lipstick in My Mahogany
Another shade that is ideal for neutral everyday wear lipstick can be My Mahogany. This is a woody color with slight peachy tones. This also costs 325 rupees in India and comes in a rectangular packaging. I like the packaging of Maybelline Colorsensational range since they are lovely but the really long cap is a problem since I tend to drop these while opening often.
7. Lakme Absolute lipstick Peach carnation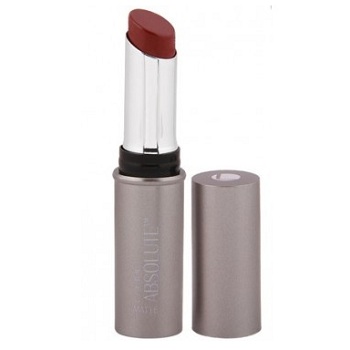 Love this color of Lakme Absolute Matte lipstick Peach carnation. This is a brownish neutral warm color which is beautiful. I like the lightweight and matte texture. This will feather a bit but the color is beautiful. This is a color that will compliment all the skin complexions beautifully. This is a shade that you can flaunt with dramatic eye makeup.
8. Lotus herbals pure colors lipstick Rosewood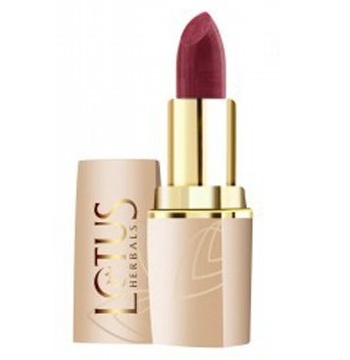 Rosewood is pretty neutral pinkish brown color that will go nicely with dusky skin complexion. This is for 245 rupees. The texture is creamy and gives sheen on the lips. The pigmentation is okayish and little like a lip gloss.
9. Revlon Colorburst Lipstick in Blush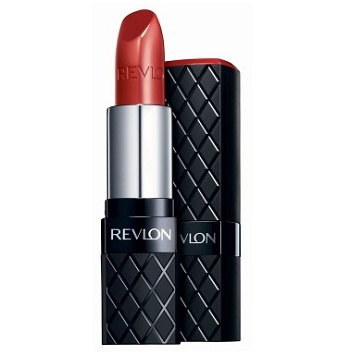 Blush is an absolute stunning color that one can wear everyday especially those girls who love peachy neutral shades. The peachiness looks beautiful on olive skin tones. This is for 580 rupees in India. Colorburst has very classy black packaging and the pigmentation and texture is worth getting. You may try at the counter before buying to get an idea of texture and shade.
10. Maybelline Color show lipstick in Cream caramel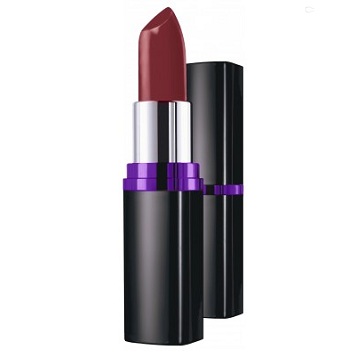 Maybelline Color show is the latest range of lipsticks by Maybelline which is very inexpensive at 299 rupees. This range has so many shades that ranges from reds, punks, mauves, purples, pinks, neutral and oranges. I love this range. The shade cream caramel is beautiful neutral lipstick shade with coffee tones.
You may choose the best neutral according to your skin complexion. For Indian skin tones, I find Colorbar Bare and Toffee Nexus to be the best neutral lipstick shades.